After a devastating fire in May 2008, the Faculty of Architecture was forced to relocate. In only a matter of months, classes resumed in the former Chemistry Building. In the following months the renovation of the grade A listed building continued, transforming it from a labyrinth with long corridors into the interconnected BK City.
| | |
| --- | --- |
| Client | University of Technology Delft |
| Location | Delft |
| Square | 35.500 |
| Timeline | May 2007 - May 2009 |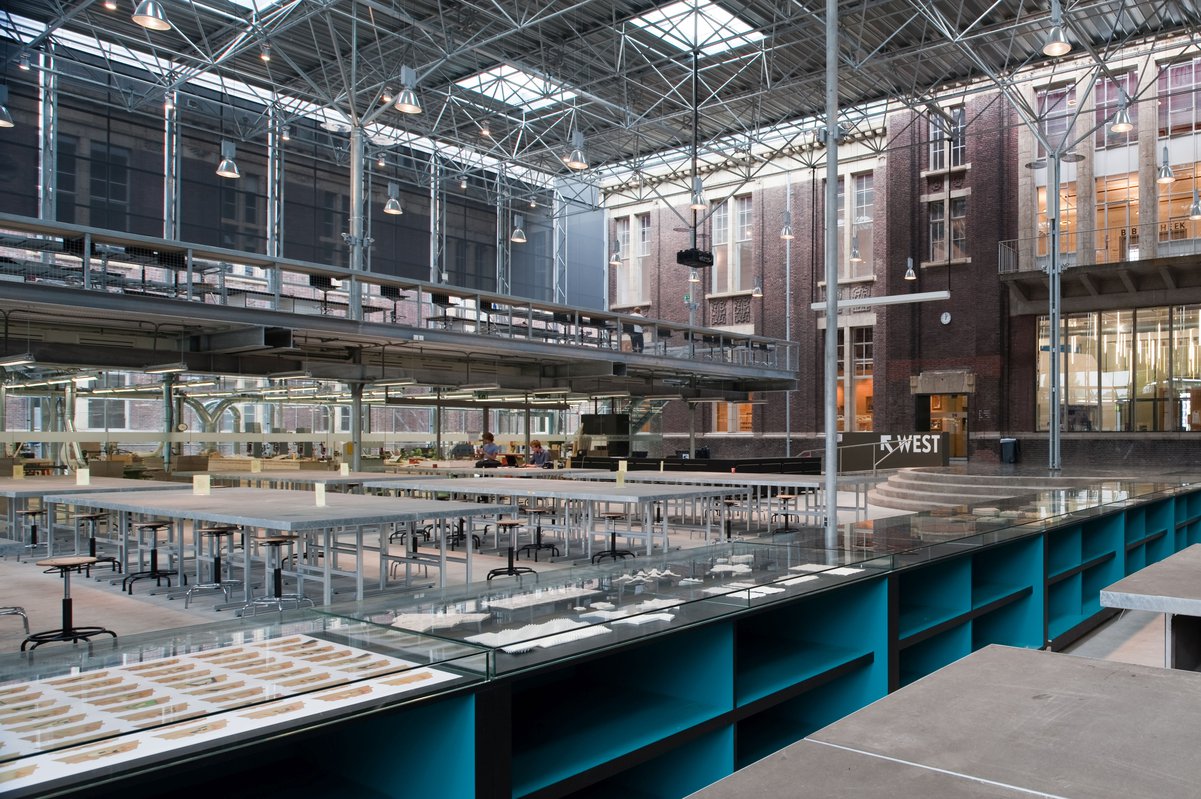 In december 2008, 3500 students and the employees of the faculty of architecture in Delft moved to their temporary location. Goals for the project are simplicity, flexibility and respect for the monumental building. Two atria were added housing the model workshops and large meeting and collaboration spaces as well as interconnecting building wings.
Fokkema & Partners introduced a large diversity in the working environment by creating spaces with a well defined character, such as sitting rooms, zones of silence, telephone areas and a large number of meeting areas, each type of area with its own purposes. Using adhesive plastic directly onto the walls make it possible to design, position and adjust parallel to the frantic building process.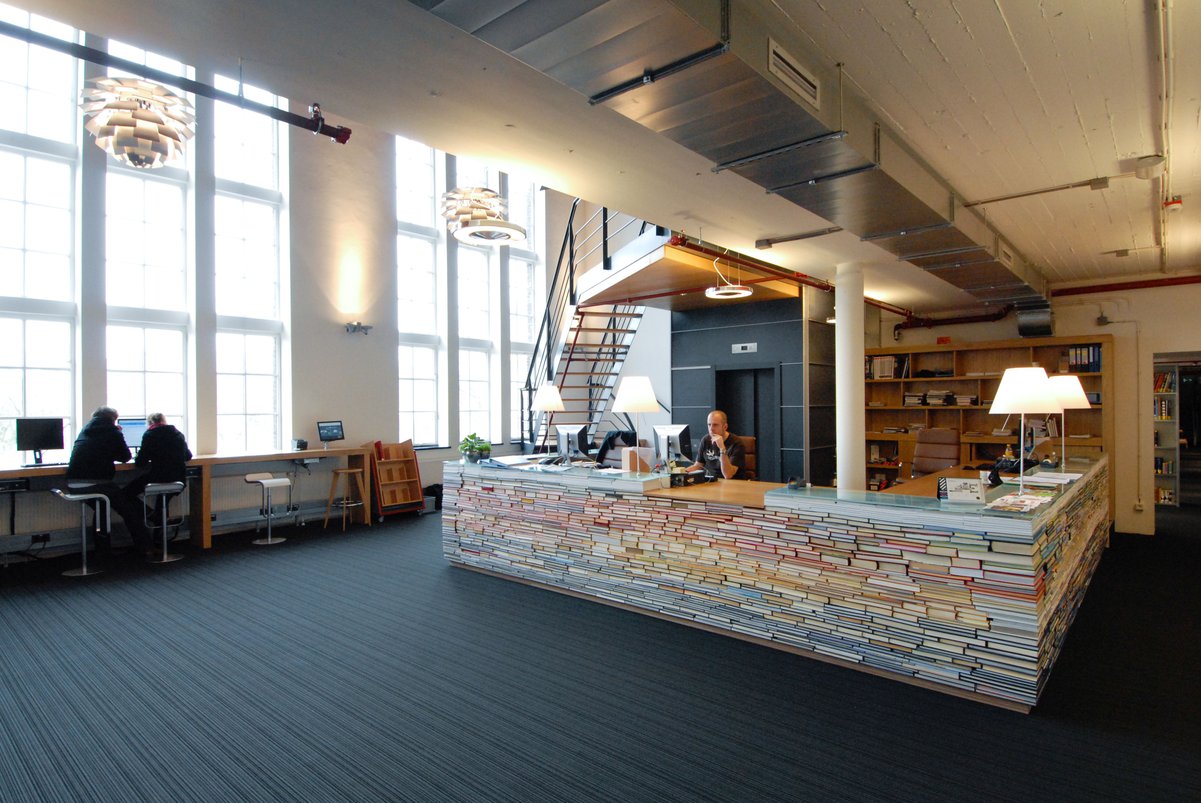 This variation of different working environments and meeting areas emphasises the very urban character of BK City. The implemented concepts are flexible in use, and therefore the areas are used by different users in different ways. The School of Architecture has decided to stay in the building permanently.
The complete renovation and extension to the monument is a collaboration of "the BK City Five": Braaksma & Roos, Fokkema & Partners Architecten, Kossmann.dejong, MVRDV and Octatube International BV. Fokkema & Partners was responsible for the interior layout, interior design, workplace concepts and signing of "Ontwerpfabriek Bouwkunde" and Faculty of Architecture.

https://youtu.be/af7req22mlY

The grade A listed building is transformed from a labyrinth with long corridors into an interconnected BK City