As one of the selected finalists, Fokkema & Partners led an international team to develop a complete design proposal for extensive restructuring of the Centre-Est headquarters campus of Credit Agricole in Lyon: "Project Campus".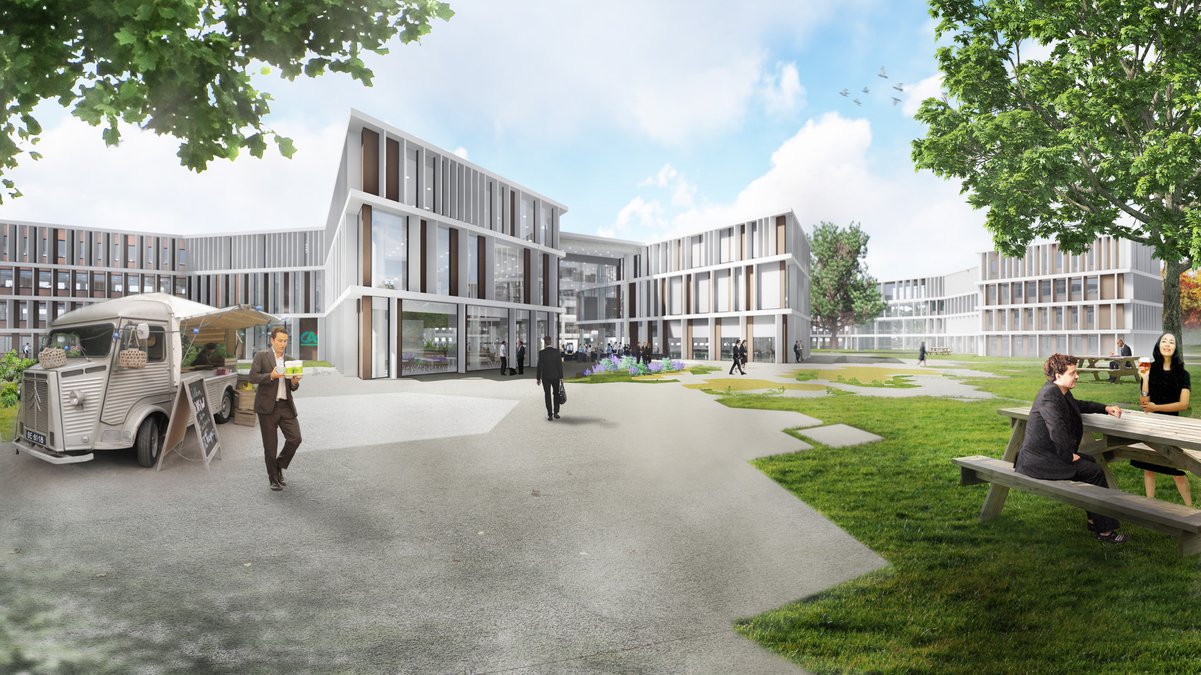 The leading cooperative bank Credit Agricole aims to boast financial knowledge and know-how through stimulation of innovation. A multi-use, highly social and sustainable redevelopment of their existing building complex in Lyon contributes to realization of a collaborative strategy through providing facilities and office space for other FinTech companies. The existing complex dates from the 1980's and set in a park measuring 11 hectares. The new premises will encompass a total of 70.000m2 gross floor area: 30.000 m2 campus-related program and office space, 40.000m2 underground parking.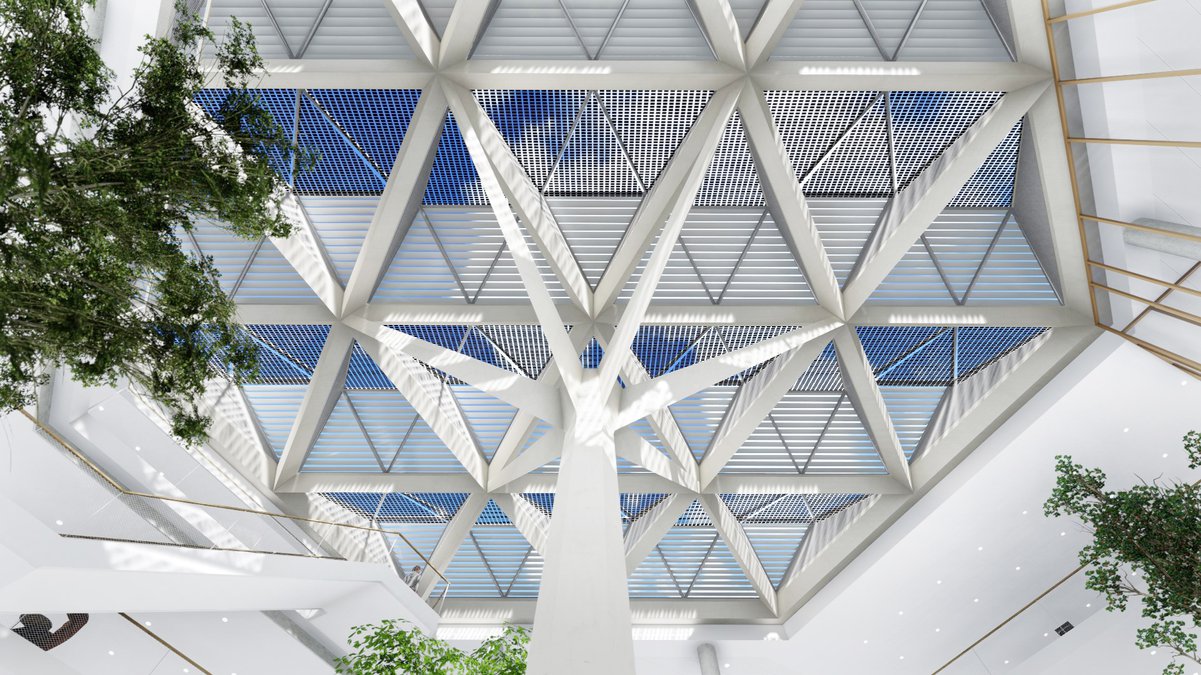 Key focus points of the design are transparency, sustainability, energy efficiency, circular design, sense of community and New ways of working. The restructured campus will house 1500 people, of which 1/3 working in (start-up) FinTech companies which the bank has set out to attract to the site. The integrated whole results in a well-connected, efficient and multi-user campus: a catalyzer for future developments in the services and real-estate of Credit Agricole. The design team, combining international expertise and local experience, consisted among others of RAU Architects, SOHO-Atlas, Quadriplus Groupe, Etamine and AAG. After a close call, the 'project campus' design was awarded 'runner up'.