Four education buildings of ROC Mondriaan were renovated according to a design by Fokkema & Partners. They were tuned to jointly become a Hospitality Campus with a buzzing heart to receive guests: an asset to the city as well as for the education in the region.
| | |
| --- | --- |
| Location | Den Haag |
| Client | ROC Mondriaan |
| Square | 17.500 |
| Timeline | October 2013 - March 2016 |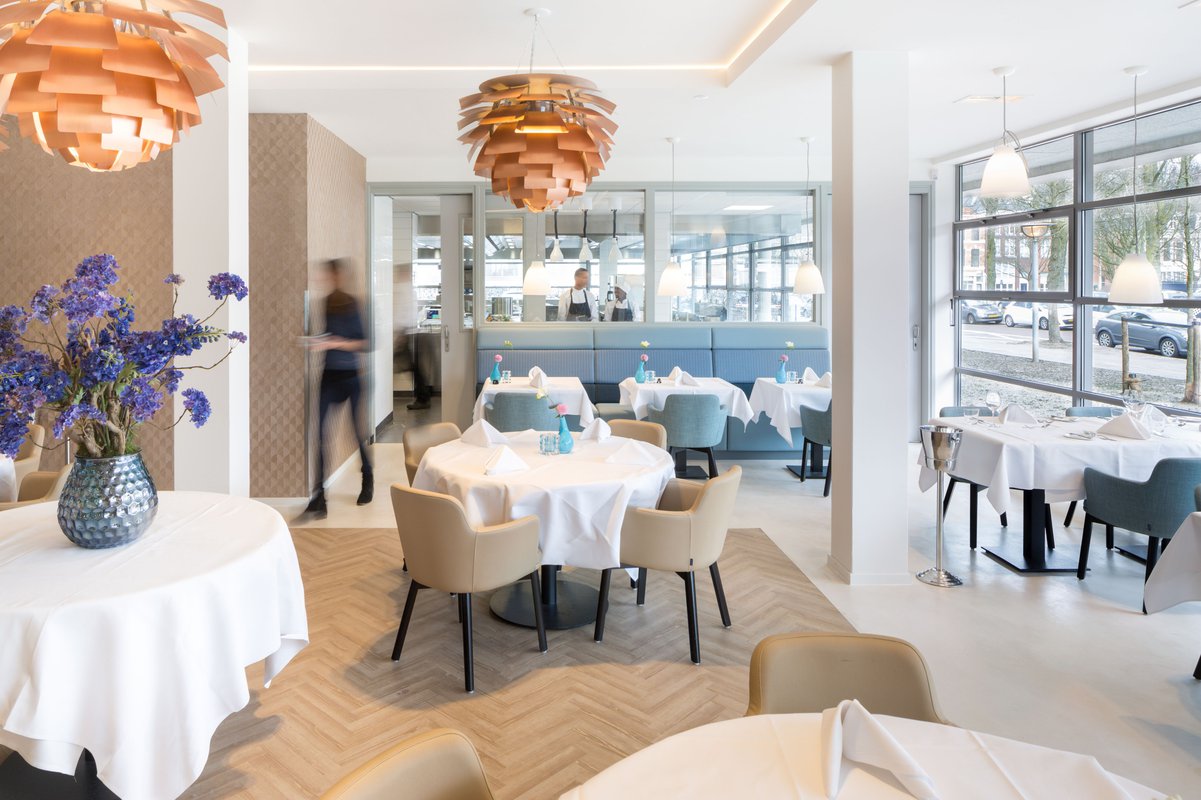 To create e a campus, the routing inside the buildings, the installation concepts and the relation to the landscape have been rethought and optimized up to moving the entrances. With efficient interventions an overall identity was obtained while answering to a contemporary education concept with clear structures, attention to communication and good comfort.
The renovation of the building at the Koningin Marialaan also entailed the detailed design of the public restaurants, bars and the hotel lobby. At a vibrant heart of the campus the students are provided with an open, communicative and fully equipped learning environment, while also giving them the chance to interact with the public and practice their skills. They act as professional hosts, running the restaurants, bars and hotel themselves. The different concepts are organized in "pockets" around a large atrium with terraces and a grand cafe. A unique style for each of the concepts challenges the students to perform at their best while guests are received in contemporary comfort and fashion, with views on the brigades in action in the preparation kitchens.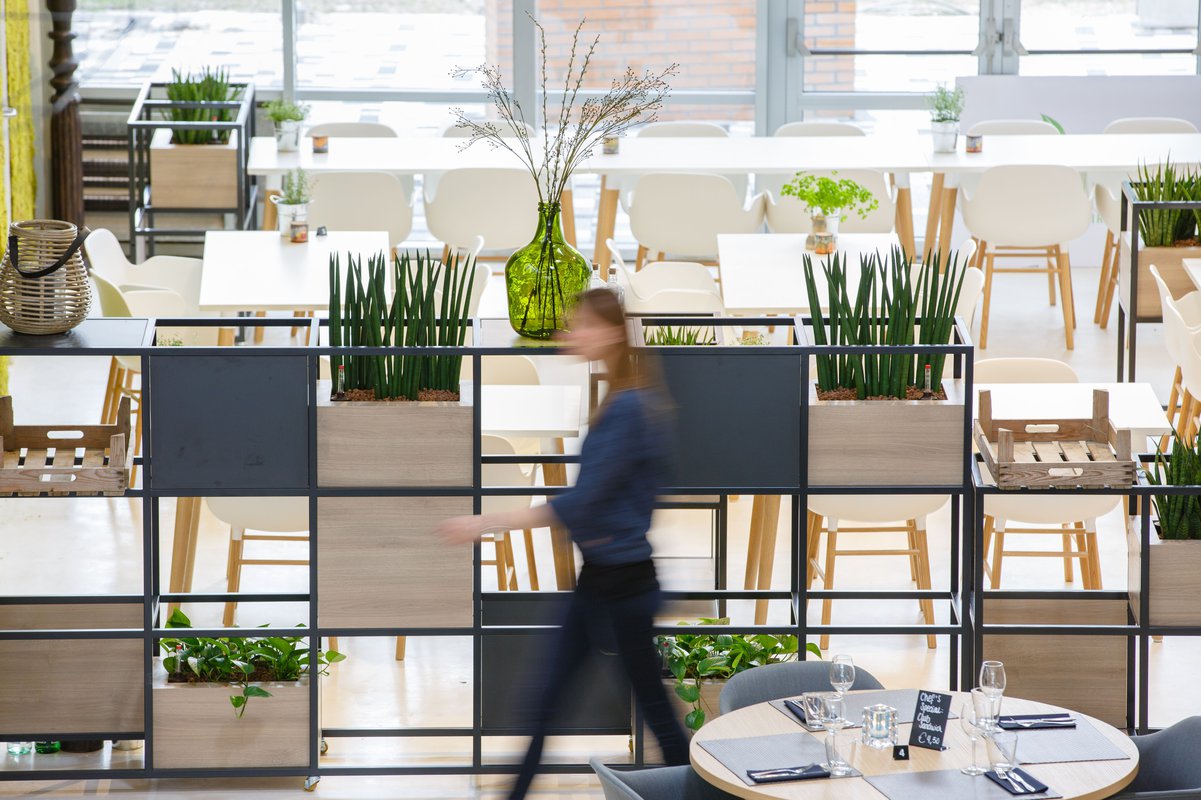 A new canopy over the entrance accentuates the view into the grand café area while activities in the patisserie and the fine dining restaurant are presented to the city thanks to the all glazed facade. Besides running their own calendar of events, the school also cooperates with the city and local business opening its facilities for events and meetings.
Photography by Horizon Photoworks.