The start-up company Ampelmann has grown into a mature, international provider of safe offshore access solutions. Wanting to reflect the innovative and energizing character of the company and to secure close collaboration between departments, Ampelmann was in search of a new office. They asked Fokkema & Partners to develop a workplace concept, support them in finding a location and to design the new head office.
| | |
| --- | --- |
| Client | Ampelmann |
| Location | Delft |
| Square | 3.500 |
| Timeline | August 2015 - October 2016 |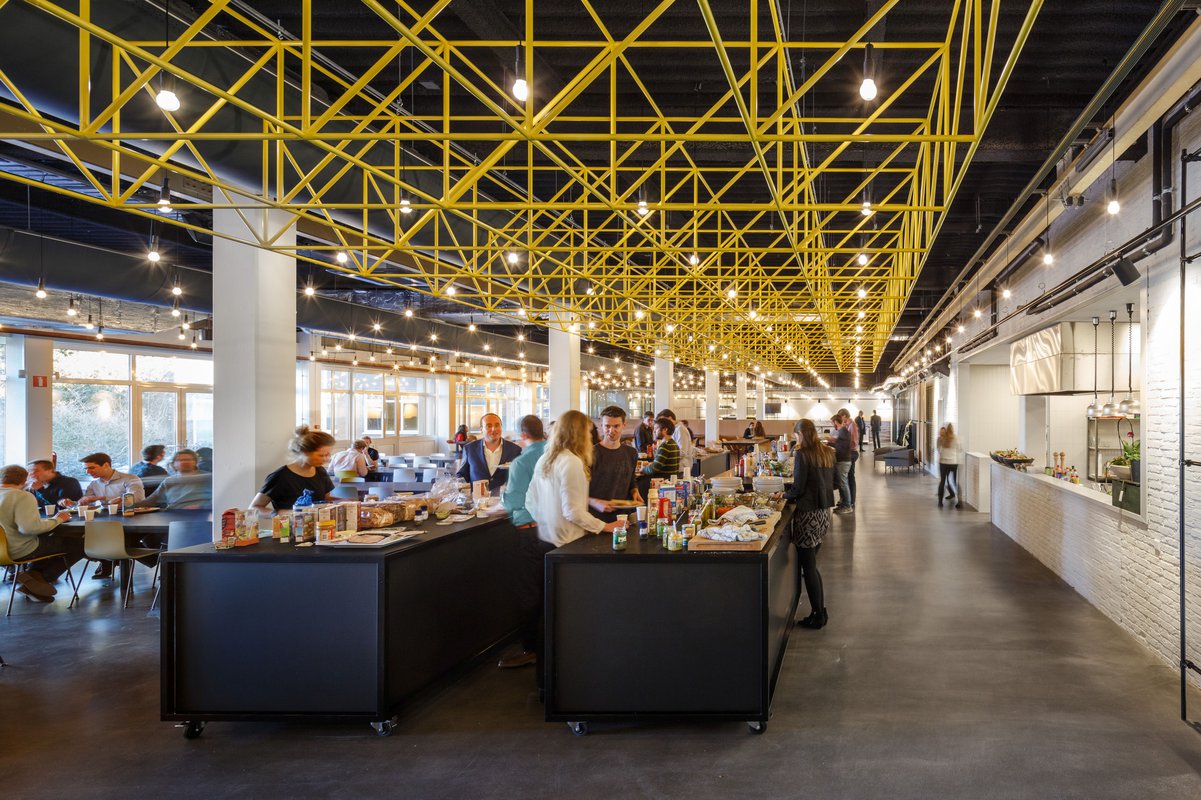 At a bend in the river Schie, on the edge of the old city center of Delft, a dilapidated laboratory building from the eighties has been transformed into a perfect fit. Key was to uncover and enhance the hidden spatial qualities. Extraordinary spaces have been complemented with simple interventions, executed in basic materials to create useful space and modernize the building while adding character and stamina.
The former laboratory hall is transformed into the buzzing heart of the office with an industrial feel. It accommodates a restaurant and a working café. A yellow frame of pipes with 3D printed joints marks the lunch counter. The reception and coffee bar are made of steel frames with polycarbonate sheets, inspired by the Ampelmann gangways offshore. The most omnipresent intervention however, is the double storey volume completely materialized in cork. It holds meeting-, workshop- and simulation rooms. A spacious stair is cut out of the cork volume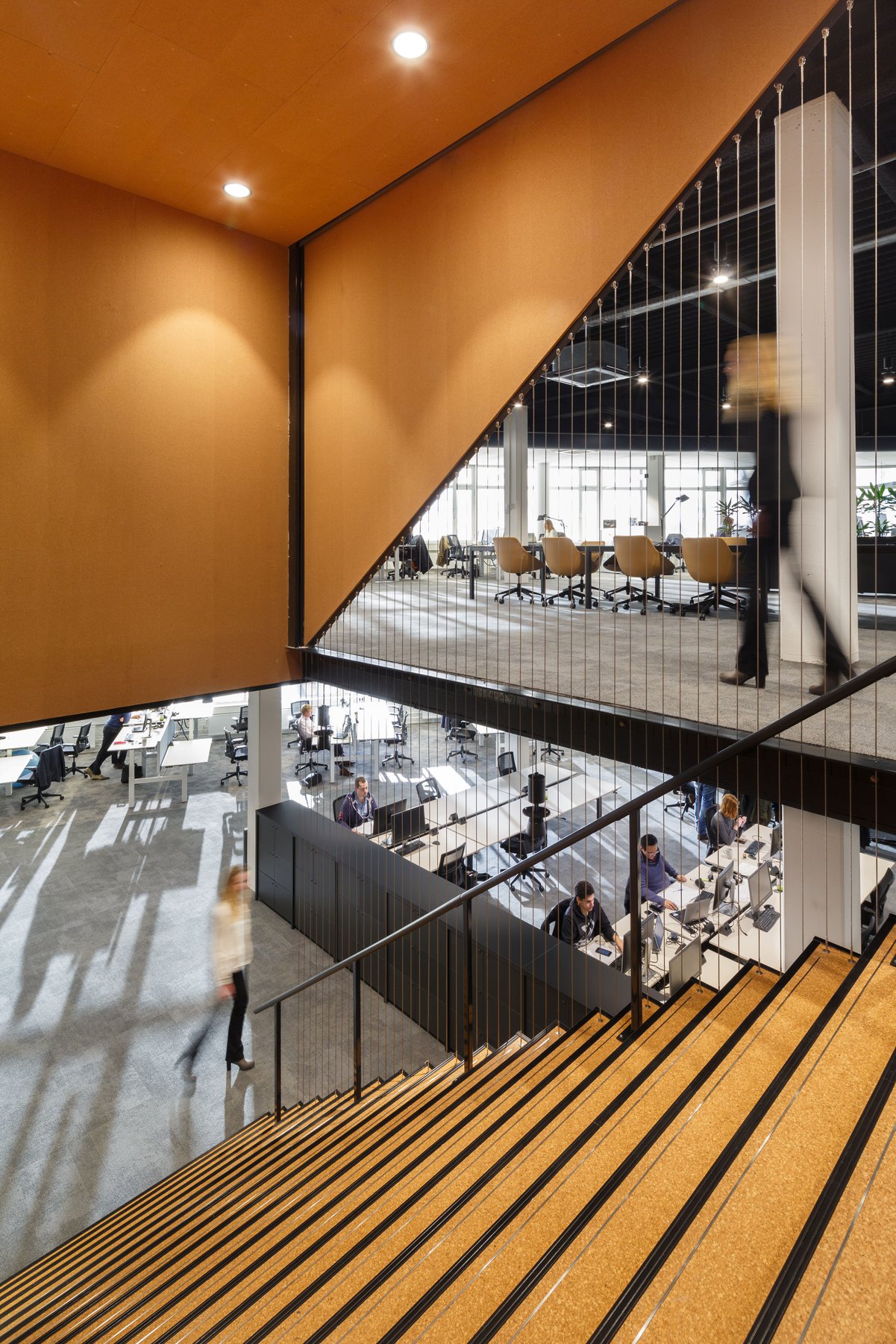 By removing all interior walls in the offices around the laboratory hall - firstly to accommodate open workspace - the entire building obtained a wonderfull natural glow coming from the spaces within the cork volume. The workstations follow the curve of the building and offer a view on the river. In the middle of the floors teams find collaboration hubs.
Photography by Horizon Photoworks.