The challenge was to inspire and amaze both visitors and users by designing completely out of the ordinary. The main design goal was to get people out of their comfort zone to stimulate open-minded attitudes. With this the Experience Center is acts as a catalyst for innovation and gives customers a sense of the future of banking.
| | |
| --- | --- |
| Client | ING |
| Location | Amsterdam |
| Square | 1.300 |
| Timeline | June 2015 - March 2016 |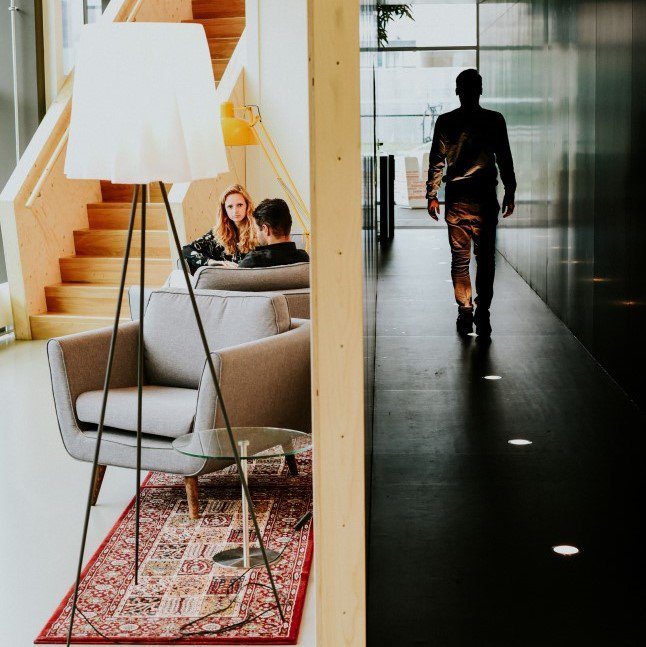 The entrance has been designed as a "contamination zone" in order to get people out of their comfort zone. To create this effect Fokkema & Partners Architecten proposed an obscure, 15 meter long tunnel, that gets more narrow towards the end and feels almost like a wormhole. Entering the Experience Center, ensures one will be contaminated with the innovation taking place inside. At the other end of the tunnel a succession of different spaces has been developed to stimulate cross-pollination between teams, start-ups and partners. Meeting spaces vary from a clinical operating room, a cosy completely timbered plywood gym, a hardware store filled with tools and a flexible sandbox space for larger presentations.
Photography: Studio Sint.
The phrase "ICEC is different!" was the enthusiastic start of the design for the interior of the new Experience Center for ING.
The big contrast between the different spaces contributes to the feeling of amazement and helps to enlarge the open-minded attitudes.