A modern office building at the campus of TU Delft was renovated to house a new user: the departments of Mathematics & Computer Science of TU Delft. It re-opened according to an interior design by Fokkema & Partners Architecten as a vibrant academic environment with improved connection to the other faculty buildings.
| | |
| --- | --- |
| Client | TU Delft |
| Location | Delft |
| Square | 10.000 |
| Timeline | November 2016 - January 2018 |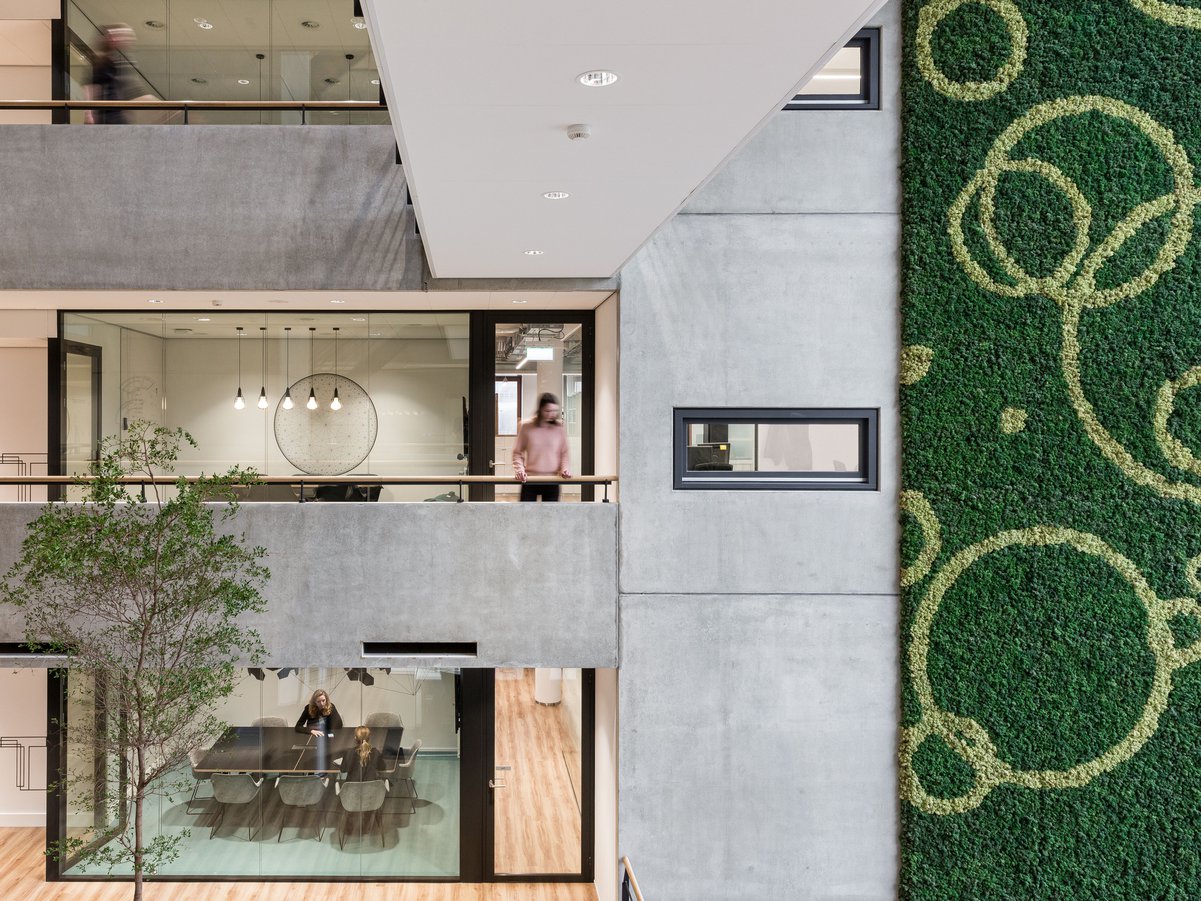 The atrium with its staircases and platforms was conceived by the building architect AtelierPRO (2002) as a place for people to meet and connect. Fokkema & Partners restored this concept by clearing the space from all partitions which were added over time, while adding a new lighting concept and improving acoustics.
A second entrance at the campus side of the building was made which also gives direct entrance to the slightly raw new working café on the ground floor.
Students meet and study mainly in- and around the atrium which is flanked by two office wings. XXXL lamps hover over the open workspaces to accentuate the height of the space and light up the workplaces in the evenings. Transparent meeting rooms are set around the atrium, effectively widening the feel of the space. For better orientation a new wayfinding concept was introduced.
For better orientation a new wayfinding concept was introduced.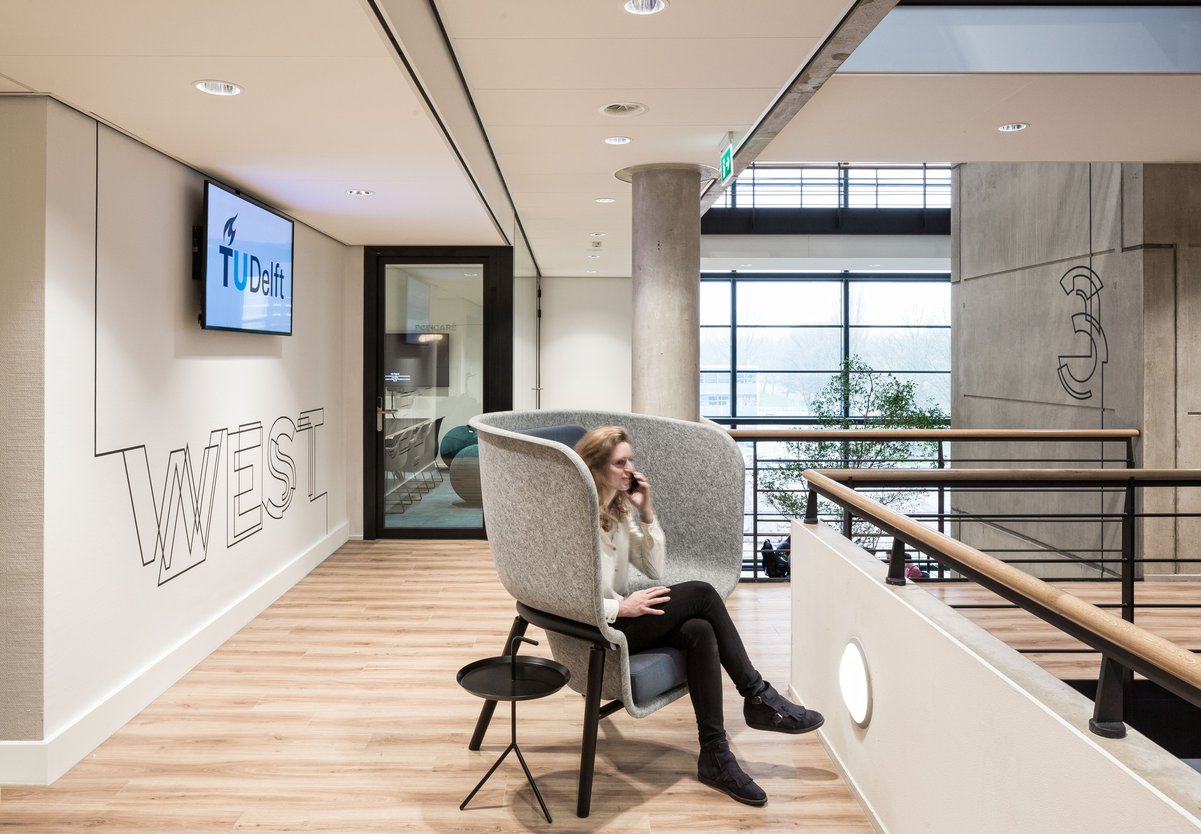 The research- and office hub for the departments of the faculty EEMCS includes workplaces for staff, research- and meeting spaces for students and several labs. The usable floorspace is optimized and the design is flexible, as needs of the users might change in the future. During design the various workgroups of the faculty were frequently involved to help them make the transition to the new building and a new work environment. Graphics in the meeting rooms, the labs and in the green moss wall portray the fascinations of the departments.
Photography by Lucas van der Wee.