The Hotelschool at Brusselselaan counts 6 stories and was designed in the 1960's. To update installations and better house contemporary education concepts it was decided to sustainably renovate the building, completely reconfiguring the entrance and traffic zones and converting the former souterrain into an interconnected learning space
| | |
| --- | --- |
| Client | Hotelschool |
| Location | Den Haag |
| Square | 9.000 |
| Timeline | January 2019 - August 2021 |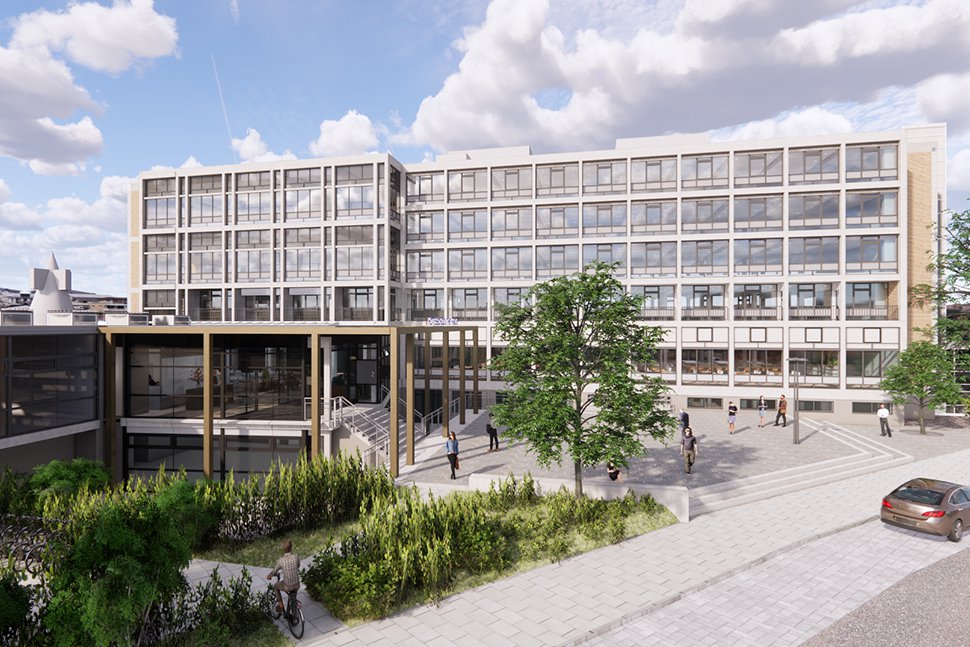 From interior to exterior, the 'Haagse Hotelschool' situated in a residential area near the beach, will be refurbished in order to house contemporary education concepts by facilitating more work and study-places while introducing new installations concepts.
Analysis of the complex reveals an articulate building structure with many opportunities to interconnect floors, transform the semi-basement into an attractive meeting hub and to make a self-evident transition from the original high rise to the lower building wings, added in the 1990's.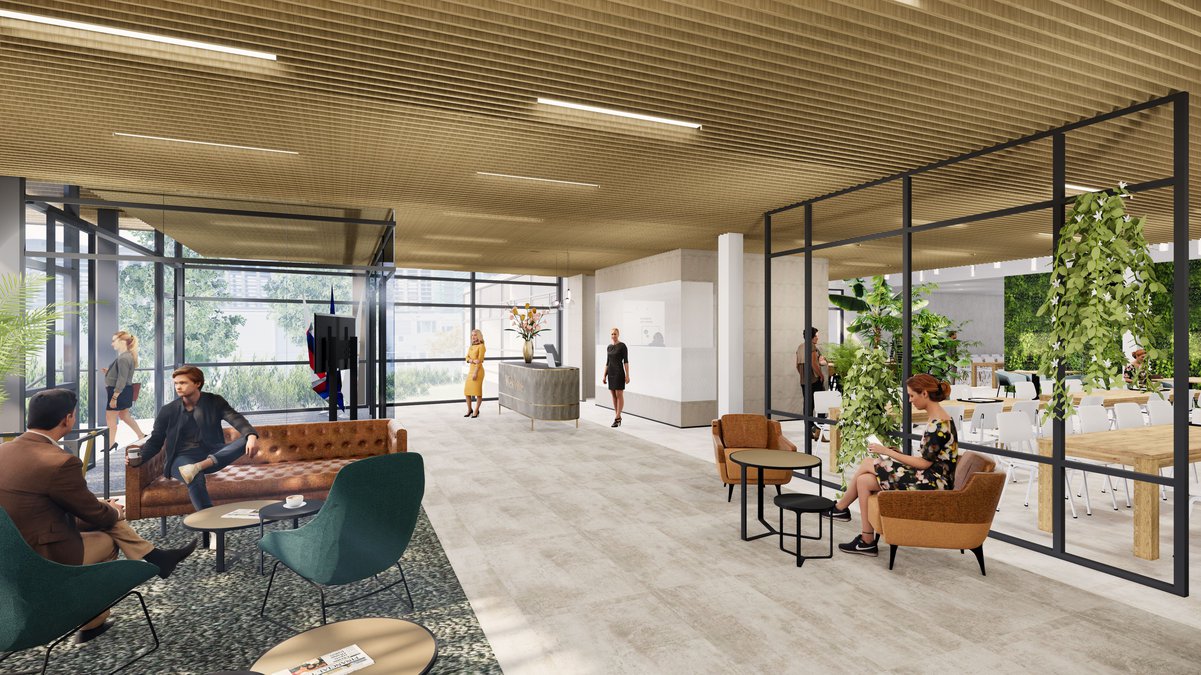 To unlock this potential and create a connected community, the main entrance was moved to a new construction. The intervention also activates a welcoming school yard and provides the Hotelschool with a generous lobby to do justice to its character.
Resonating the plasticity of the original façade, the structure of the new entrance merges the different building parts to a uniform yet interesting overall appearance for the Hotelschool.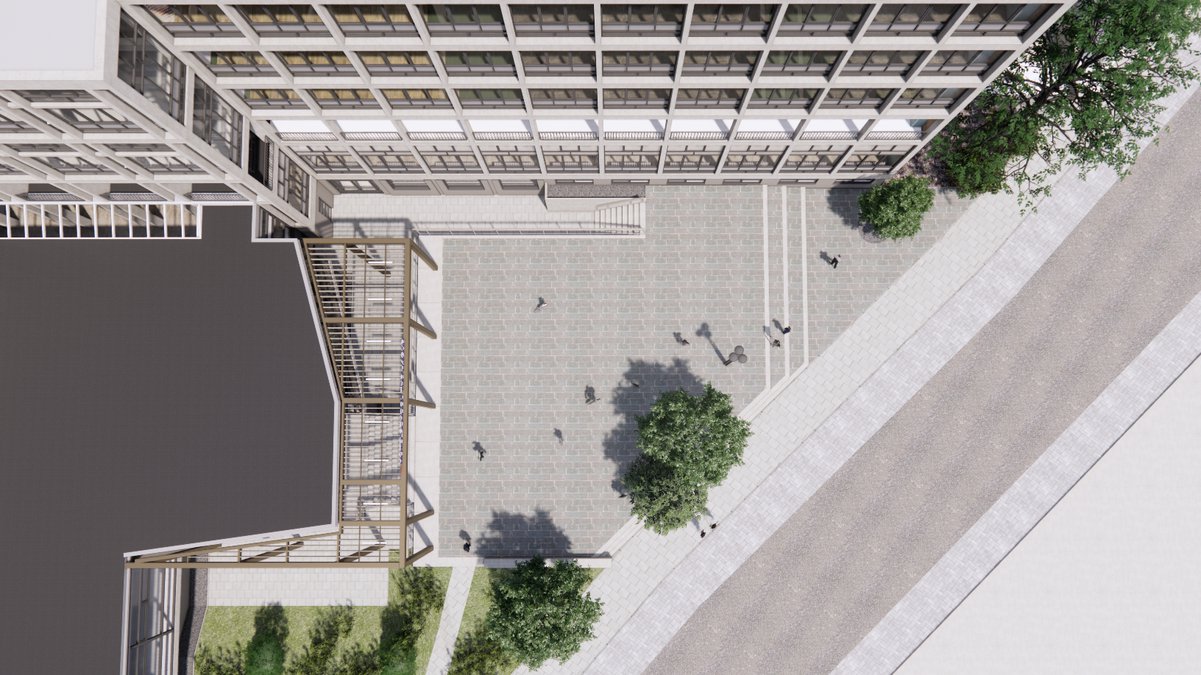 The original façade by Lucas & Niemeyer, designed in the 1960's, turns out to be a real gem. It subtly interconnects a split level, includes a recessed gallery and features an elegantly dimensioned glass layout. New paint colours will emphasize its plasticity.
With the design of the new school yard, the Hotelschool regains a rational, almost constructivist allure, only to be complemented with a contemporary user experience.
Along with the Hotelschool, its student operated restaurants, Arcadis, Ooijevaar and other partners, we are looking forward to the delivery of the project in the summer of 2021.