FOKlab Design, the new label from Fokkema & Partners Architects, was asked by Gelderland to develop an armchair for the project market. The comfortable and versatile Hold Tide & Sit Tide are the result. They have a timeless conceit. They are beautiful from every angle and the craftsmanship of Gelderland can be seen in the sound execution of the design and its partly upholstered legs.
| | |
| --- | --- |
| Client | Gelderland |
| Timeline | September 2015 - April 2017 |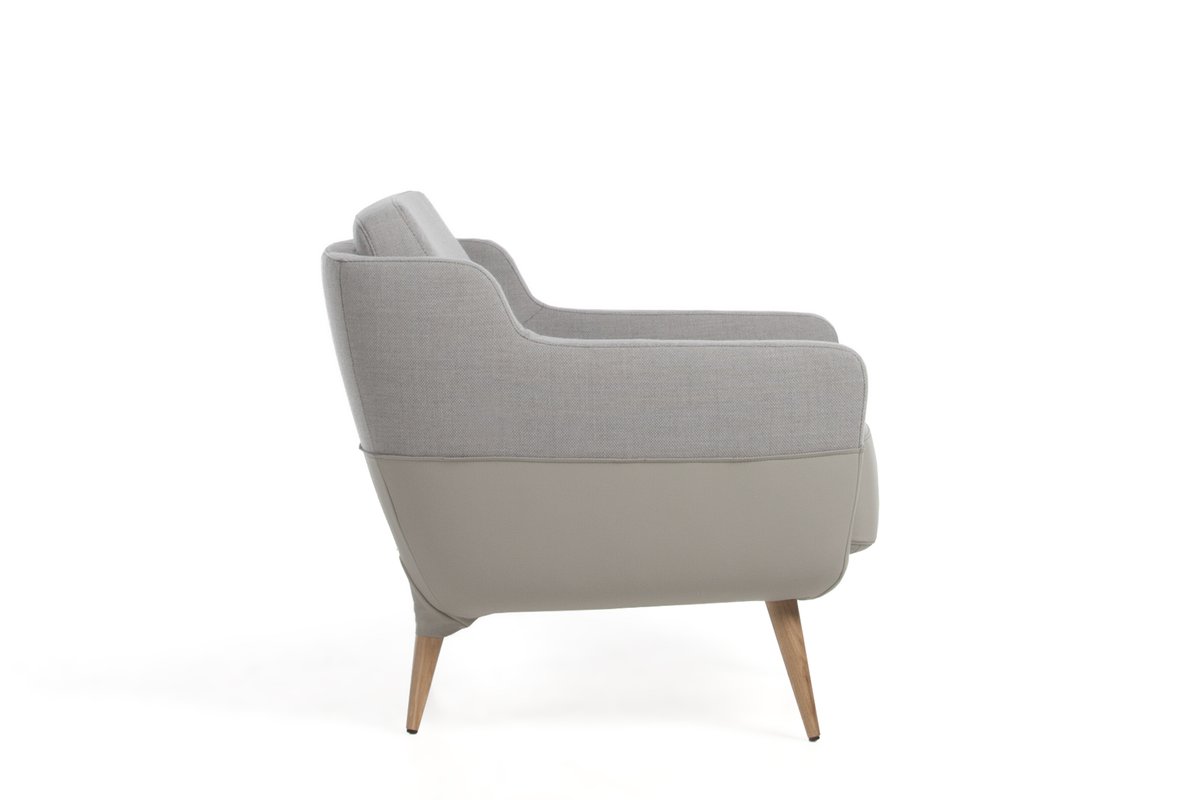 The armchairs Hold Tide & Sit Tide are inspired on nature and materials that withstand the test of time while changing in appearance thanks to the effects of water, wind and air. They are strong, robust and elegant at the same time.
The chairs are materialized in two types of covering suggesting a water line, a clever nod to the shared Dutch background of the manufacturer and its designer. Robust materials, touched by nature can become more interesting. In the case of a water line a special dialogue is ongoing between the top and bottom. Sometimes there is a violent separation and sometimes it remains very subtle. This was a starting point for the design of the upholstery.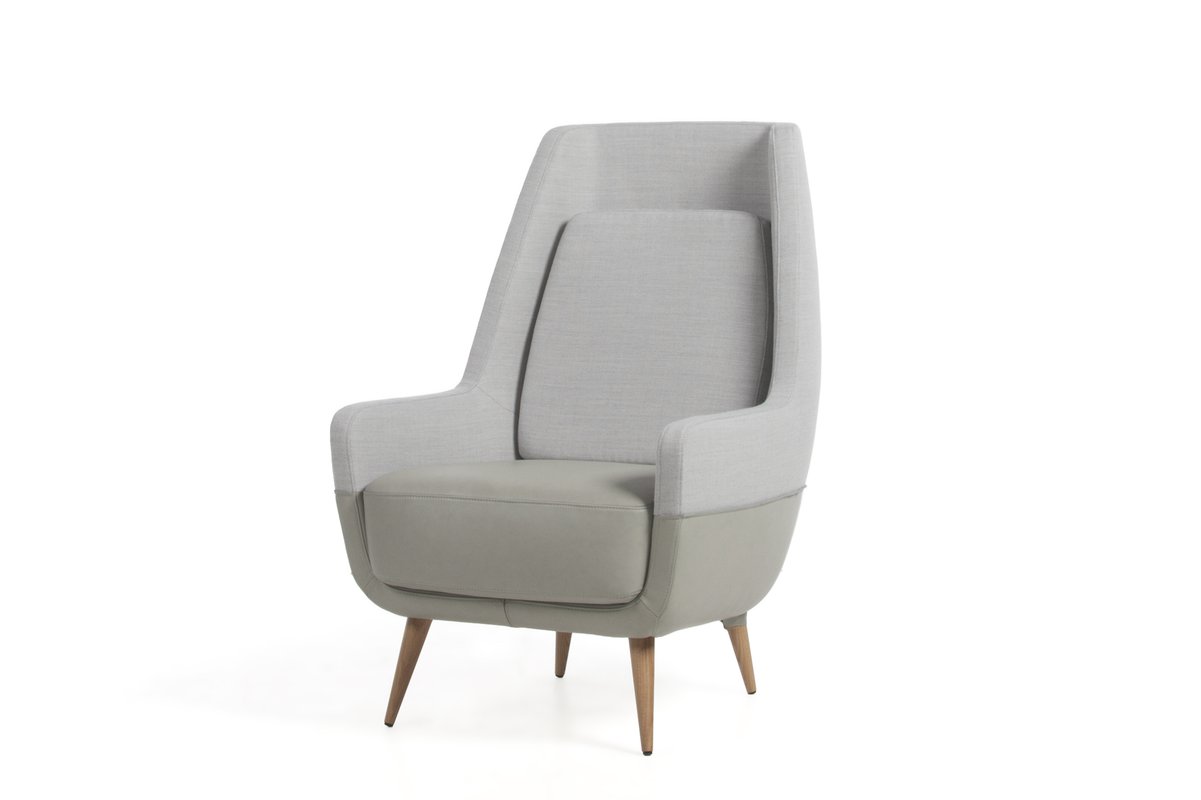 Distinctive to the armchairs is the use of two types of covering, suggesting a water line. The chair rests on four wooden legs. The upholstery extends to incorporate the top of these legs, as if the chair itself is wearing a pair of snug short trunks.
'The combination of fabrics provides many opportunities for customization and will allow them to fit into a wide array of interiors, from the project market to the home. At the same time they are a unique pair', enthuses Saskia Roelofs. She is responsible for the design together with Diederik Fokkema and Anne de Bruijn. 'Attention has been paid to every detail and it goes without saying the chairs are very comfortable.'