Located next to the iconic Rotterdam Central station, the new Robeco Office finds itself at the heart of the city. International asset manager Robeco has settled in the first seven floors of FIRST by CIE, occupying the entire block underneath the tower, which has enormous floors of 33 meters wide and 82 meters long with a grand atrium in the middle.
| | |
| --- | --- |
| Client | Robeco |
| Location | Rotterdam |
| Square | 16.000 |
| Timeline | February 2012 - August 2016 |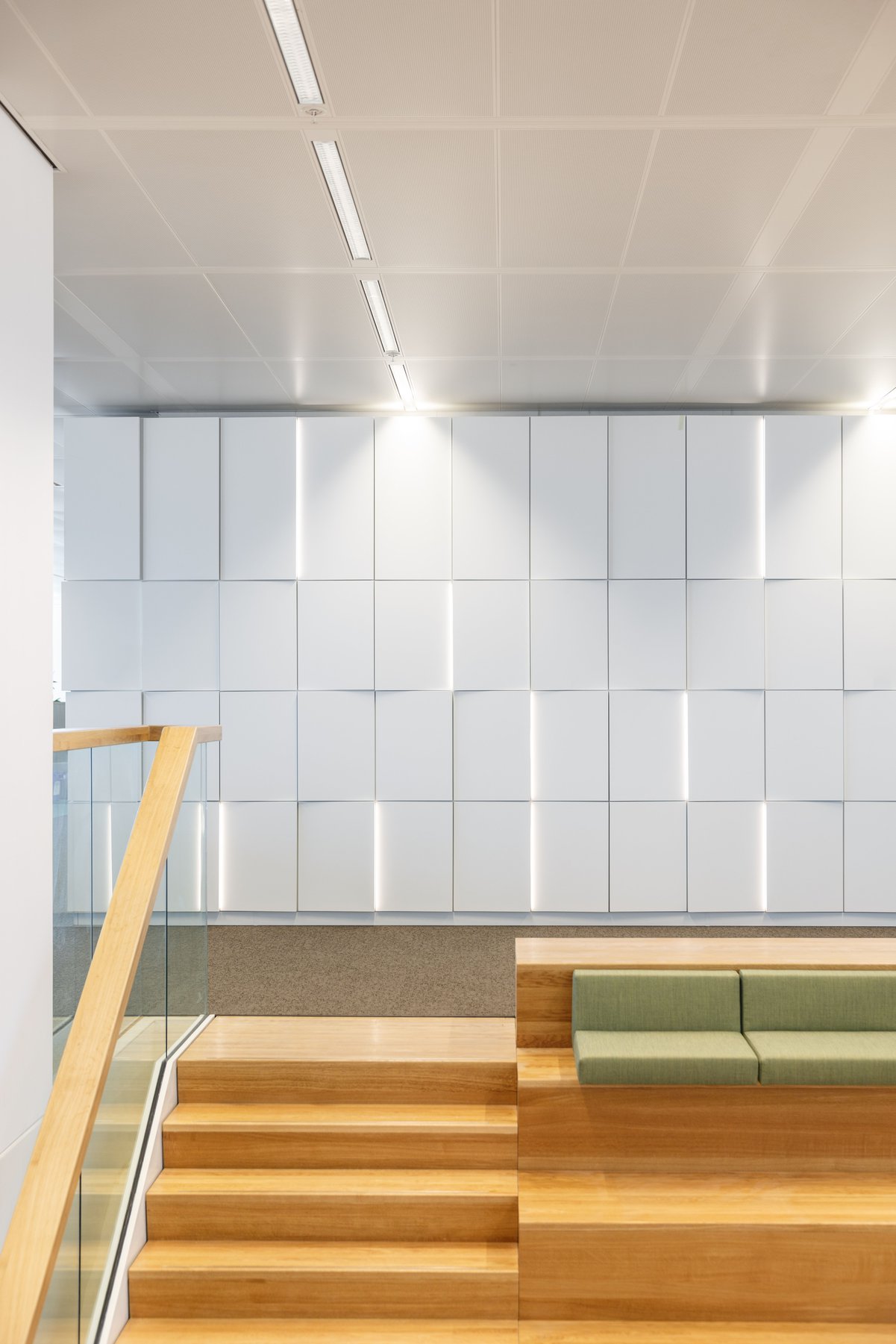 Connectivity & sustainability are the key words in the interior. To create more connection between floors, we designed open staircases, which run naturally between all floors. This creates an informal, at times spectacular route between the departments, linking the colourful pantry areas to other points of interest such as a coffee bar and restaurant, open work- and meeting areas beside large urban windows, a bar and roof terrace. Sustainability is Robeco's main trade. Long term investments render long term profits and the design of the interior reflects this attitude in robustness and flexibility.

The floors of FIRST are large, but open space programming is cleverly clustered in small units to avoid spaces feeling crowded. Colored floor fields in combination with light fixtures highlight special functions such as copy zones, meeting areas and pantries. Warm materials create a light, optimistic and natural material scheme. Storage spaces such as lockers are wrapped around the building cores in such a way that they form a unique but obvious extension to the architecture of the building.
Photography: Horizon Photoworks.