Fokkema & Partners was invited to design the club's restaurant and bar, partly set in a semi-circular annex. Another objective was to improve the logistics of the clubhouse, introducing modern day hospitality concepts with optimized use of the majestic monumental reception hall. All this with respect for the many social traditions.
| | |
| --- | --- |
| Client | Koninklijke Roei- en Zeilvereeniging 'De Maas' |
| Location | Rotterdam |
| Square | 300 |
| Timeline | January 2015 - January 2017 |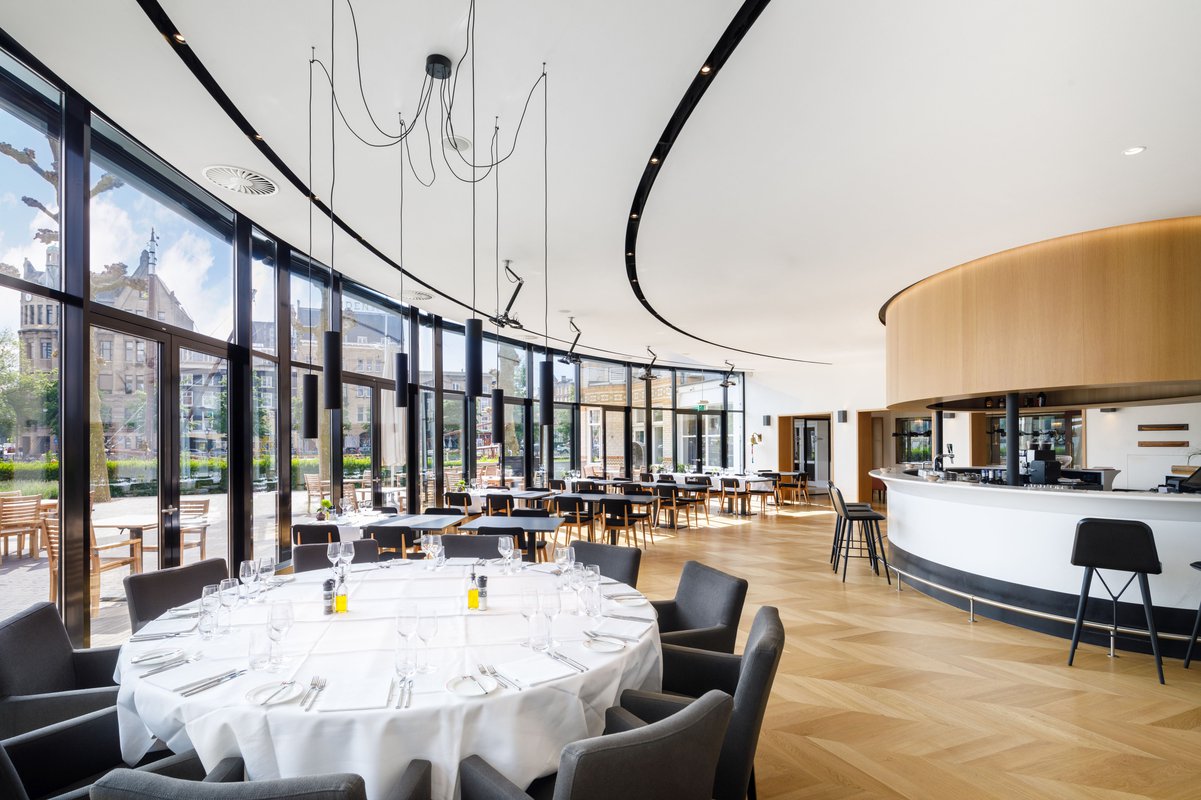 With one main intervention, so obvious yet unexpected, the complete program has been organised. Placing a circular bar in the club house annex, a clear routing was introduced for visitors while the semi-circular space obtained a fresh and dynamic yet warm atmosphere. The annex has been outfitted with a new façade, in line with the design concept.
The monumental "old" en the "new" have merged. Traditional oak wood flooring is combined with crisp white, superb views and strong black lines. Large wall openings connect the spaces and integrate brass trophy showcases. This underlines the design concept: creating a contemporary atmosphere with respect for tradition.
With the circular bar in the club house annex, the interior obtained a dynamic atmosphere with clear oriëntation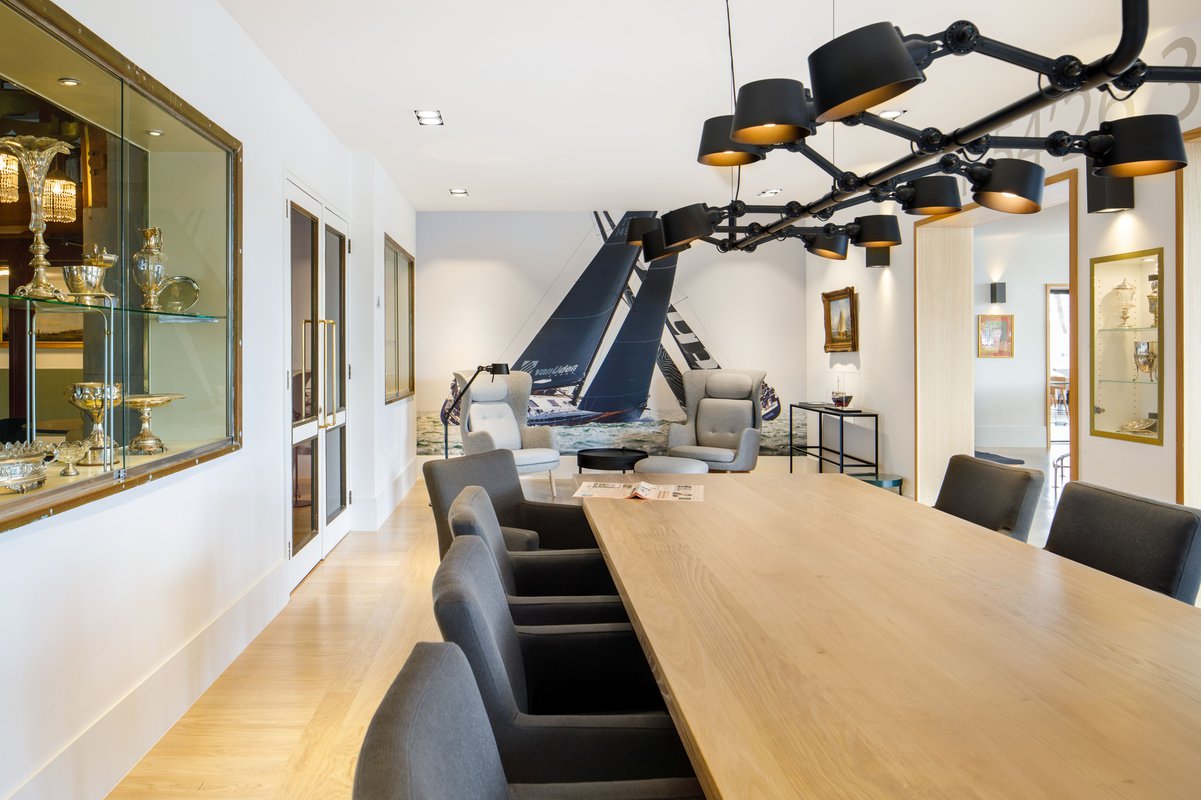 The Royal Maas Yacht Club (Koninklijke Roei- en Zeilvereeniging 'De Maas') was established in 1851. The Club can take pride in many successes of its members in sailing and rowing competitions, among which Olympic sailing races and the Whitbread Round the World Race.
At least as spectacular is the clubhouse which dates from 1908. Today it is a listed National Monument, valued for its Jugendstil influences. It is set in the centre of Rotterdam, in the Shipping Quarter at the waterfront of the river 'Nieuwe Maas' from which the club derives her name.
Photography by Horizon Photoworks.