Fokkema & Partners Architecten renovated the Havenzaal on the top floor of W.M. Dudok's Havengebouw. The outdated interior of the Havenzaal was transformed by into an inspiring and state-of-the-art space. Commissioned by the Port of Amsterdam, the new Havenzaal represents the Port of Amsterdam's innovative and progressive mind-set, while honouring the Port's history.
| | |
| --- | --- |
| Client | Port of Amsterdam |
| Location | Amsterdam |
| Square | 215 |
| Timeline | September 2014 - Januari 2016 |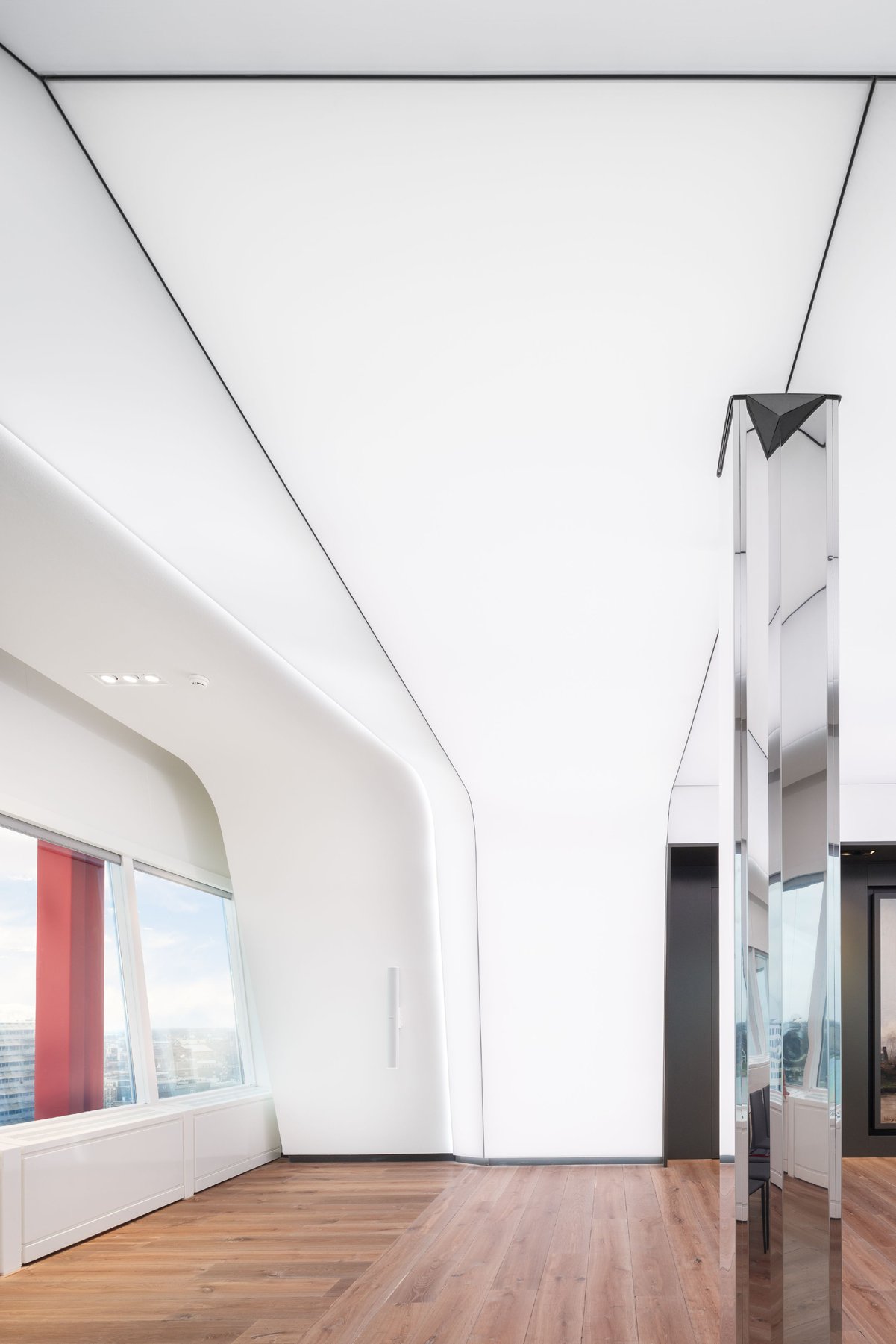 An integral wing-shaped design of walls and ceiling, frames the 1913 painting by Hobbe Smith 'View on the IJ towards the East'. The 4,6 meter wide canvas, a leas-lend from the Amsterdam Museum, shows both traditional sailboats as well as steamships docked in the early Twentieth century's harbour. It embodies the Port of Amsterdam's history and development and offers a glimpse into the past.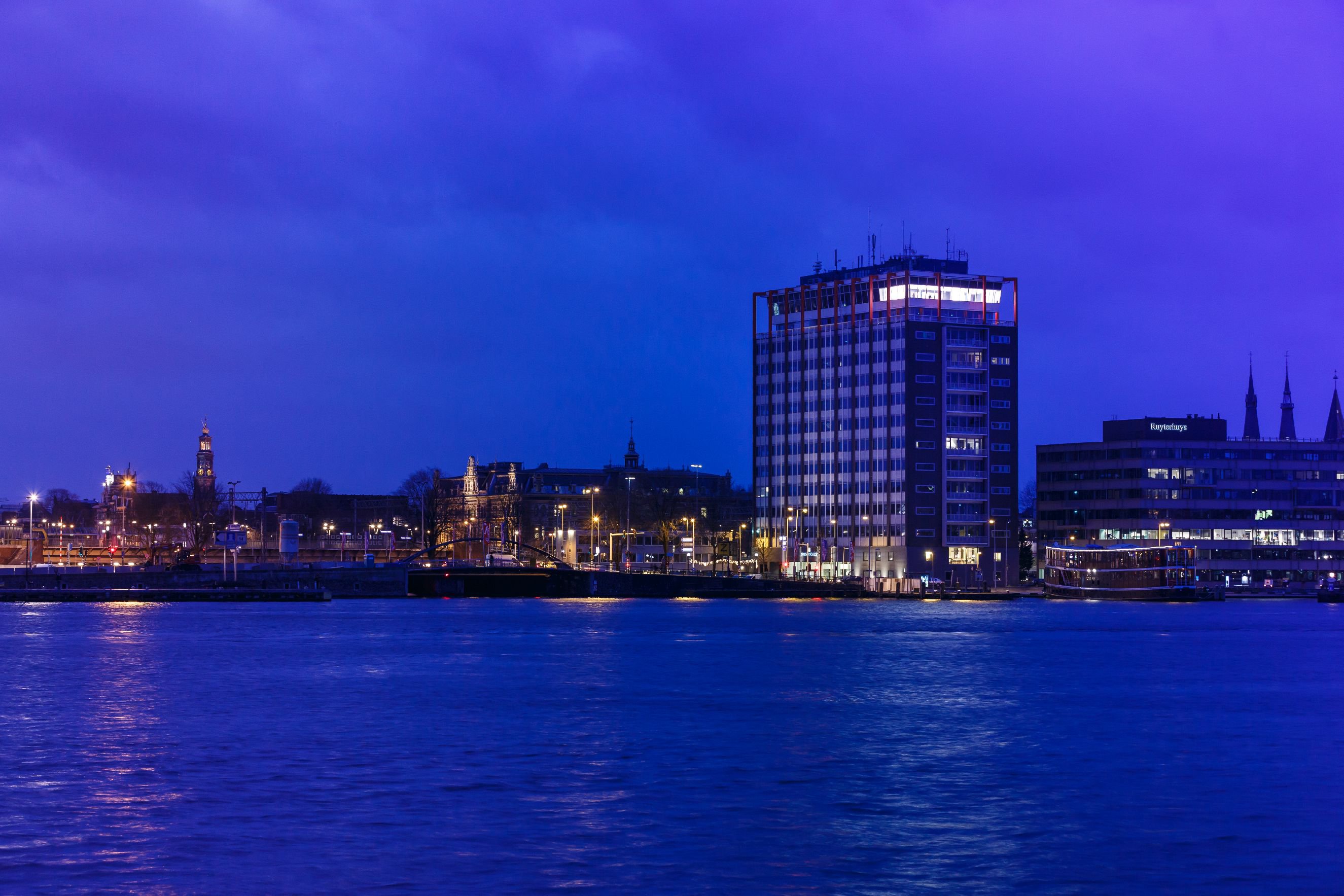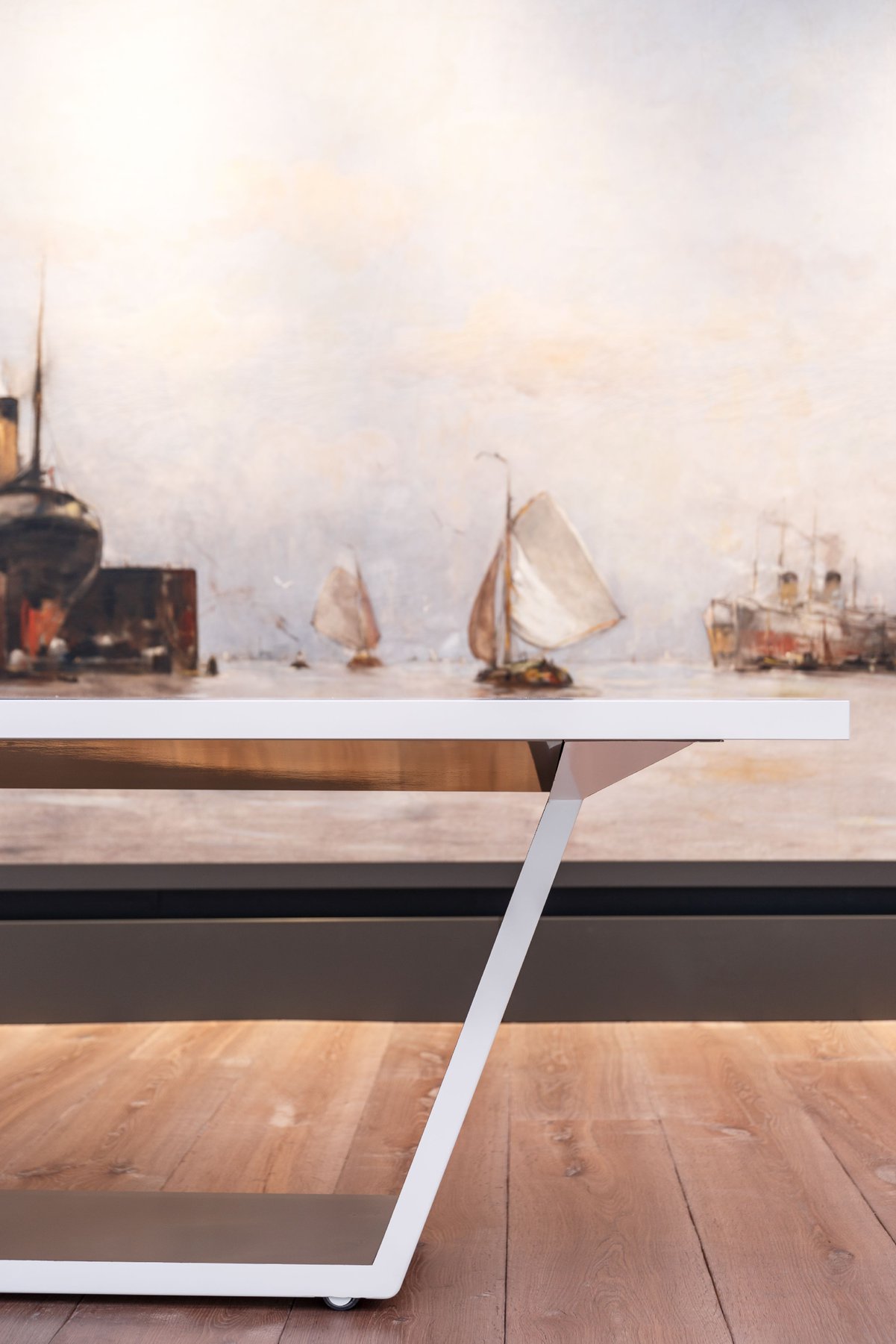 Key to the design is the fully integrated sculptural installation in which walls and ceiling melt together into a single motion towards the exterior. The expressive and luminous stretch ceiling directs guests towards the impressive panoramic views on the Amsterdam Harbour, the IJ and city centre. The stretch ceiling's translucent foil not only ensures optimal acoustic absorption, but also hides construction and installations from view. Speakers, beamer and a five meter projection screen are seamlessly integrated in the multipurpose space. Cutting edge audio-visual technology and multi-coloured LED lighting, transform the functionality and atmosphere of the Havenzaal at the touch of a button to facilitate meetings, conferences and receptions. Custom-designed mobile tables offer maximum flexibility for the Havenzaal's wide range of activities.
Photography by Horizon Photoworks.