CARRII cares about the environment. She is made out of recycled PET. CARRII cares about you. She carries you and lets you sit comfortably. CARRII is light and surprisingly easy to carry around.
| | |
| --- | --- |
| Client | Piiroinen |
| Timeline | February 2020 - 2022 |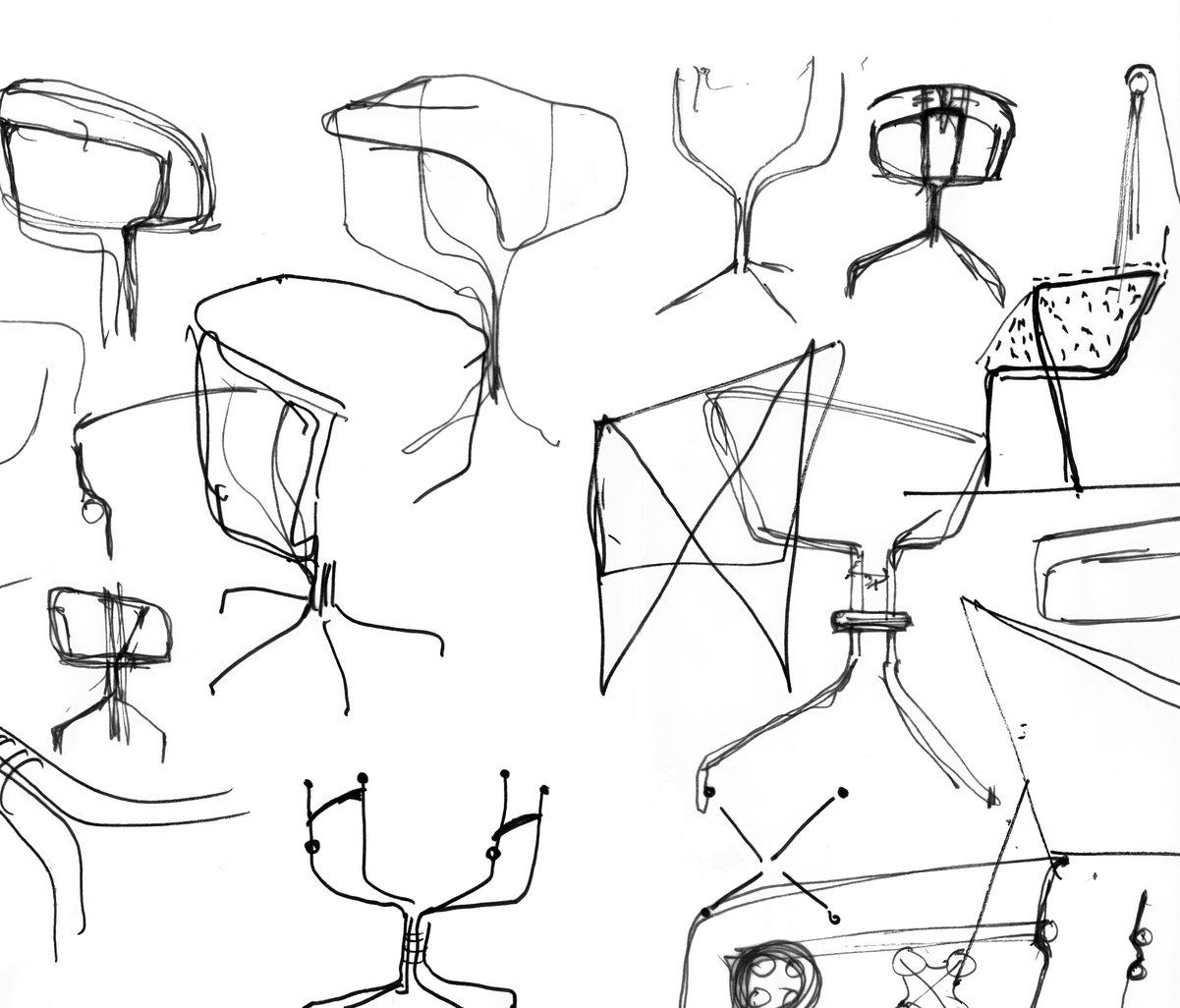 A chair that is both durable and comfortable, inviting you to take a seat. With its simple shape and clean lines, it exudes a Nordic signature, similar to the Pi Collection. This chair is specifically designed for use in lounges and meeting rooms.

The CARRII shell looks generous with an embracing shape. The wide seat offers comfort to a range of seating postures, supported by slightly thickened edges to rest arms.
The use of PET felt not only accentuates the chair's shape but also balances between firmness and elegance. The recycled material is formed in one piece in wooden moulds, a conscious step towards minimising waste that allows the inviting felt texture to seamlessly complement the expression of the CARRII chair.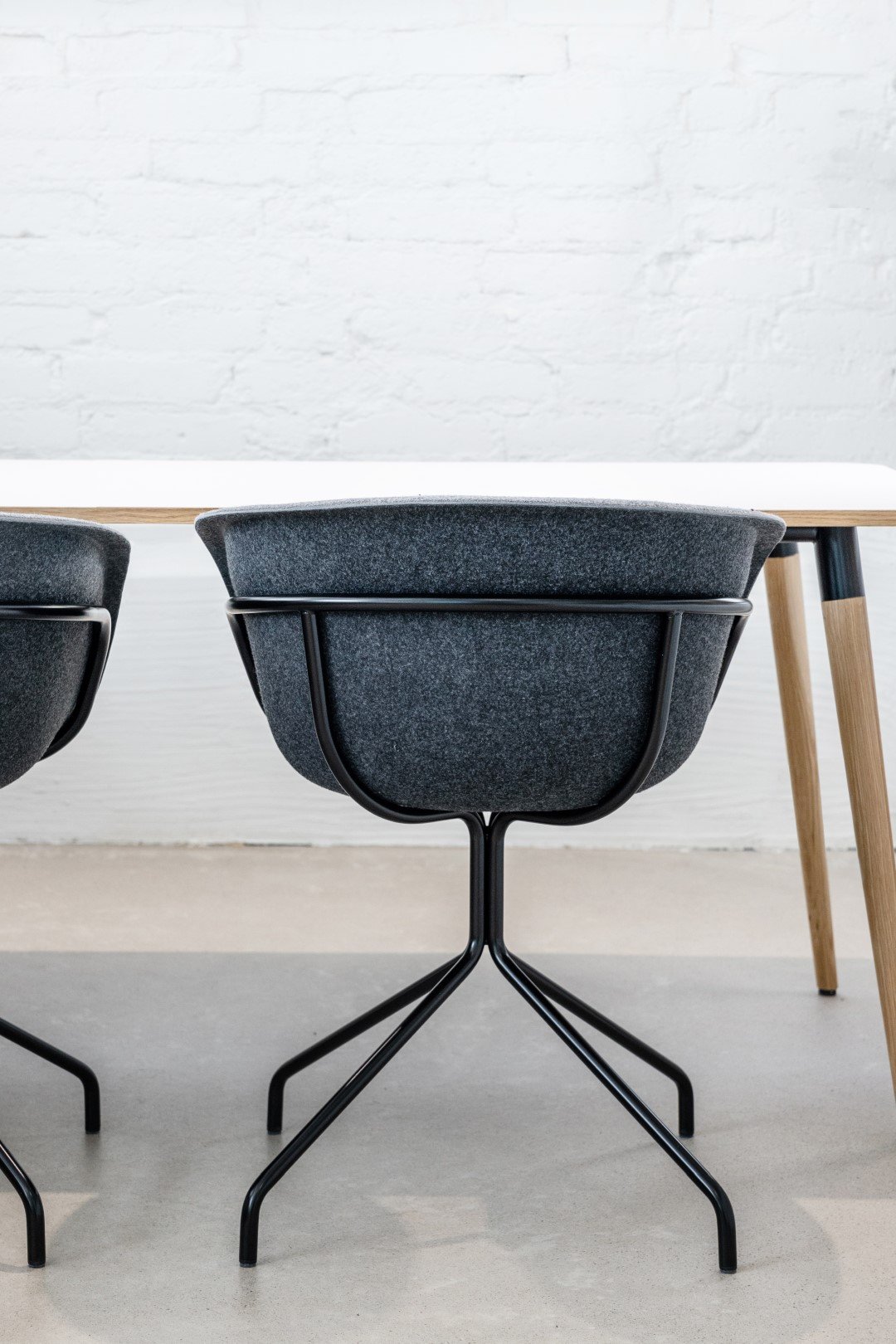 Building on the strength of Piiroinen, with its mastery in steel manipulation, we drafted a line that is not only aesthetic, but also forms the character of the chair. The frame of four slender tubes supports and hugs the shell, offering a contrasting graphic effect that intrigues from every angle. The frame also influences the shell shape with a slight back elevation, adding shadow and depth. The construction becomes subtly visible at the front, providing a nod to the back where things get really exciting. Here, the four tubes fuse together, creating an optical illusion of almost two-dimensionality and unity; the legs flowingly continue into the structure.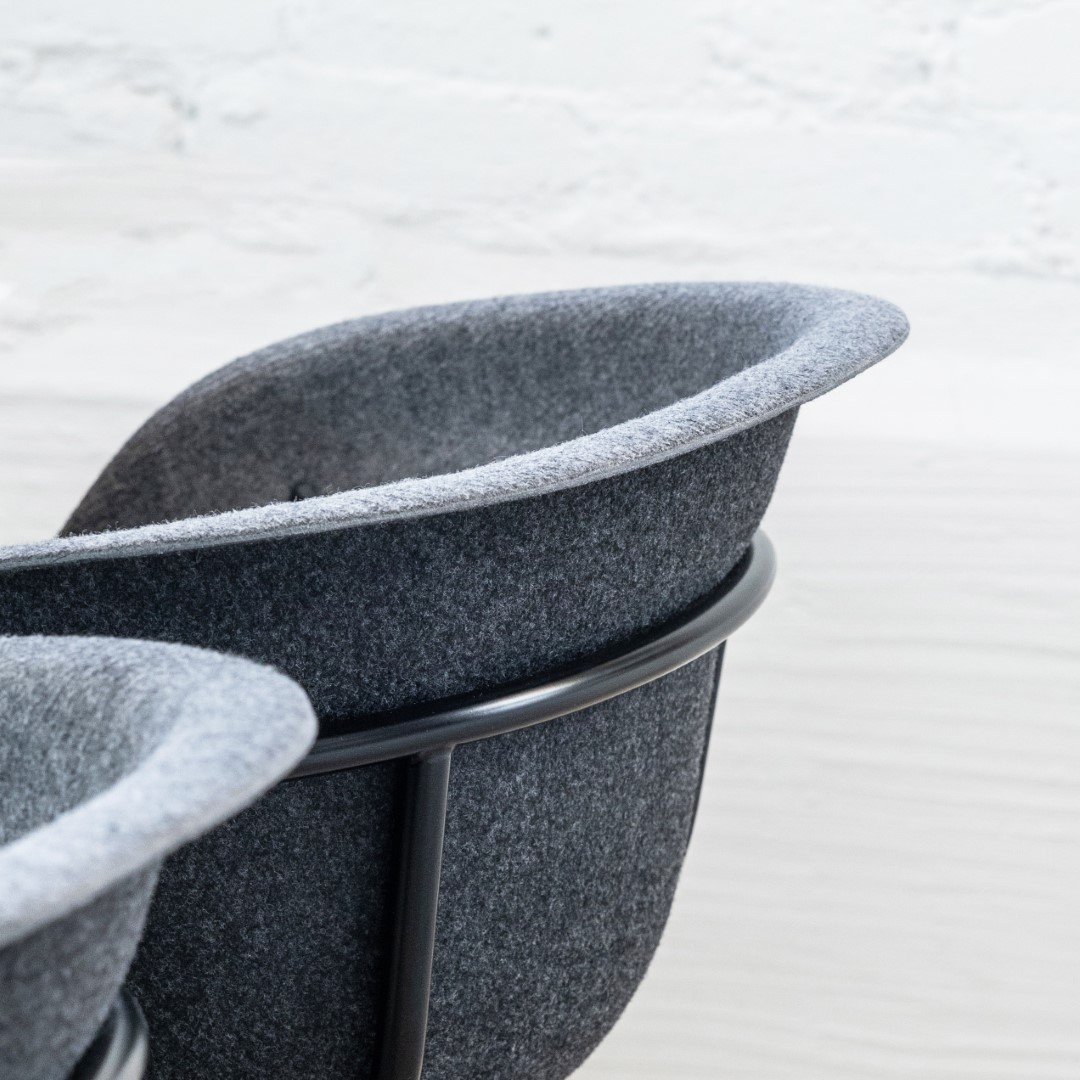 Besides durability, timeless form and recycled PET material, CARRII's parts (shell, base and cushion) can be easily replaced. The cushion adds a splash of colour and is separate from the shell, but thanks to the clever use of
(wool) felt on (PET) felt, it stays in place.
The CARRII chair is the result of ambitious and efficient teamwork between Piiroinen's product development department and FOKlab research at Fokkema & Partners Architects, brought together by Piiroinen's importer for Benelux - plan@office.

The CARRII chair – where functional design meets timeless elegance.
Photography by Bakery Creative.