The first glimpse of Clifford Chance in Droogbak
A love restored
In 2017 Clifford Chance asked Fokkema & Partners to re-imagine the complete interiors of its residence, the 'Droogbak' in Amsterdam. The impressive, listed building no longer matched the needs of the law firm, yet its authentic stamina had settled at the hearts of the people. This led Clifford Chance to embark on a thorough renovation. With great attention to comfort and building physics, the renovation now shows how a stately example of Neo-Renaissance architecture can accommodate a futuristic work environment.
Where innovation meets heritage
A reinterpretation of the monumental architecture led to an interior that does not impose its structure yet introduces new perspectives. Interconnecting people at all levels, the atrium converted to the dynamic heart of the building while the attic transformed into a loft-like open workspace. Moreover, the design gives a completely new dynamic to the impressive monumental hallways and ornamented rooms.
The complete renovation is a joint effort by Clifford Chance, represented by Fokkema & Partners and the building owner Allianz, with KCAP Architects & Planners; and many other construction and advisory partners for the monumental Droogbak to enter into a new age.
We are excited to provide you with this first glimpse into the building and look forward to presenting the complete project shortly!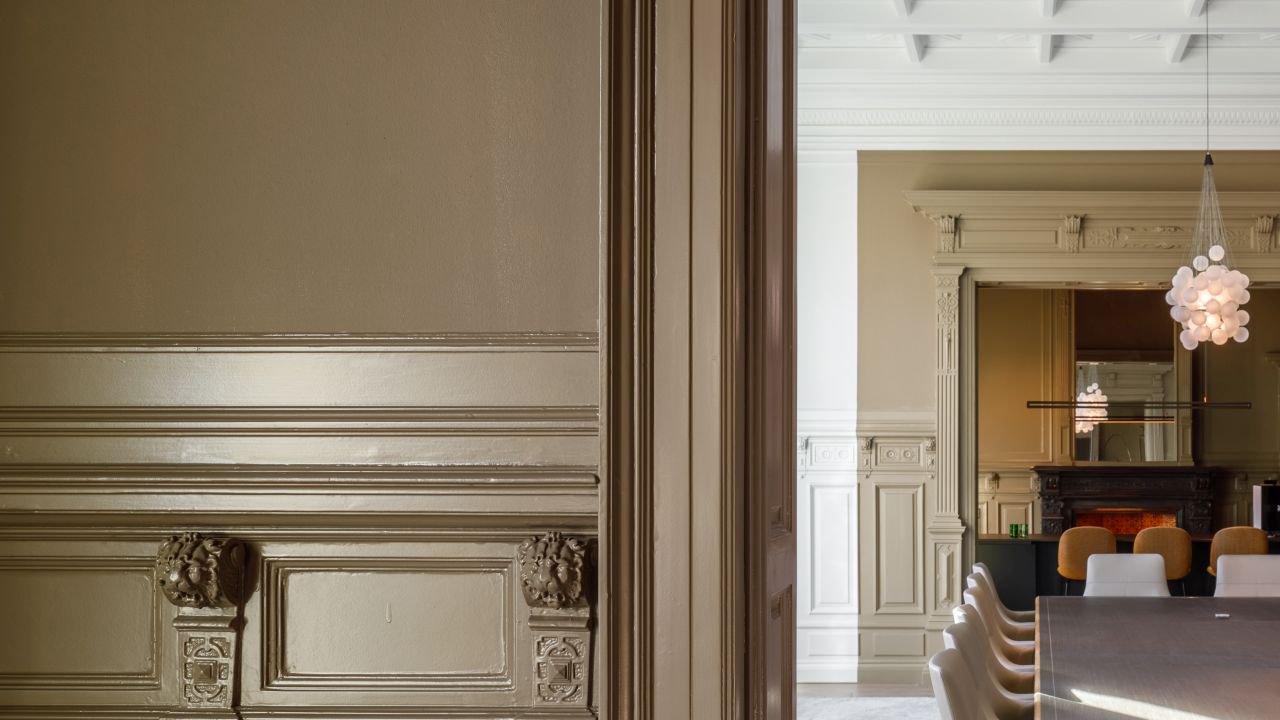 Introducing new perspectives that highlight the building heritage
In ornamented 19th-century interior spaces, minimal interventions have maximum impact. At Clifford Chance, quirky paint faces shift the user experience from a design to impress, to a contemporary design that makes a more personal connection to a bigger story.