The winner of the JLL Winning Workplace Award was announced at today's Facto Congres. The winner is Nationale Nederlanden!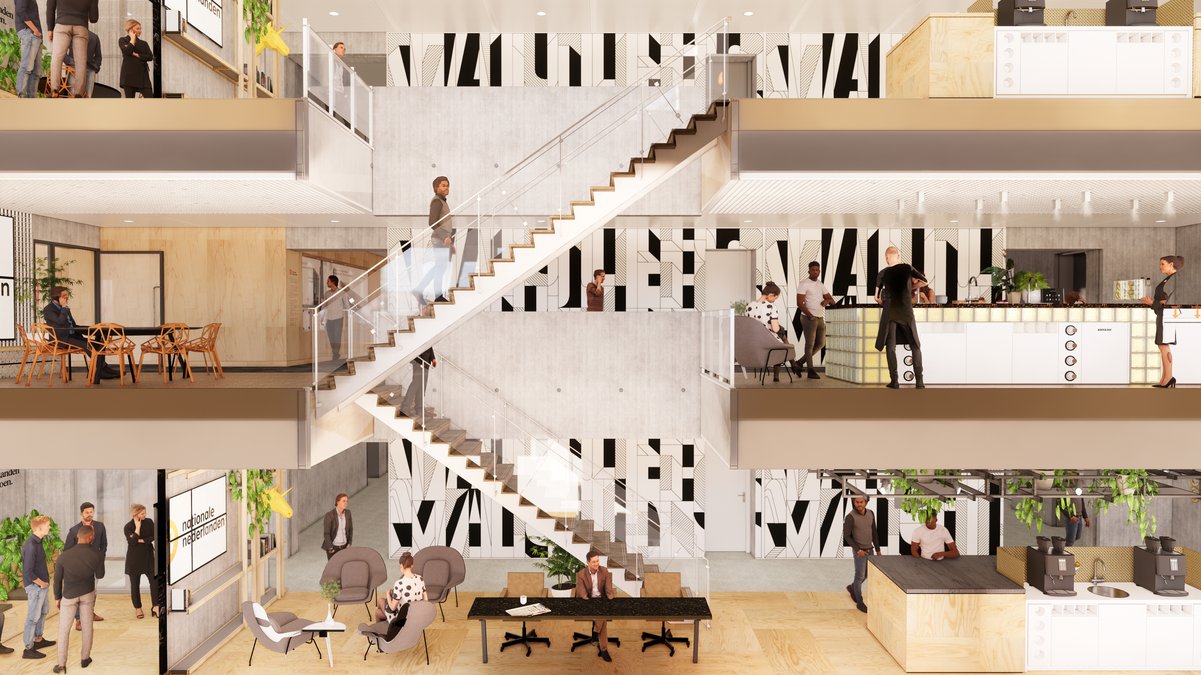 Jury chairman and Winning Workplace Laureate, Richard Helmus of VGZ, explained that the jury valued the space for new interventions within the hybrid workplace strategy of Nationale Nederlanden. Besides that, the office acts as a catalyst to building communities. 'This is an office that, after a working day, entices employees to return the next.' Peter Jansen, Portfolio Manager Workspace at NN, said: "The freedom to choose from a variety of options is the future of the workplace. That's why the 'Home Space' has been anchored within our workplace policy. It's the ideal place for concentrated work, and just a stone's throw away.'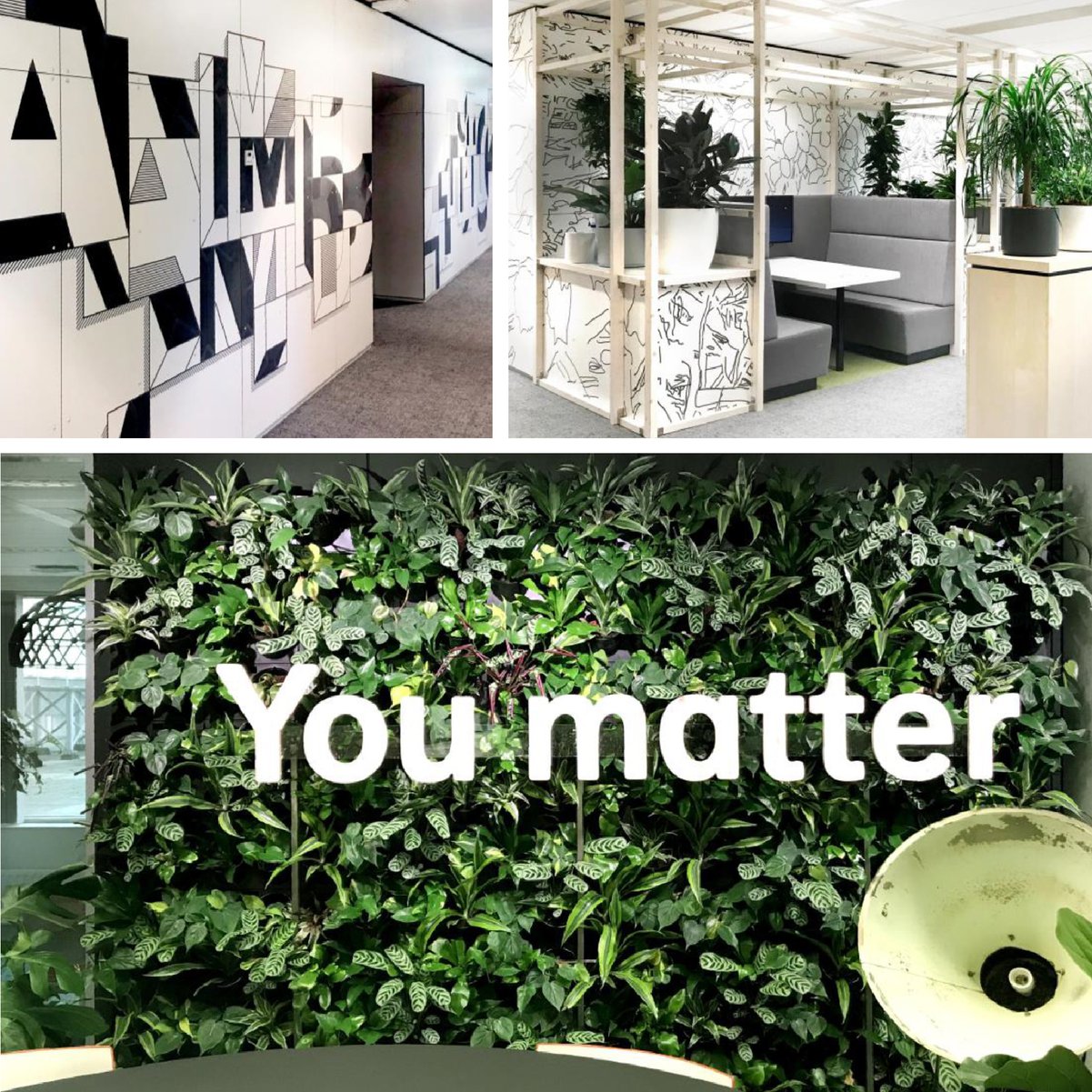 We offer our warm congratulations to the Nationale Nederlanden community!
A people minded approach
The award precedes the official opening of the renewed office spaces of NN as the renovation will be completed towards the end of this year, but the first floors are already in use!
With the renovation of its head offices in The Hague and Rotterdam, Nationale Nederlanden is putting the well-being of its people first. This is underlined with the ambition to have the renovation of its 36.000 square meters WELL V2 Platinum Certified. The decision to aim for a fully circular, zero-waste renovation is a derivative from the same people minded approach.
Read about the NN Workplace Strategy in detail here >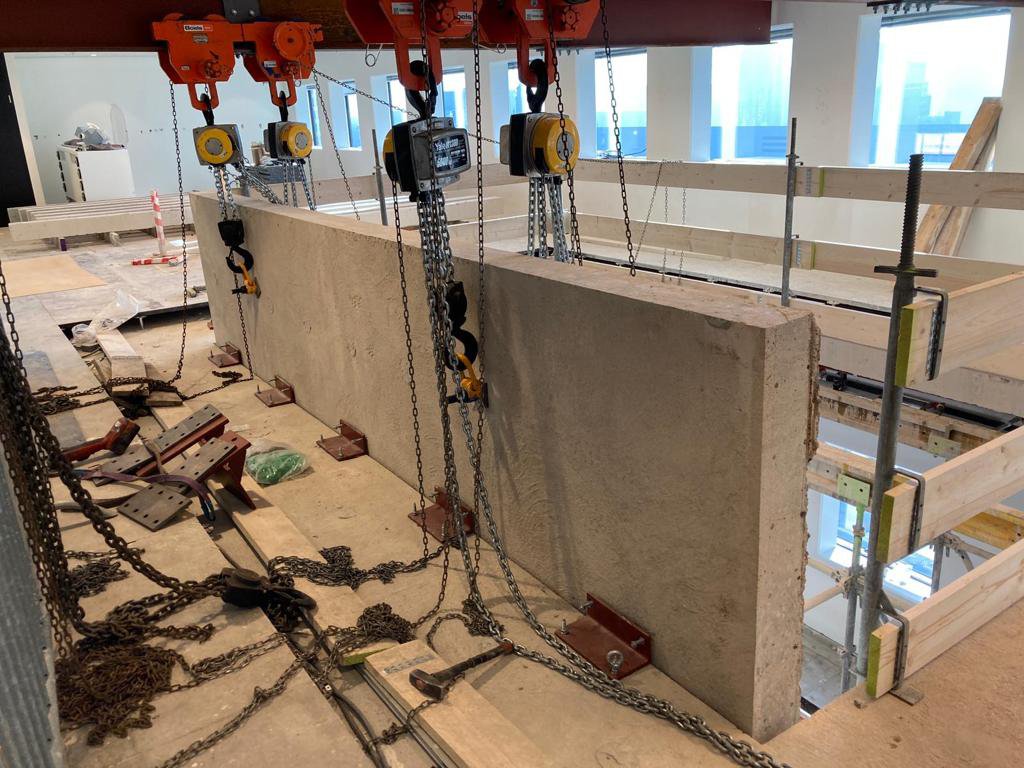 Nationale Nederlanden wants to inspire its people by showcasing what is possible in circular and zero waste thinking. Furthermore, it uses the scale of its renovation as a testing ground for new circular concepts and ideas, from circular furniture to upcycling materials by involving artists and from the use of innovative waste-based materials to the re-use of the concrete that is extracted to make voids.
This way, Nationale Nederlanden not only serves its people but the circular construction community as a whole.
The Winning Workplace Award is a mark of recognition for organisations that shape their working environment in a progressive and innovative way.