Mayor of The Hague opens Hotelschool after its sustainable renovation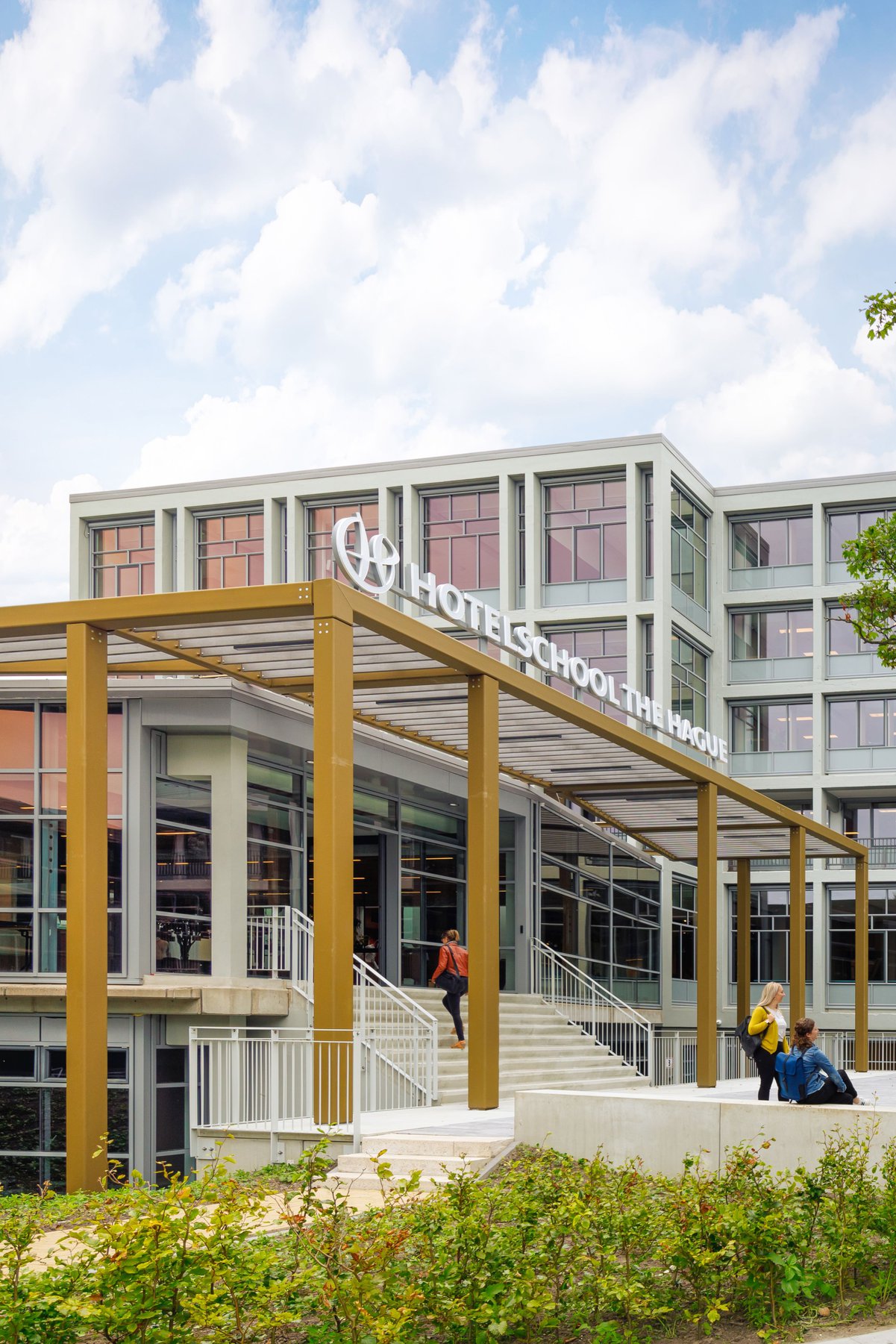 On Wednesday, September 29th Mayor of The Hague, Jan van Zanen officially re-opened the main campus building of Hotelschool The Hague with a tree-planting ceremony at the new schoolyard. Hotelschool The Hague are very happy to welcome their students back to campus as the phased renovation works coincided with the students and staff working from home due to the global pandemic.
With a new façade, a new installations concept and an array of other sustainability measures, the building energy label has been optimized, from a level G to A. Moreover, it once again provides the internationally renowned university with accommodation fitting to its status.
Hotelschool The Hague launched an e-magazine on the renovation, to celebrate its re-opening. It covers many stories, from the board of directors to the builders and architects, to the students involved to realise ambitions with regard to sustainability and biodiversity.
With the renovation, the former grandeur of the modernist building is revived with an approach that demonstrates how education and building technology have advanced.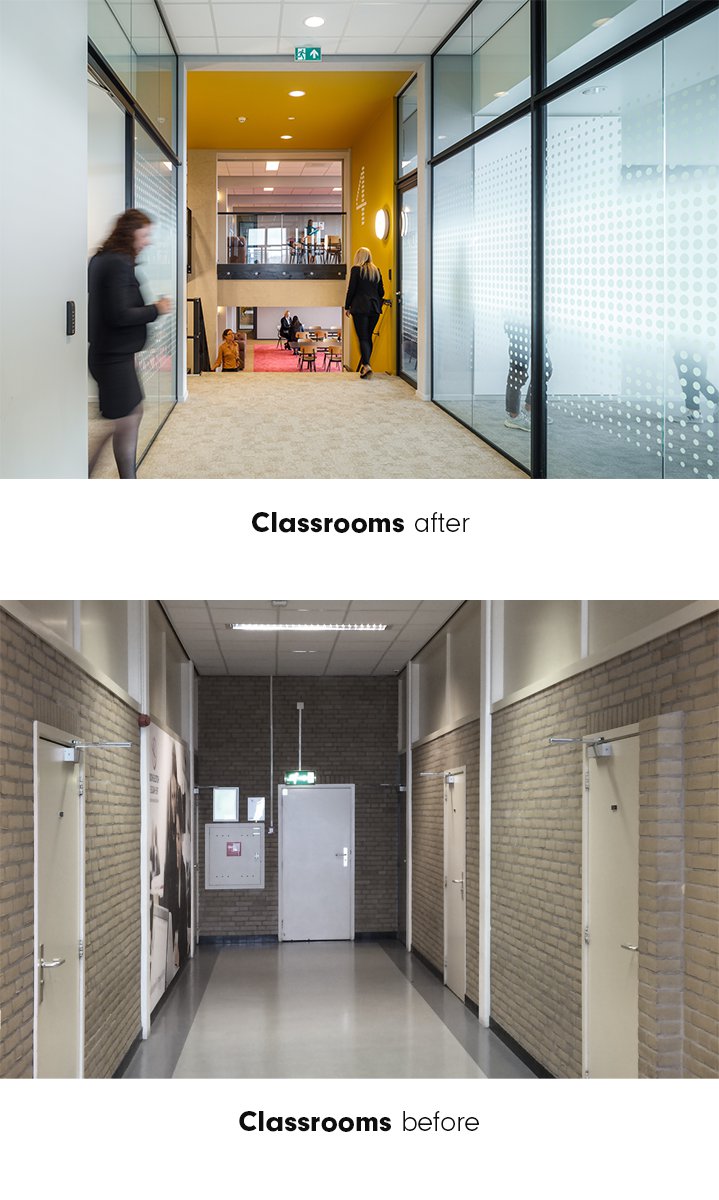 The principal campus building of Hotelschool The Hague was designed in the 1960s. Preparations started in 2018 to embark on a sustainable renovation of the building, initiated to update installations and house contemporary education concepts. The brief led to a design with a complete reconfiguration of the interior layout and construction of a new entrance and schoolyard.
Analysis of the existing complex revealed an articulate building structure with many opportunities to interconnect floors, transform the semi-basement into an attractive meeting hub and make a self-evident transition from the original high rise to its wings which were added in the 1990s.