The Rotterdam District Court, centrally located on "Kop van Zuid", has gone through a large-scale refurbishment. In order to provide a safe and service-oriented entrance which is easy to navigate, the galleria – a glass-covered outdoor space situated between 3 building volumes – was partially transformed to create a fully climatized public reception area. The renovation further entails the offices and the design of a knowledge centre with meeting hub.
| | |
| --- | --- |
| Client | Government Real Estate Agency |
| Location | Rottedam |
| Square | 15.000 |
| Timeline | June 2017 - December 2019 |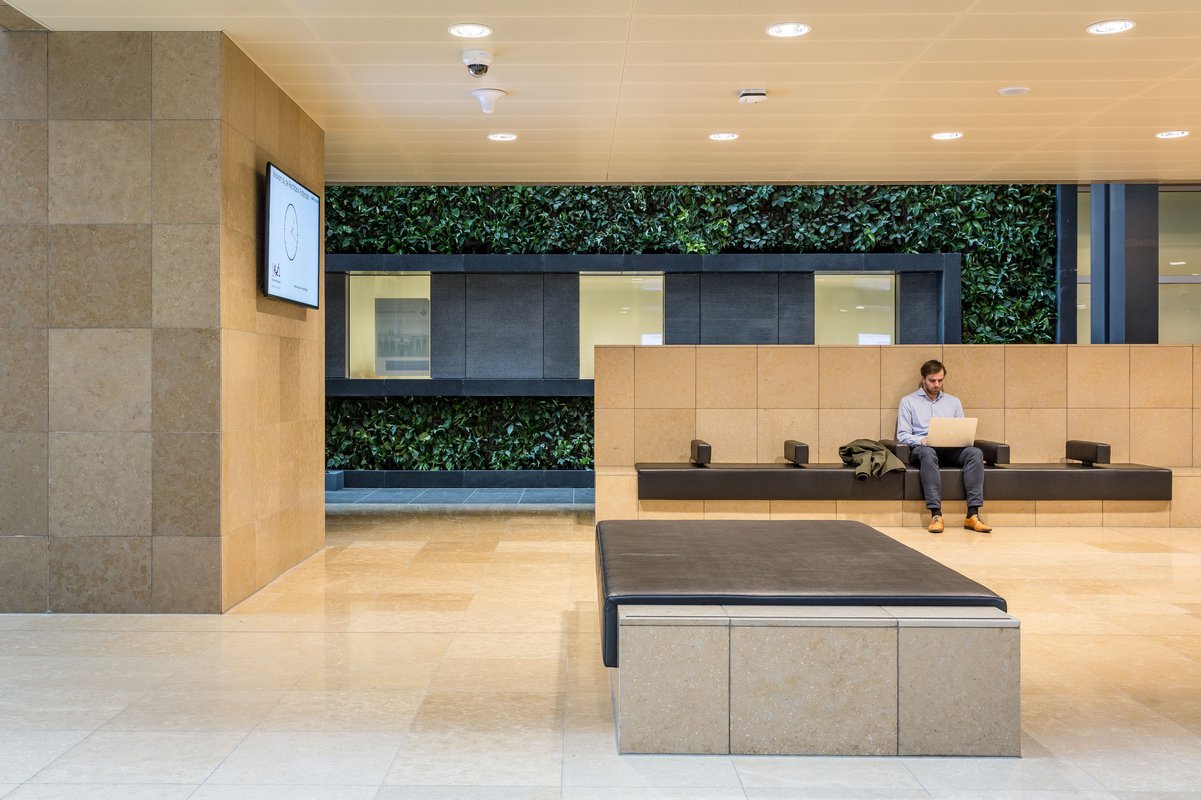 Presenting a design by Fokkema & Partners, Dura Vermeer won the Design & Build for the renovation of the Government Real Estate Agency. Materialisation of the new volumes in natural stone, contributes to the self-evident nature of the intervention, shaping the new function of the Galleria. The entrance to the court now offers, literally and figuratively speaking, the warm and welcoming environment that naturally connects the buildings in which the court resides. A key driver for the design of the public space was to carefully facilitate the various traffic flows of the user groups. By adding a mezzanine, traffic flows are effectively separated. On top it features the security barrier. Underneath a pleasant waiting area is situated
The urban embedding of the court in the former harbour area is still apparent in the reception area thanks to the sturdy design with a robust appearance and long sightlines. Despite its partial transformation into a new public living room representing the district court, the galleria is still perceived as one continuous whole. During phased renovation, the court and the office environment remained in use.
Photography by Lucas van der Wee.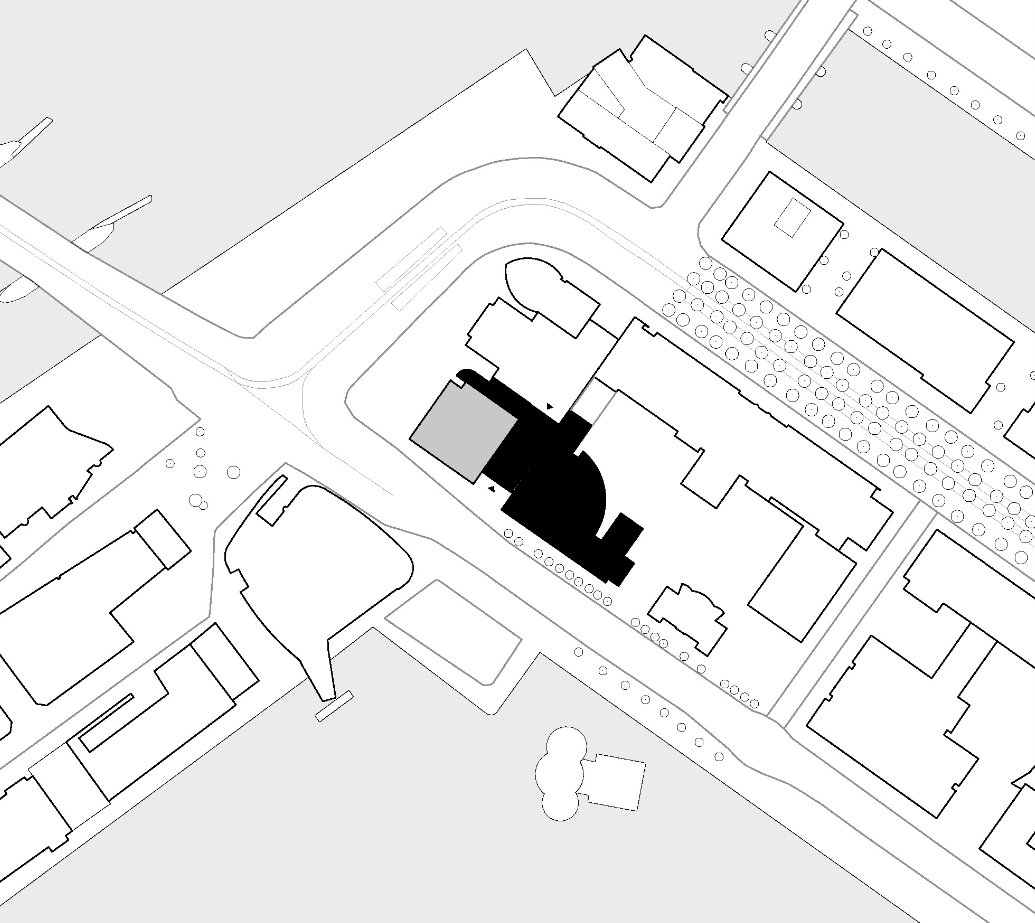 The public living room in the former harbour area, Kop van Zuid represents justice, making connections in a rational and natural way.