The offices for the department "Stadsdeel Nieuw-West" of the municipality of Amsterdam were renovated with a limited budget. The interior of the Tuinstadhuis was stripped entirely and a new design based on The New Ways of Working was implemented. The traditional layout with enclosed corridors and separate offices is transformed into an open plan concept with acoustic ceilings.
| | |
| --- | --- |
| Client | Stadsdeel Nieuw-West |
| Location | Amsterdam |
| Square | 11.000 |
| Timeline | January 2011 - September 2014 |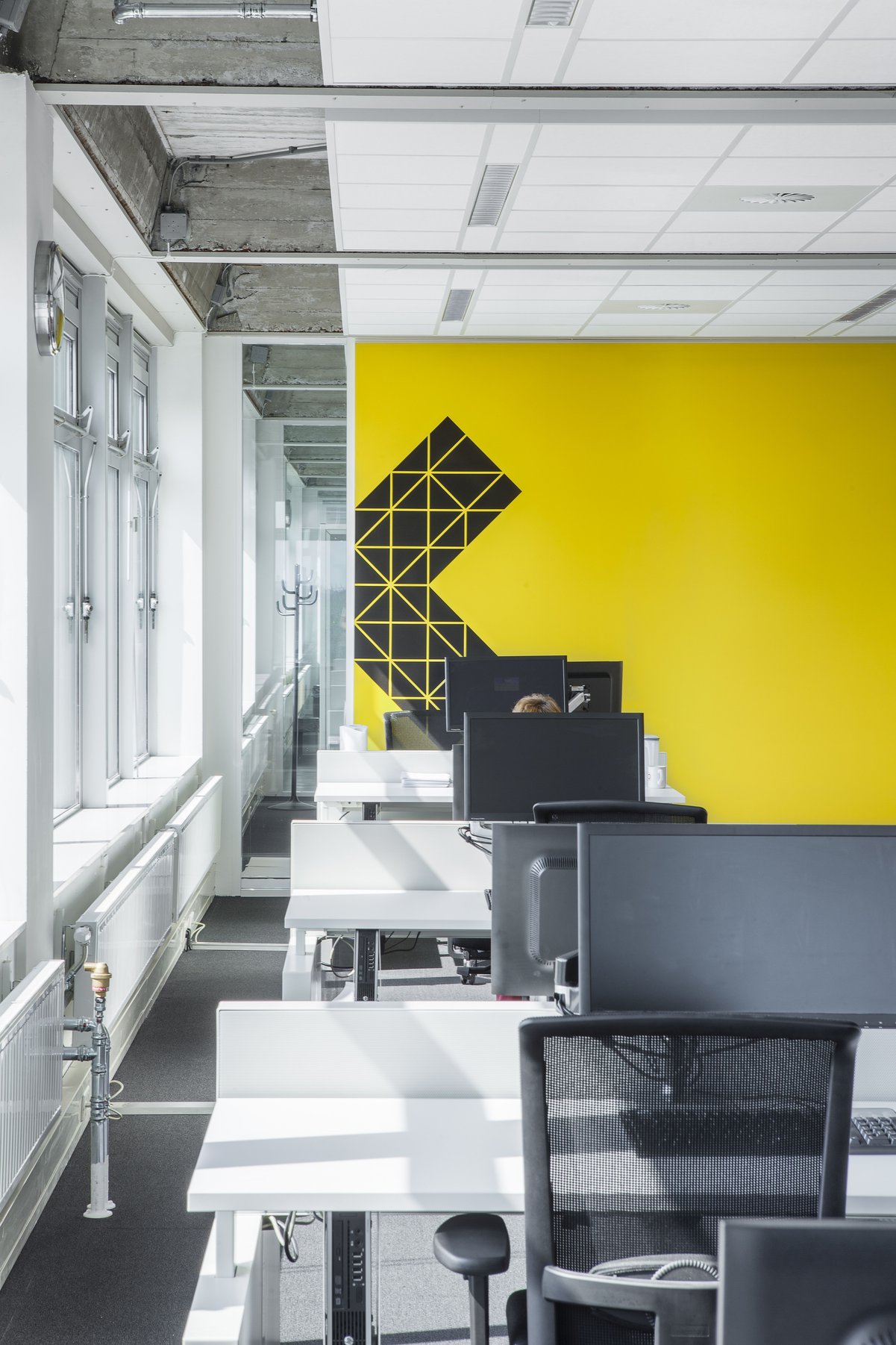 The new interior concept shows the bare concrete structure, optimizing the spatial qualities of the rigid post-war office building. Glass meeting rooms structure the open office area and the lounge and pantry areas bring a splash of colour to the office floors. The selection of colours and patterns is inspired by the prevailing colours of the '50. The 7th floor is shared as a special project environment with meeting rooms and touchdowns.

The ground floor encompasses a restaurant, the Plaza, two large meeting rooms and a boardroom, which also can be used for marriages. Added strip windows at street level increase the visibility of the city council to the public and connect the interior to the adjacent shopping square and a beautiful waterscape.
The richness in culture of "Stadsdeel Nieuw-West" is especially portrayed in the graphics and signing.
Photography by Horizon Photoworks.
The unobstructed view from the modest offices almost invites the colourful Stadsdeel into the daily practice of the employees.