In the new design for the interior of the city hall of Almere, all public counters, consulting rooms and waiting facilities are in open setting to comply with new service concepts. Apart from changing the scheme of the ground floor, meaning that the public service area moved directly next to the main entrance, Fokkema & Partners succeeded in completely changing the appearance of the interior
| | |
| --- | --- |
| Client | gemeente Almere |
| Location | Almere |
| Square | 2.500 |
| Timeline | June 2012 - December 2014 |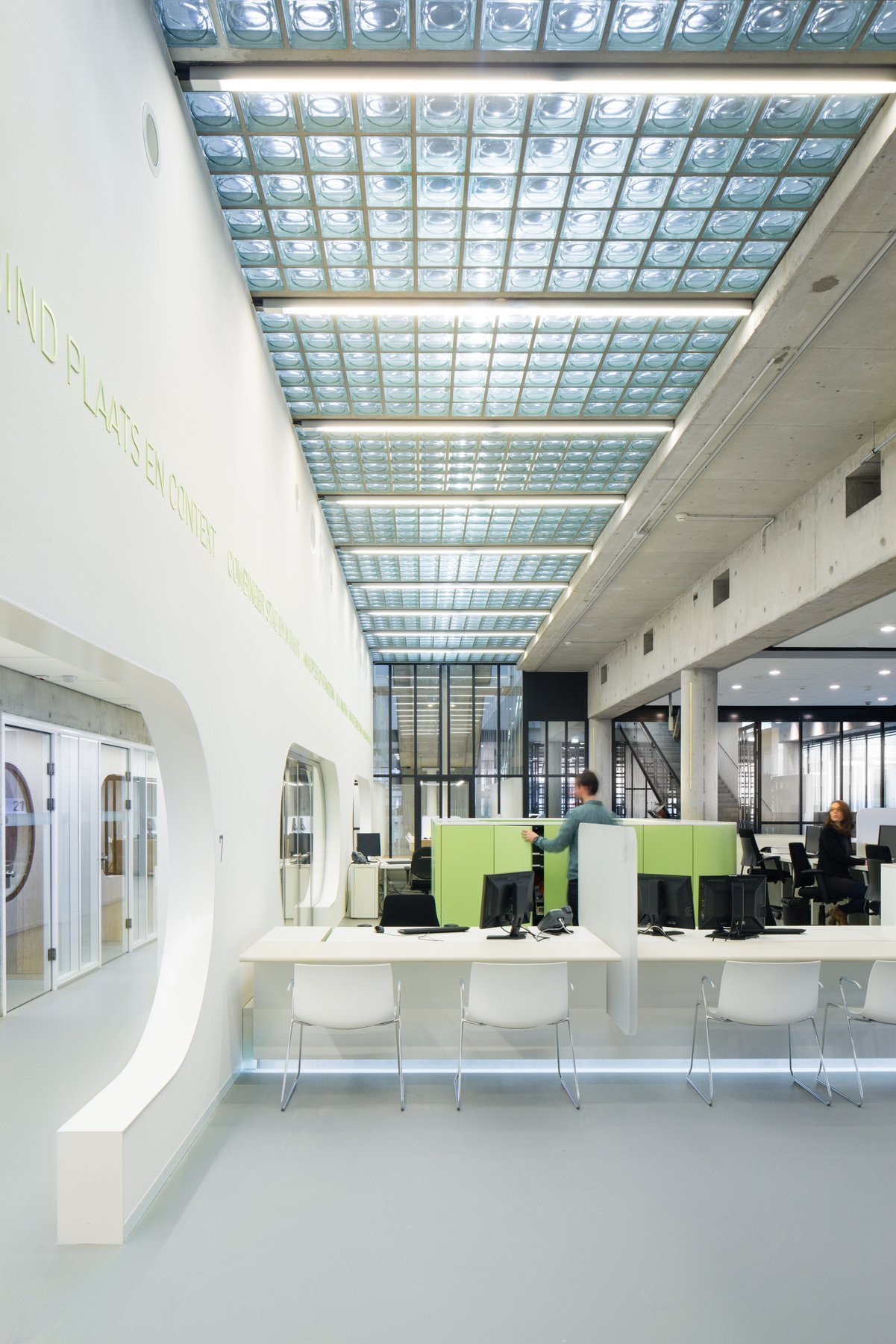 The choice was made to show the bare concrete structure, revealing original details such as the golden tiles on the columns. New architectural elements like the entrance front, the public counters - materialised in white acrylic stone with an embedded signature pattern - and the meeting rooms in bamboo, have been carefully positioned and were integrated with the original architecture. Due to these interventions, old and new merge into a clean and luminous architectural shell for the actual service area.

The first phase of the renovation (Burgerzaken) was completed within 5 months after the start of the design and concept development. The complete renovation of the City Hall will also encompass the office wings, meeting centres and council chambers.
Photography by Horizon Photoworks.
The concept for the public service area emphasises the original qualities of the building (architect: Cees Dam, 1986) and at the same time creates an interior with its own unique signature.