Fokkema & Partners made a respectful design to radically transform the office of the real estate company Newomij in Naarden. The 1970's building obtained a surprising feel of space and light thanks to a new interior design. An optimized layout for the site's garden and parking area in combination with new cladding of the facades give the building a modern look. Geothermal storage, new climate ceilings and LED-lighting all contribute to a sustainable and energy efficient building.
| | |
| --- | --- |
| Client | Newomij |
| Location | naarden |
| Square | 2.600 |
| Timeline | July 2015 - March 2017 |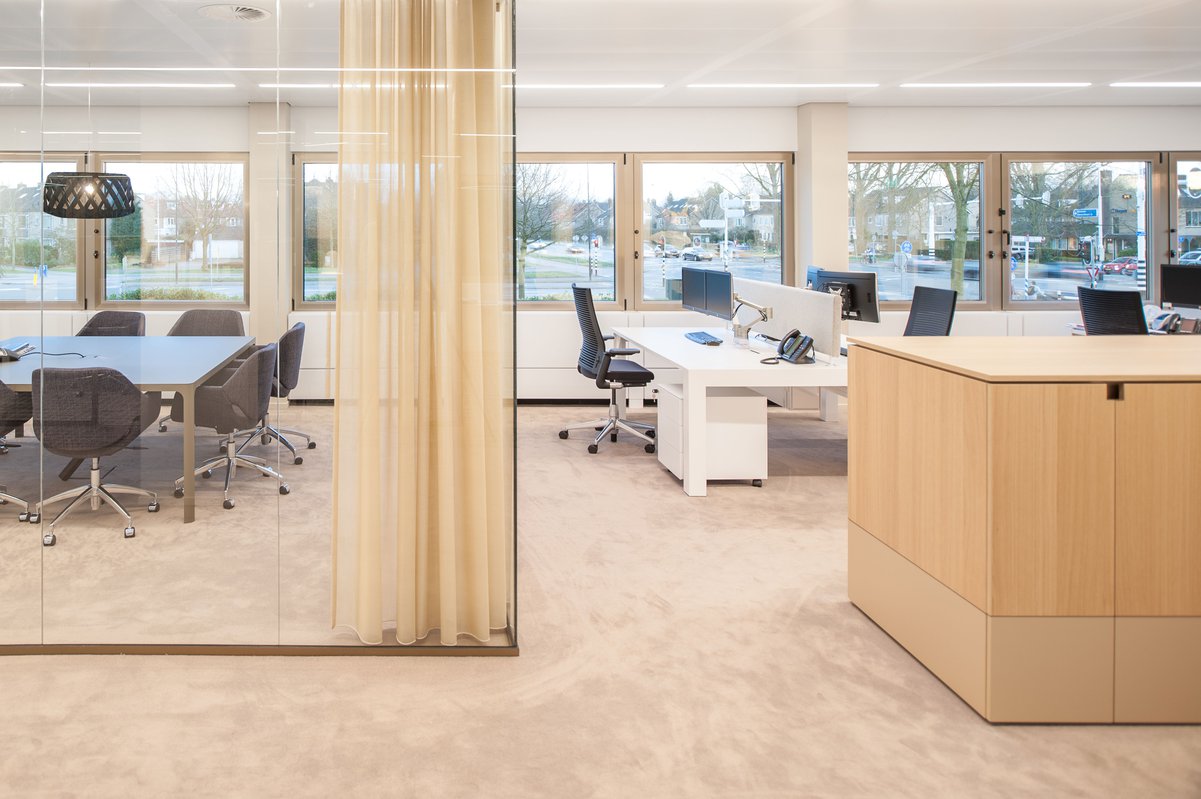 The former introvert cellular office floors haven been transformed into an open office space with warm, naturally coloured finishes. The limited ceiling height challenged the design team to fit in new installations and still achieve a spacious interior. The floors are connected through newly cut voids, making the office fit for a flexible and transparent way of working. Meeting spaces, concentration- and telephone booths have been integrated into the design while maintaining a maximum of transparency. The restaurant with a roof terrace on the top floor allows colleagues and guests to enjoy lunch together. The space can easily be transformed to host in-house events. The distinct bronze colour of the existing window frames has been integrated in the rich materialisation and detailing of the interior elements such as the custom woodwork and partition walls. A well balanced choice of furniture and lighting fixtures add to the total experience.

Photography: Aemelie Deelder.
In the entrance hall a custom made, eye-catching chandelier of wireframe cubes subtly refers to the company's core business of letting spaces.