The interior of a former bank building in the charming town Heerde was completely redesigned by Fokkema & Partners to house the offices and public counters for the municipality.
| | |
| --- | --- |
| Client | Gemeente Heerde |
| Location | Heerde |
| Square | 2.200 |
| Timeline | September 2013 - September 2014 |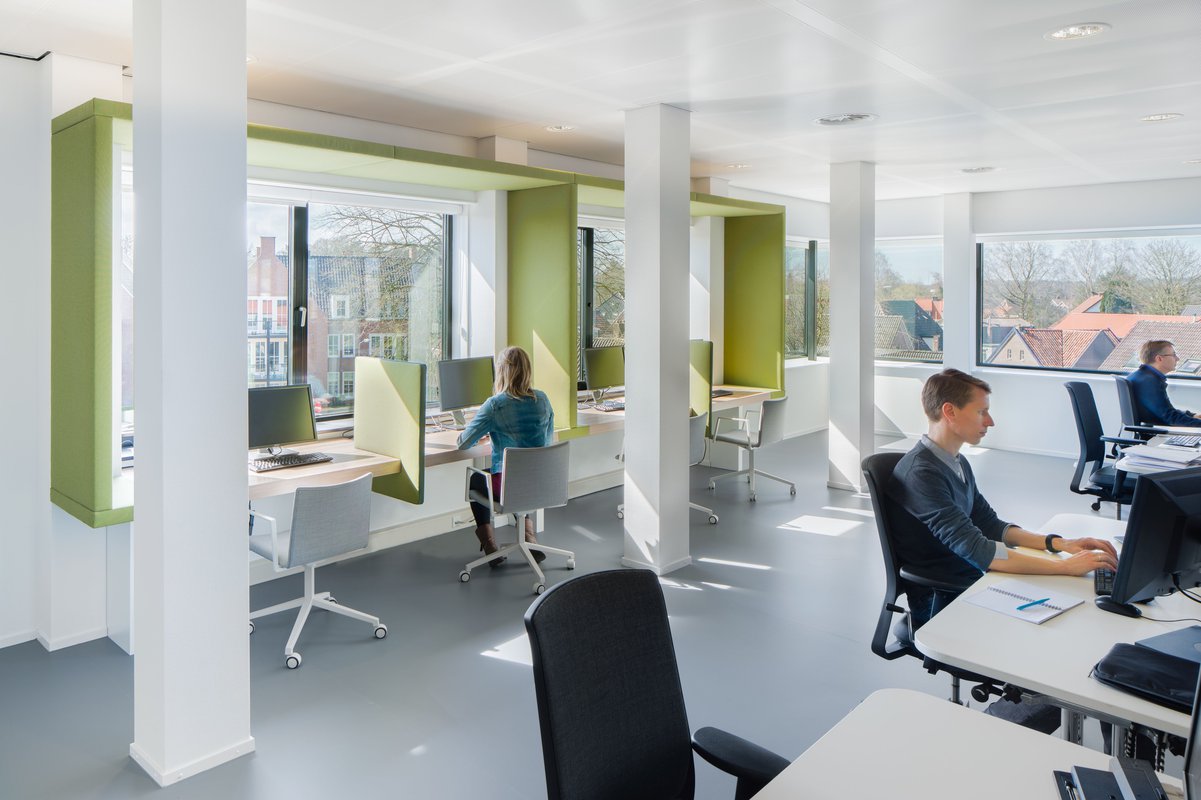 The new interior has an overall modest but professional atmosphere. At the same time it has become a lively, colorful and comfortable place to work. A work café was integrated into the design, for employees to meet, have a coffee and collaborate. Beside the café a choice of different work environments is available: more lively at the ground floor and more concentrated working towards the top floor. The basement received an upgrade to a brainstorm area. Re-use of furniture, from the workbenches to the sled chairs, but also the ceiling and interior walls was not only an economical, but also a sustainable solution to the design brief. It provided the designers at Fokkema & Partners with a challenge to reconfigure the ceiling plans and internal walls to match the new design and working concept, without feeling outdated or used. Thanks to these smart economical decisions and attention to detail, a professional, transparent and at the same time playful design, characterizes the new town hall in Heerde.
Photography by Horizon Photoworks.