For the expansion of the law firm Evers Soerjatin, Fokkema & Partners designed the renovation of the adjacent, nearly identical but mirrored monumental building on Koningslaan in Amsterdam. The main challenge was a careful connection between the two properties, which traditionally functioned parallel to each other. In addition, an informal after-work bar and a multifunctional restaurant were added.
| | |
| --- | --- |
| Client | Evers Soerjatin |
| Location | Amsterdam |
| Square | 500 |
| Timeline | August 2022 - September 2023 |
The traditional floor layouts challenged us to improve the internal connection between the two buildings, to foster meeting and interaction among employees. The introduction of slim, glass partitioning on the first floor provides a transparent cross connection while reinforcing the monumentally valued front and back room principle and adding privacy to the workstations at the same time. With subtle interventions in terms of colour, art, and lighting, the existing escape corridors on the second and third floors have undergone a metamorphosis.
Colourful accents inspired by the authentic stained glass in the façade formed the basis of a carefully curated art collection along with a selection of unique bespoke design pieces. A striking example is the oval-shaped bar accompanied by a matching light element designed by Fokkema & Partners, which draws inspiration from the arch motifs inherent to the original classical architectural style of the early 1920s.
By elevating the monumental qualities in a contemporary way and reusing qualitative elements, the building has been given a fresh, sustainable future. Central to this transformation is a profound connection to history, as well as a reinforced sense of unity within the organisation.
Adding cross-connections between the two monumental buildings was the main challange, to encourage interaction and meetings among employees.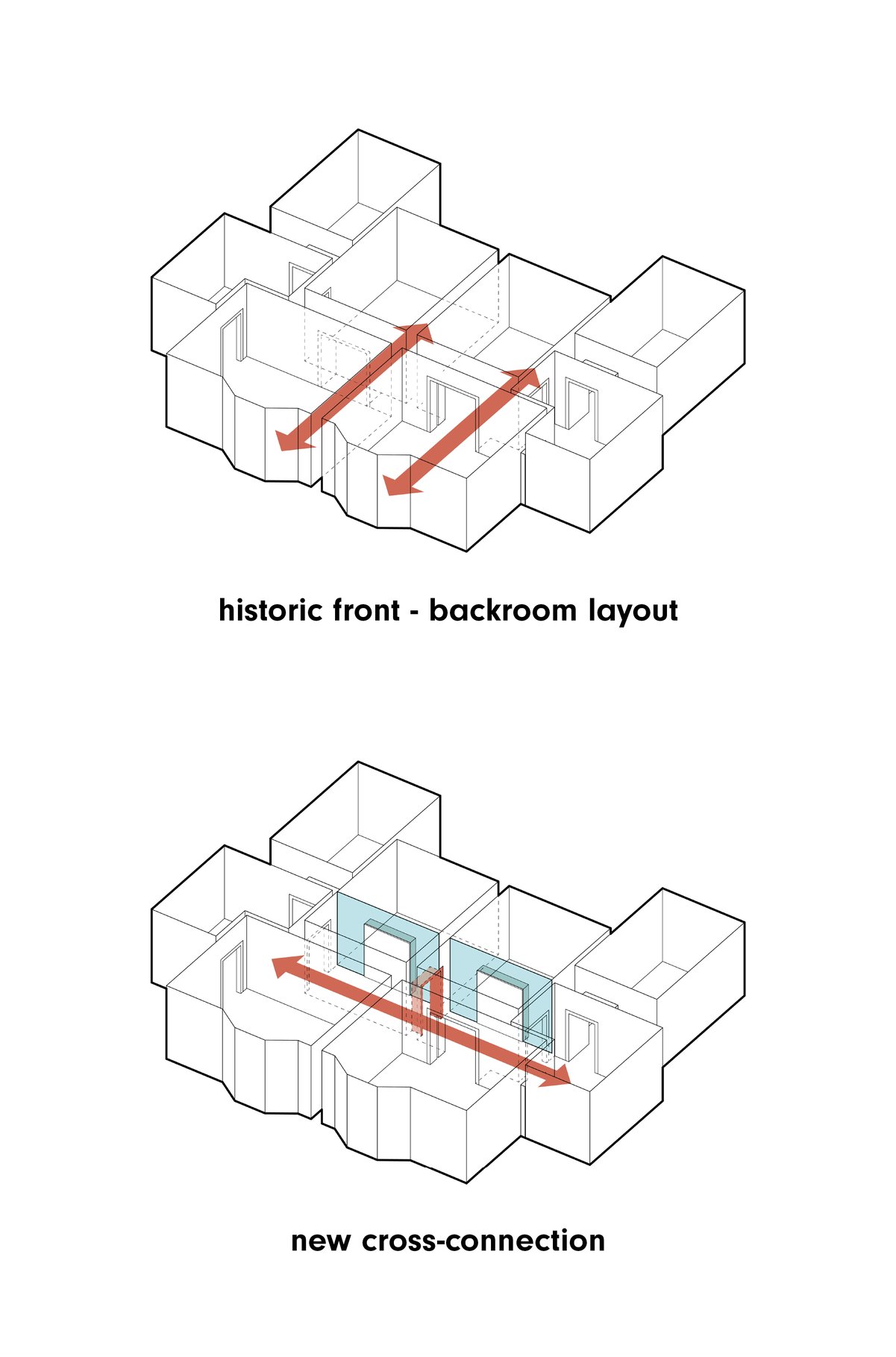 Project partners

De Geus bouw
Intos
Bureau vanderVorm
Kromwijk Elektro

Photography by Ruben Visser