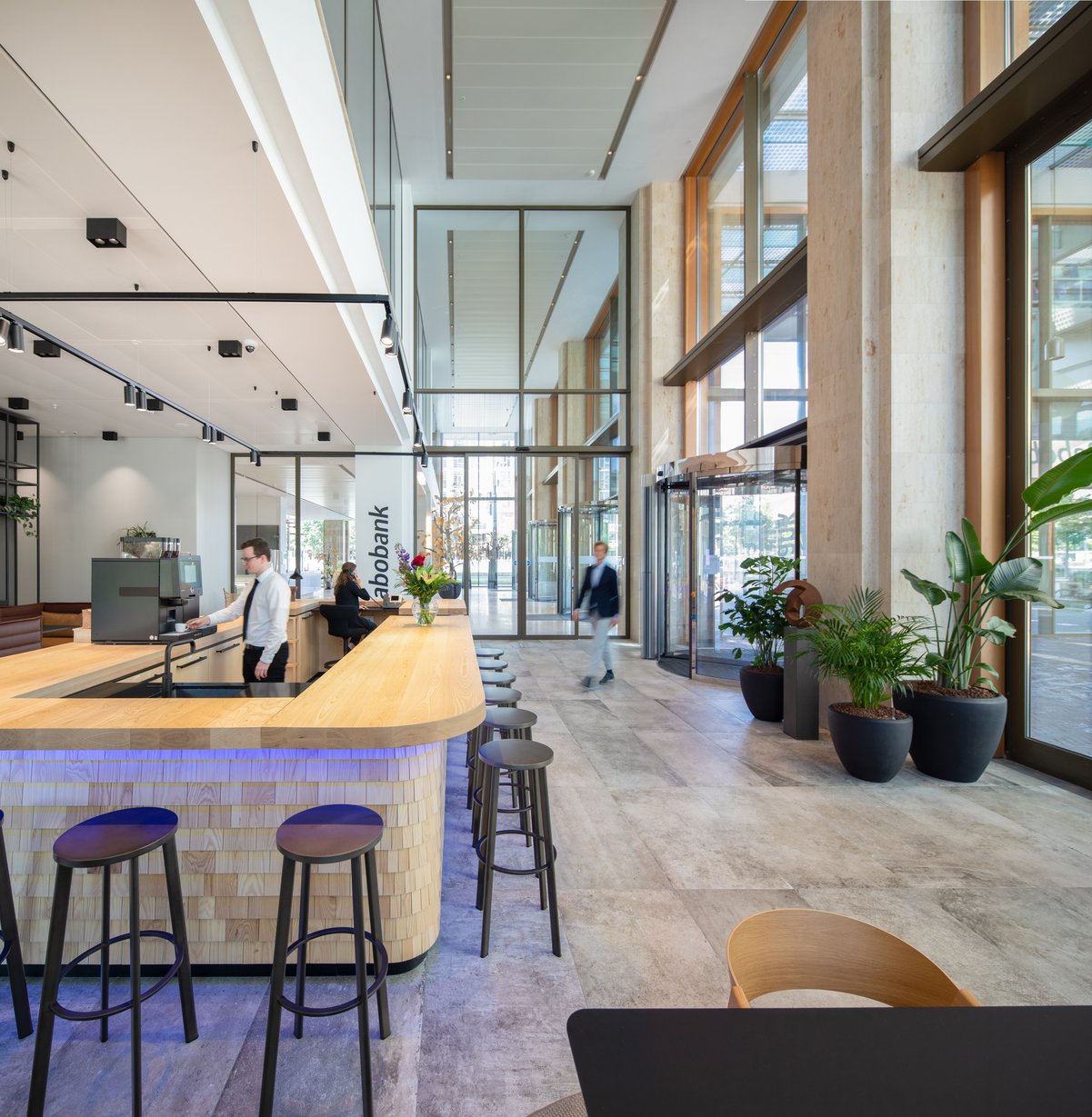 Rabobank regional headquarters in Rotterdam
The new office and client contact centre accommodates the financial services provider Rabobank with a generous location to meet with its local business clients.
To make this possible, they moved to an inspiring new location near Rotterdam Central Station, a building that meets the highest sustainablity standards and that is easy to reach. The green and welcoming meeting environment situated at the ground floor of FIRST Rotterdam reflects the slightly raw atmosphere of the city and radiates the collaborative nature of the bank.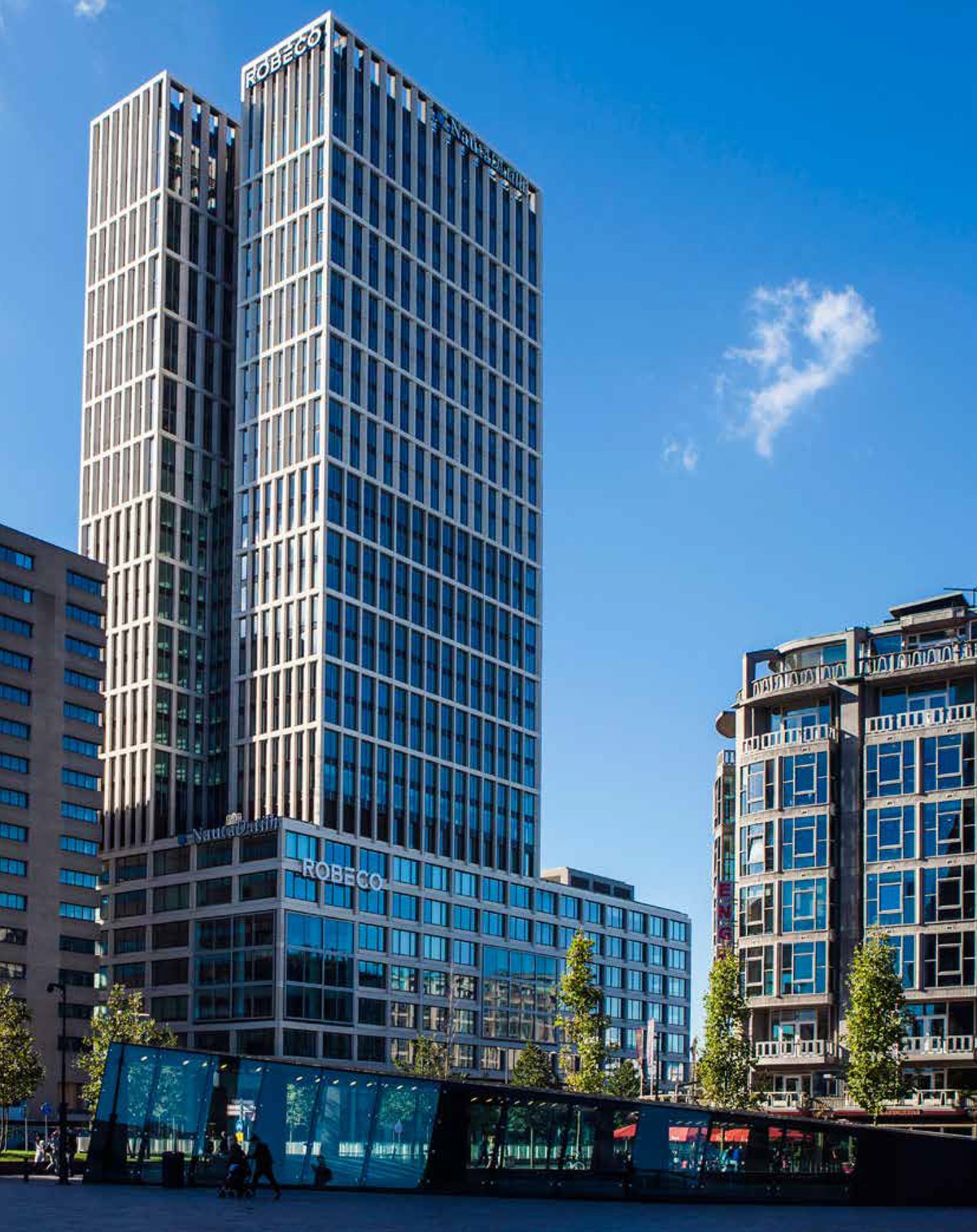 The compact regional head office is situated in the highrisel, offering an identity rich and comfortable workspace which is tailored to the wellbeing of the people working at Rabobank and has with amazing views on the city.
With the move of Rabobank HQ to FIRST, Rabobank joins NautaDutilh and Robeco as one of the largest tenants of the building which was design by Architekten Cie.