Set in the former harbour area and surrounded by both renovated warehouses and new skyscrapers, the Vertical City by O.M.A. has become a new landmark in Rotterdam. The trading company Nidera occupies the entire 5th floor in the massive building plinth.
| | |
| --- | --- |
| Client | Nidera |
| Location | Rotterdam |
| Square | 4.500 |
| Timeline | January 2015 - November 2015 |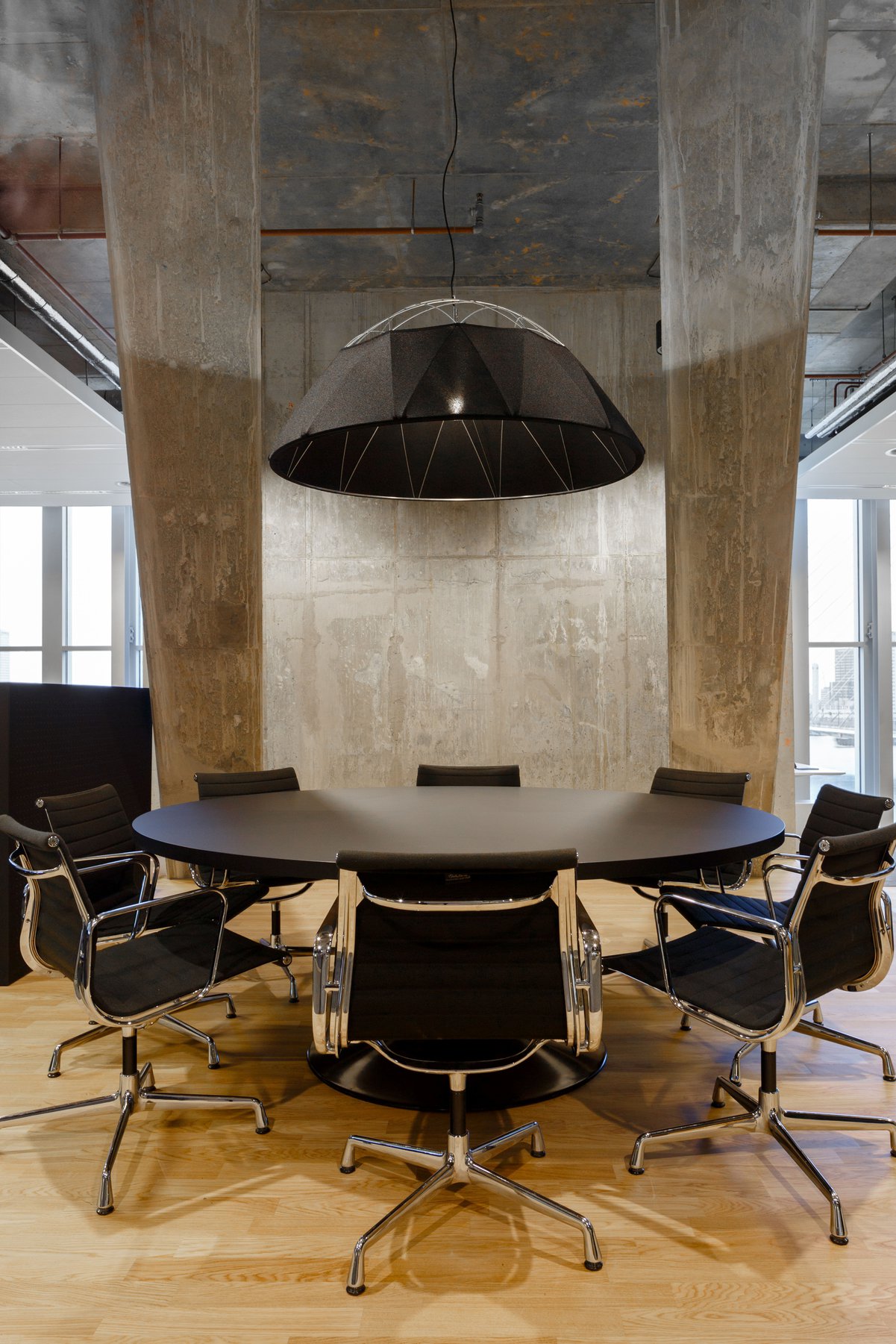 With the aim to stimulate informal meetings and collaboration, the designers at Fokkema & Partners were challenged to interconnect the offices despite the massive concrete cores with their elevators and shafts passing through to the upper building. Clever programming, lighting solutions and material use have made the interior areas into exciting spaces that are intensively used. The interior celebrates the scale and character of the building, but, above all, it identifies with the characteristics of the company, where 'bold' and 'corporate' meet.
The public atrium contains the restaurant with its elongated bar in the centre where the staff of different departments can work, meet and welcome guests. A special lighting solution has been introduced to express both the stamina of the agricultural business and the warmth of the restaurant. A cloud of 61 jute 'bag lamps' identifies with the characteristics of the old harbour dock location and lights up the heart of the office.
Photography by Horizon Photoworks.
A perfect merging of building and corporate identity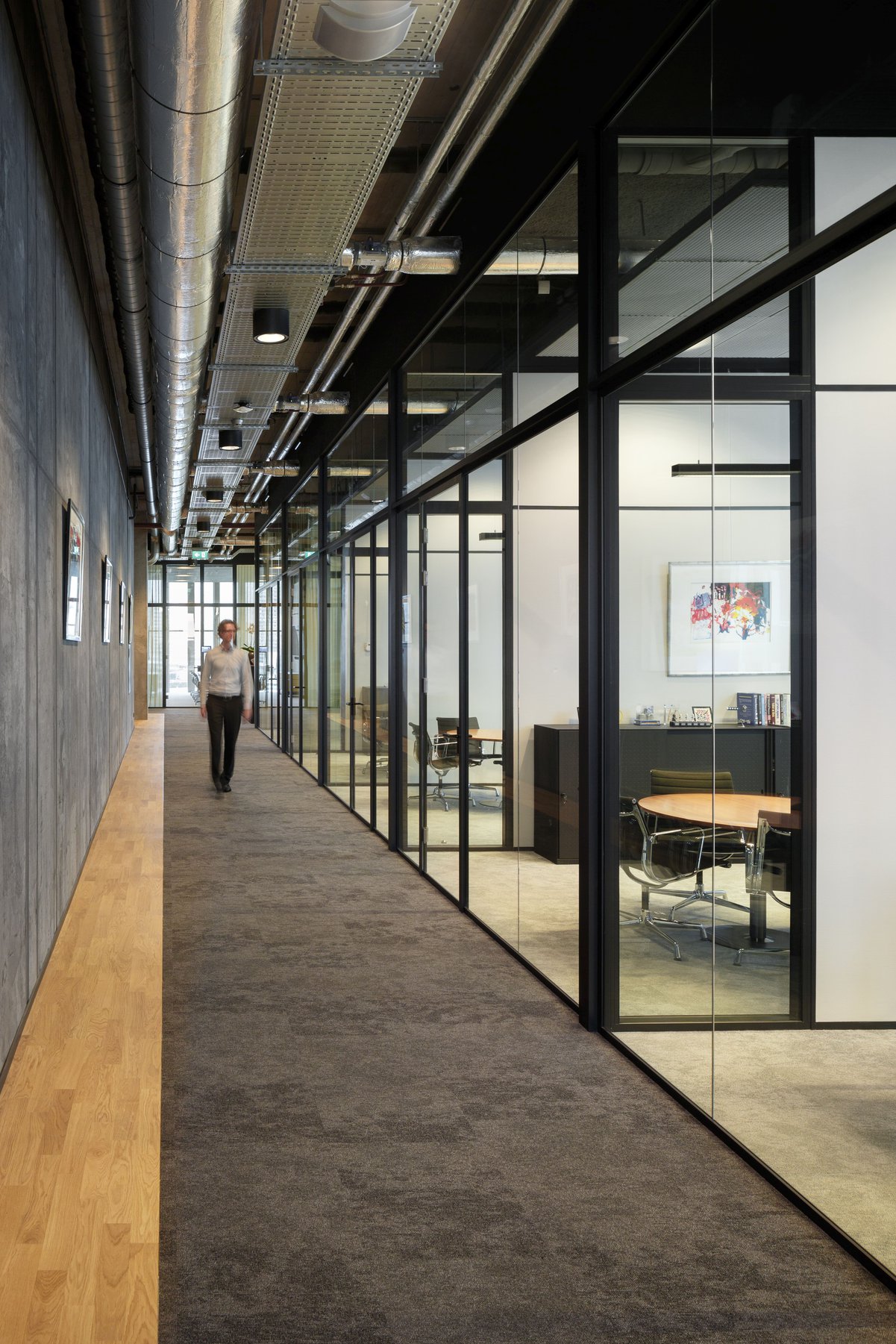 The design was awarded 'Winner' of the German Design Award. The design represents an identity rich yet pragmatic approach for the interior in an iconic building. Key to its success was found in tackling the challenges posed by the exceptionally large floorplate, filling in the spaces lacking natural light in between the vast building cores. Above the bar, a cloud of 'bag lamps' light up the space, a powerful reference to the company.
German Design Award Winner 2018