Designing the complete office environment for Deloitte and AKD in the Edge, a remarkable effort was made by Fokkema & Partners to make the interior of the new building with its grand atrium feel welcoming, comfortable, efficient and super sustainable. It now sets a benchmark in office design in terms of quality, sustainability and user comfort.
| | |
| --- | --- |
| Client | Deloitte, AKD and OVG |
| Location | Amsterdam |
| Square | 30.000 |
| Timeline | January 2011 - December 2014 |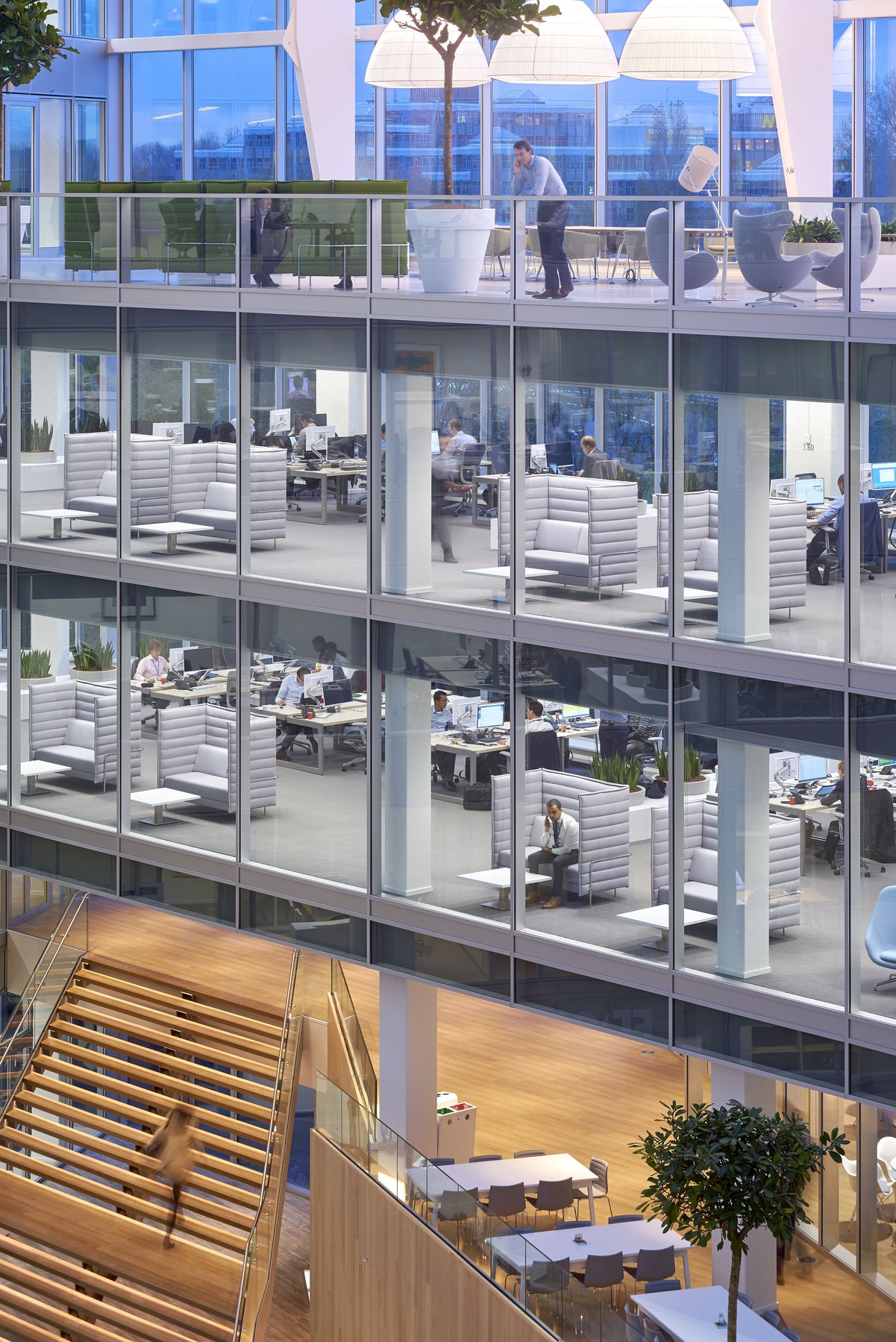 Work floors are laid out to provide abundant daylight to the work stations. The terraces in the atrium, each with a different function, provide the building with a human scale and make the atrium a fully equipped and usable space that stimulates communication. This is complemented with innovative smart technology, to regulate the climate and light over individual workspaces according to personal preferences.
The interior design had to support and strengthen the high sustainable goal set by the developer of the building. People are encouraged to be as flexible in choosing their workplace according to an activity based working concept as they have become in using their smart phones and other technology in their work. They are supported by innovative smart technology to find their free desks or their collegues. Technology also enables them to regulate the climate and light over individual workspaces according to personal preferences.
The striking atrium plays a vital role in the energy management of the building. On the terraced first floors in the atrium a coffee bar, shop, restaurant, fitness facilities and a conference centre are located or accessed. The atrium proves to be a preferred place to linger and meet guests.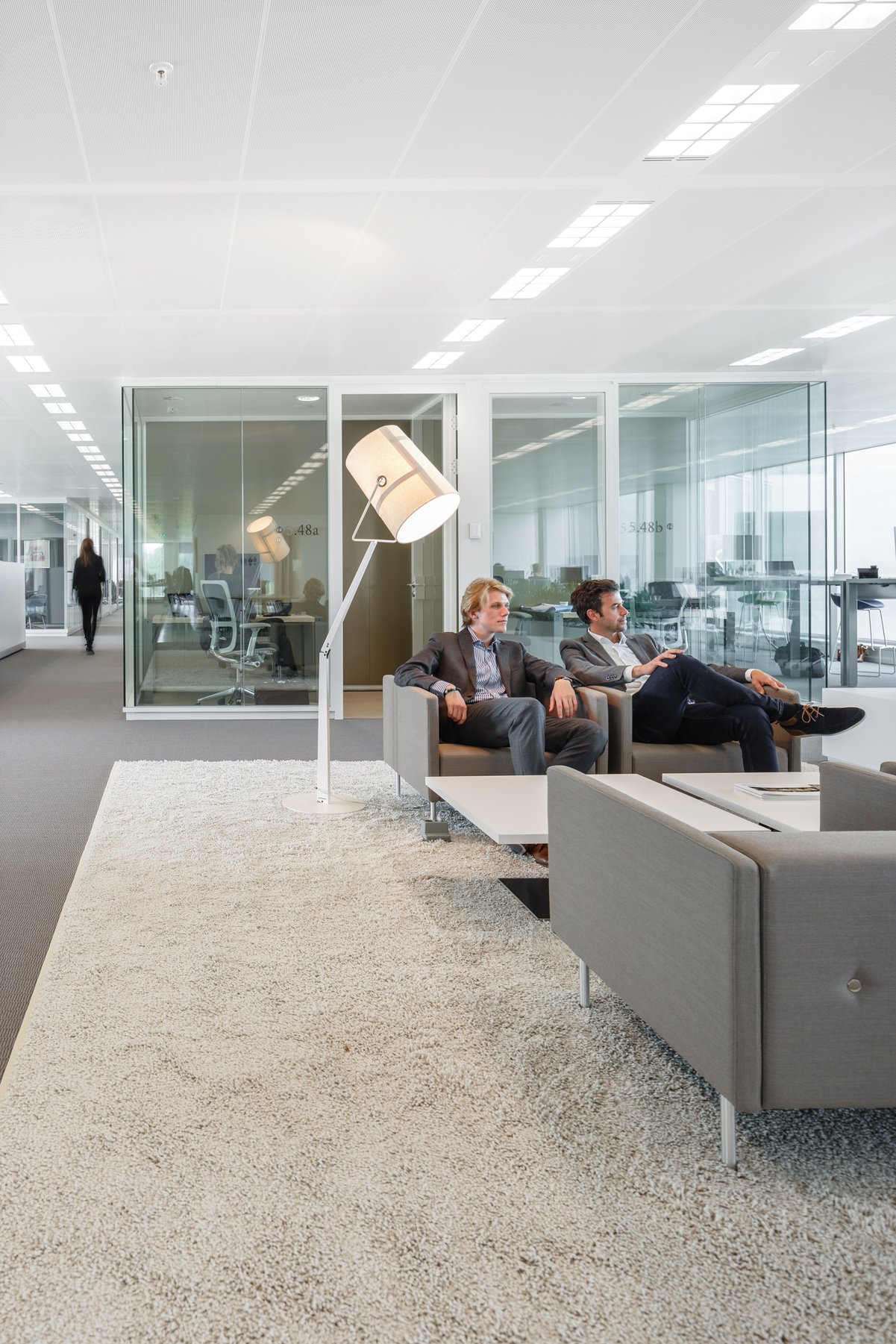 The interior of the Edge and its main tenants Deloitte and AKD was designed by Fokkema & Partners. Other tenants, among which Salesforce, Edelman and Henkel also selected Fokkema & Partners for their interior design. Within the same building envelope and sustainability standard the outcome of the design is completely unique each time to reflecting the ways of working and the identity of the companies.

The Edge building core & shell was designed by PLP Architecture from London and developed by OVG, working in close partnership with Deloitte and AKD. Together with Philips, innovations in connected lighting technologies were implemented. The multi-tenant office building achieved a BREEAM qualification of 'outstanding', with a score of 98,36 percent, making it the most sustainable office building worldwide recorded by the Building Research Establishment (BRE), the global assessor of sustainable buildings.
Photography Ronald Tilleman and Horizon Photoworks