With its relocation to the cleantech campus IPKW, global accountancy and advisory firm EY immersed its Arnhem office amid a forward thinking community, choosing a sustainable and inspiring work environment in a former factory building.
| | |
| --- | --- |
| Client | EY |
| Location | Arnhem |
| Square | 1.320 |
| Timeline | March 2018 - December 2018 |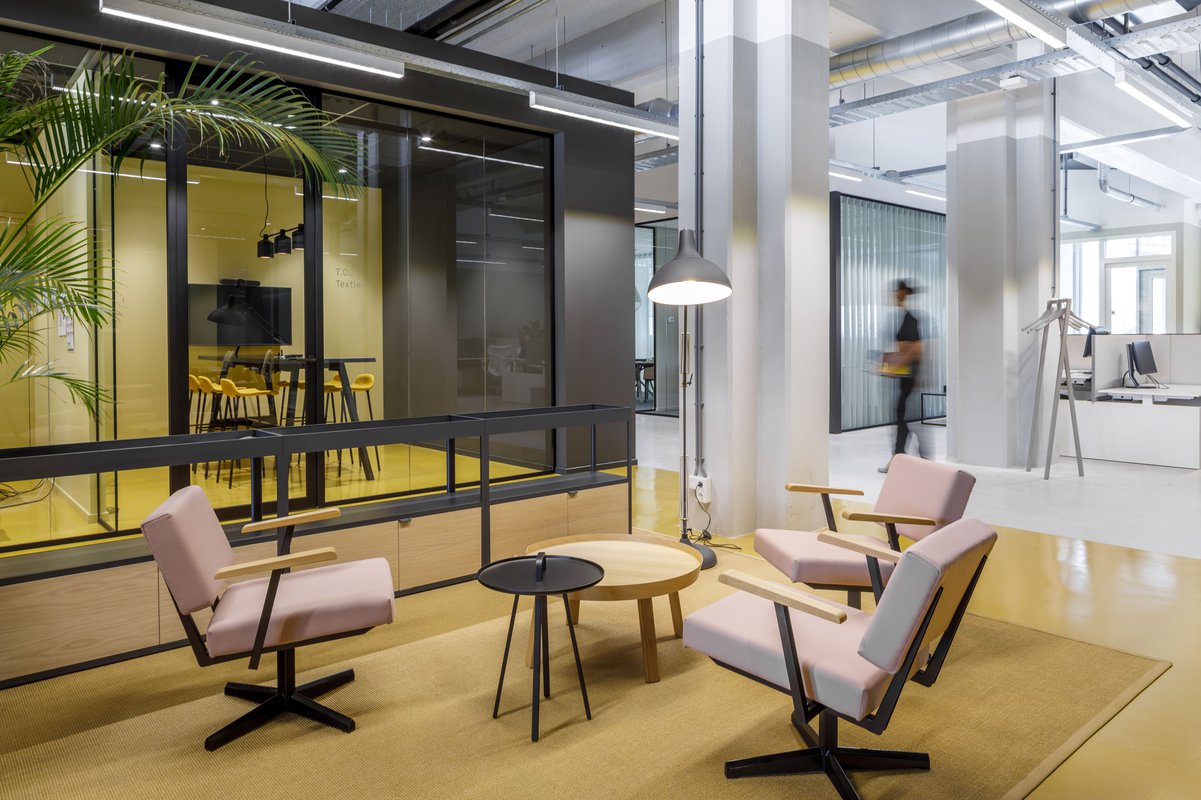 A subtle yet bold design by Fokkema & Partners structures the immense floorplate with massive concrete structure and ample ceiling height. This led to a bold, bright and green office space lay-out to stimulate collaboration.
The building originates from the 1940's and measures 30 meters from façade to façade, offering many options to integrate a variety of spatial experiences in the design. There is an abundance of daylight thanks to the ceiling height, which naturally contrasts with the intimacy of the floor interior. In close collaboration with ambitious end-users a dynamic and inspiring design was developed with abundant integration of planting, while making no compromises to represent the professional nature of the company.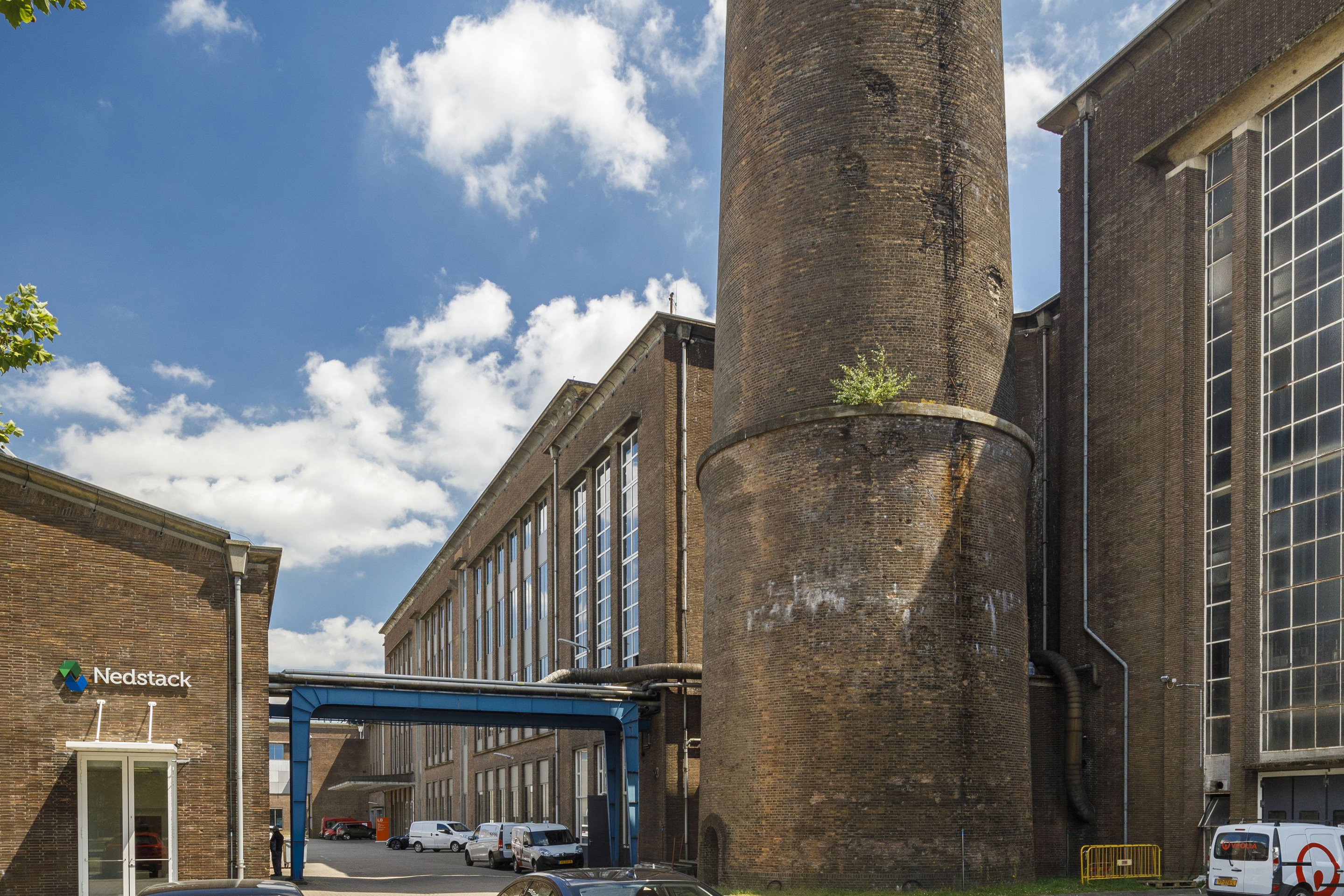 Focus point for the design has been sustainability and circularity.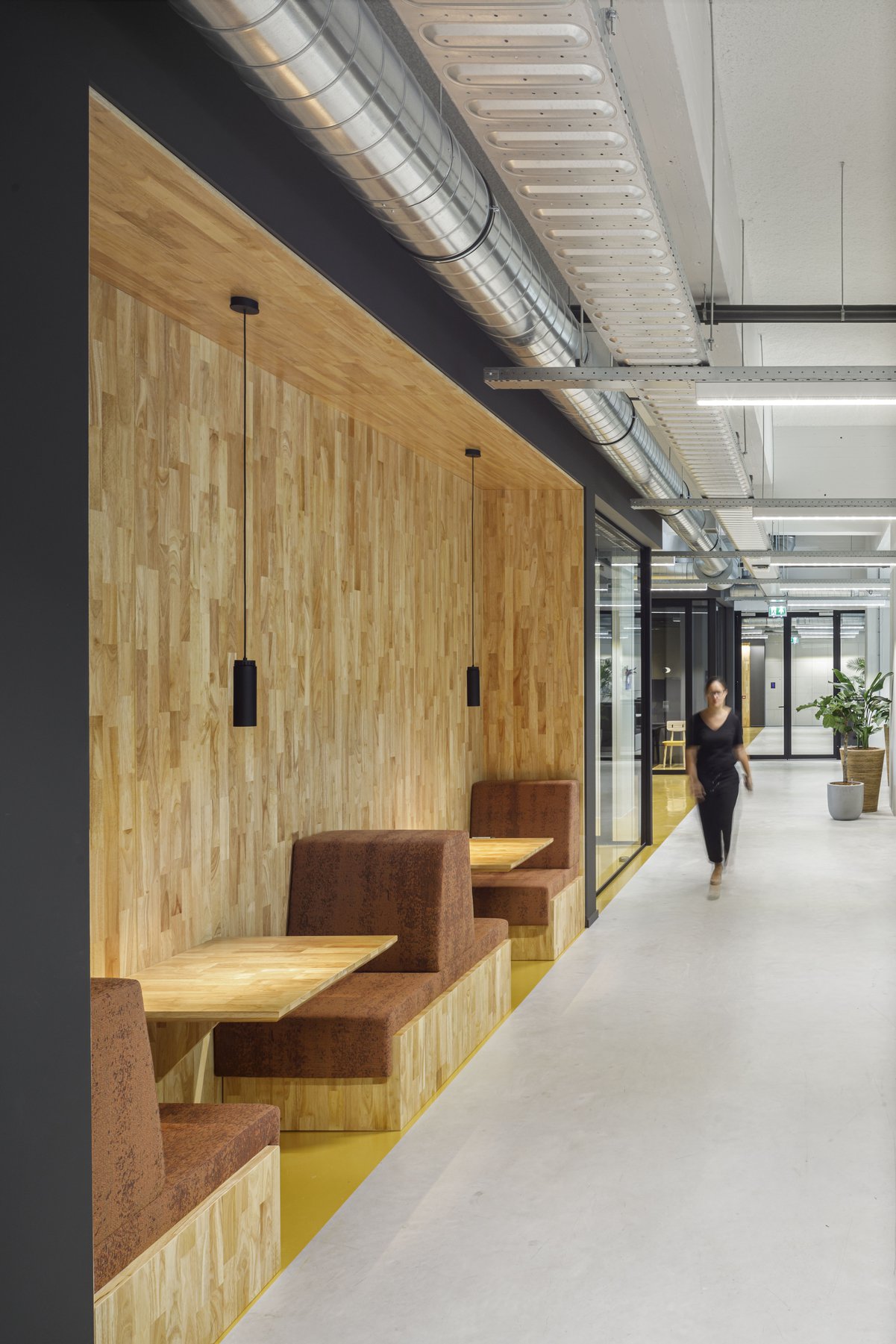 The vast open space has been divided into three zones. Installation, lighting and materialization concepts are designed to accommodate comfortable working conditions in each zone. A vibrant reception and meeting hub welcomes visitors and employees with an outspoken yellow and black colour scheme. To benefit from direct daylight entry, workplaces are situated along the facades and materialised in light natural tones. Concentration spaces and conference rooms are situated at the intimate centre of the floor, with a warm, more subdued atmosphere.
Focus point for the design has been sustainability and circularity. Existing furniture from the old office has been upcycled, some elements of the old factories are reused and new furniture is either made by designers based on the IPKW campus or acquired from brands in the region. The dynamic workplace and colour schemes align with the Global EY@work concept and at the same time offers an exciting interpretation of the concept to local conditions and opportunities.
Photography by Bram Vreugdenhil.