The interior of the FrieslandCampina Innovation Centre transparently connects the different fields of research that are brought together at the University Campus in Wageningen. On each level, a joint strive for the optimal solution has led to innovative solutions that support relevant processes in an optimal way, from layout to work procedures up to the finishing of a laboratory table.
| | |
| --- | --- |
| Client | FrieslandCampina |
| Location | Wageningen |
| Square | 19.785 |
| Timeline | January 2010 - August 2013 |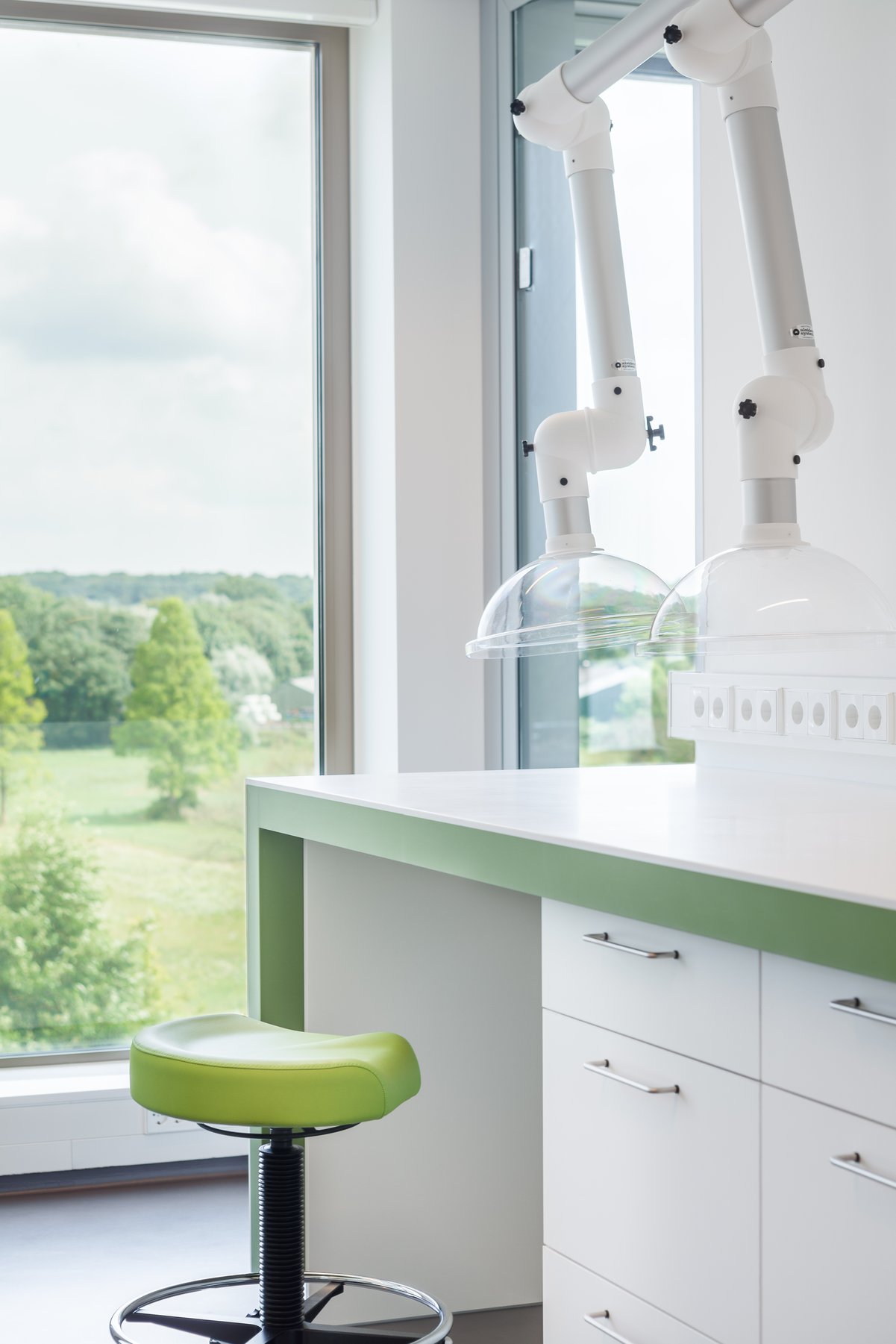 The building unites three main functions: a large pilot plant, offices and laboratories. They are connected by transparent walkways and an atrium. A main axis provides views on the characteristic elements of the Innovation Centre such as the pilot plant, the atrium and the University campus. As high-tech equipment could lead to a technical environment, the interior design has come to provide a warm and personal base. It is expressive yet modest, tranquil yet colourful. The design does not dominate and functionality is always the main objective.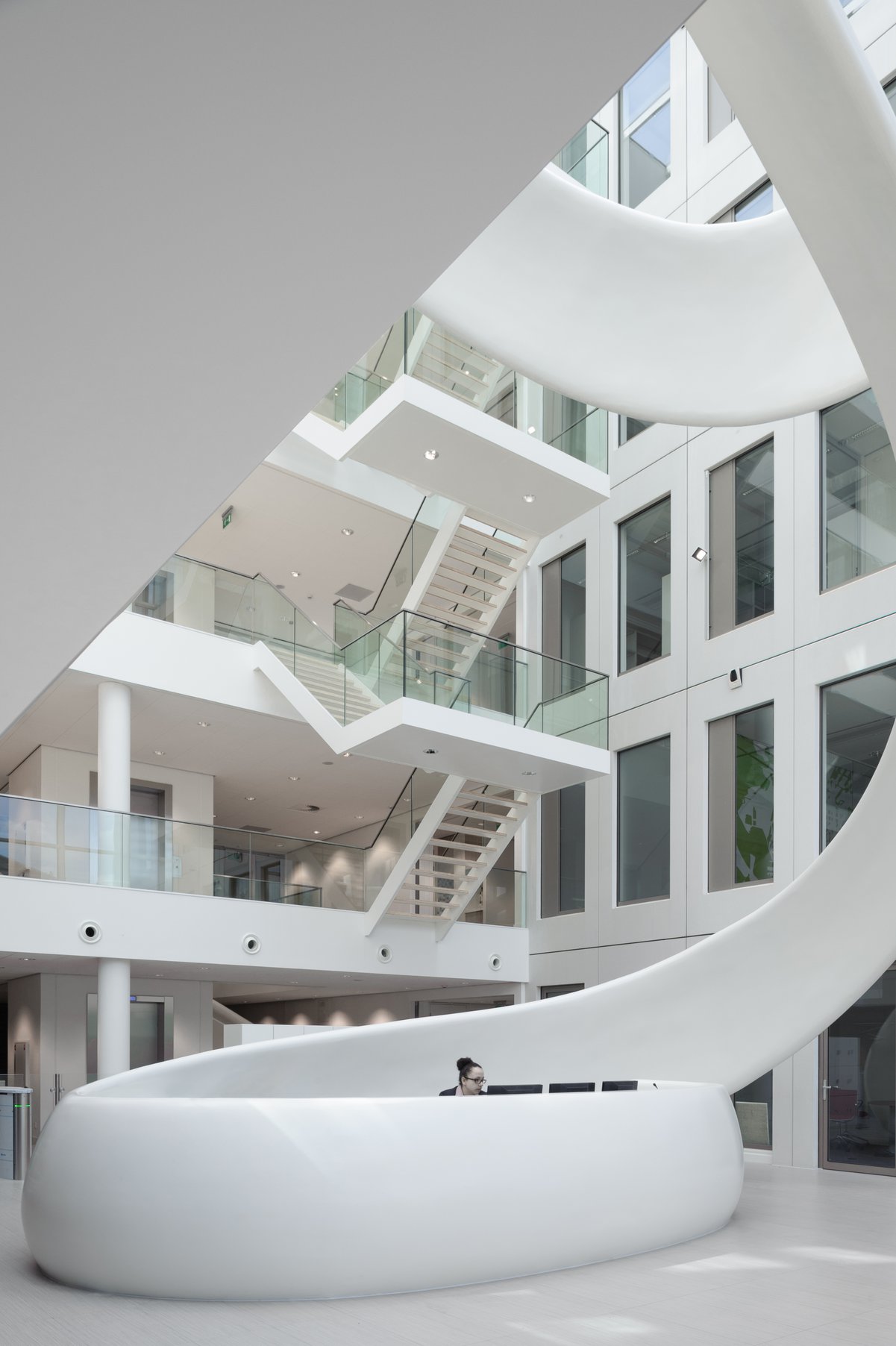 An exception to this rule can be found in the atrium. A white fluid shape originates in the reception desk and swirls itself three stories up into the air. It then descends towards the Experience Centre on the first floor and ultimately flows into a stair that leads it back to the ground floor. The Milk Splash not only represents the innovative strength of FrieslandCampina, it also portrays the fascination for milk shared by all researchers.