Upfield moves into new international headquarters in the Valley in Amsterdam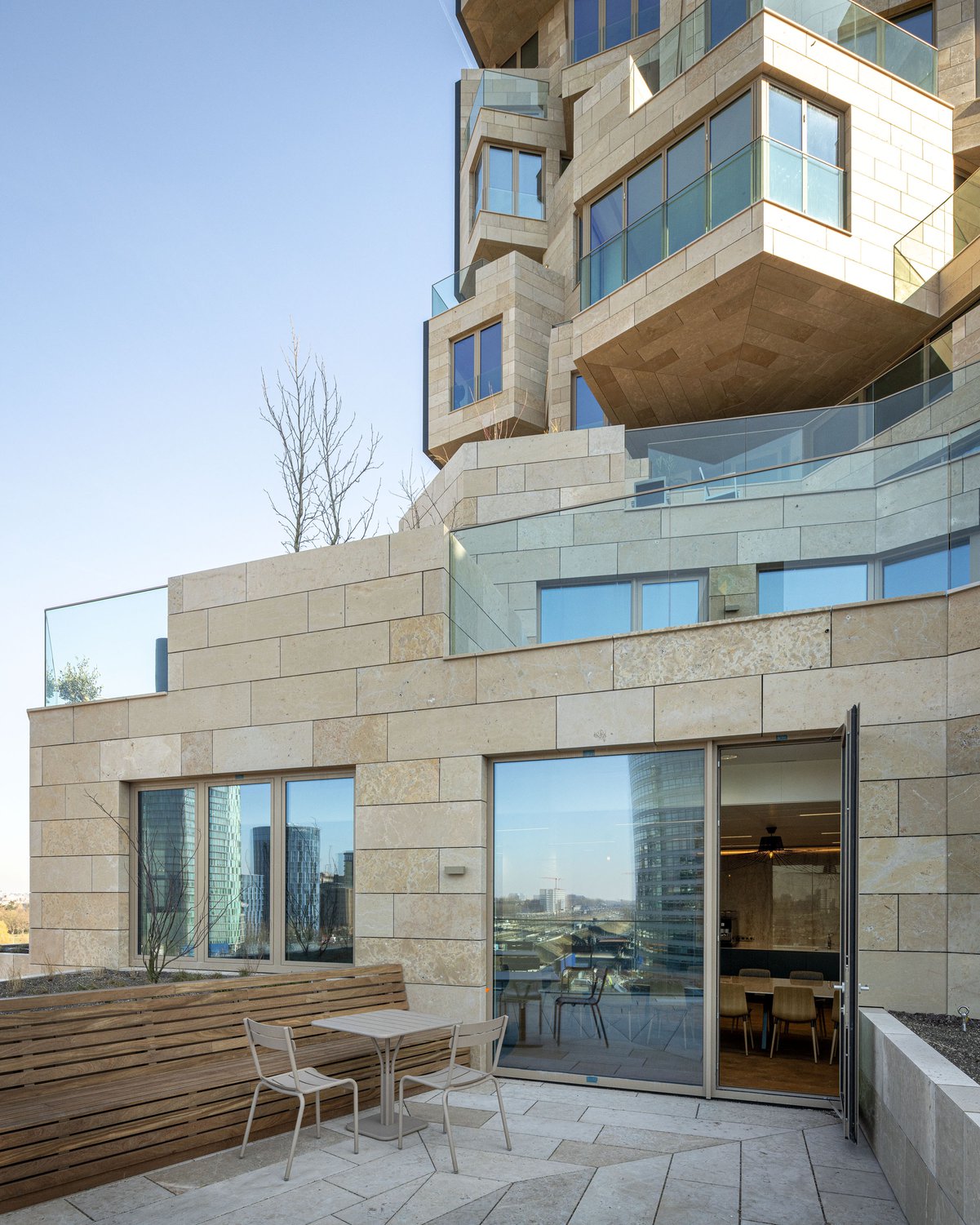 This week, Upfield moved in to their new international headquarters in the green and mix-use complex 'Valley' in Amsterdam. Upfield is an authority in plant-based foods and the leading producer of plant-based spreads and cheeses globally. With the move, Upfield merges the former international headquarters and the office for Upfield Netherlands into one. The interior design by Fokkema & Partners offers a modern and sustainable environment that reflects Upfield's mission for a better plant-based future.
Creativity and ratio in perfect balance
The starting point for the interior design for Upfield was to connect people in a natural and dynamic way: a connected office. The entrance with a so-called Community Table, the barception, the first vegan restaurant of the Netherlands and open collaboration spaces, are scattered around new open stairs which were added to connect all floors. All of these dynamic spaces are located on the green Valley-side, to enhance the feeling of adventure. Work zones and formal meeting rooms are positioned on the linear corporate façade, for maximum daylight and comfort to work: creativity and ratio in perfect balance.
Besides the Upfield HQ, Fokkema & Partners also designed the interiors for IK Partners and Ysquare in the Valley. We look forward to sharing more content on the projects soon!