The new office- and conference building that was designed to house the European Medicines Agency (EMA) has been delivered according to schedule.
Construction-Combination EMA, a collaboration between Dura Vermeer and Heijmans realised and delivered the new premises for EMA in Amsterdam within the hard deadline that was set for the project. On Friday the 15th of November, the Government Real Estate Agency has officially accepted the new building and interior of the build-combination EMA, responsible for the design, build and maintenance of the new EMA accommodation.  
Dura Vermeer, Heijmans and their partners MVSA Architects, OKRA Landschapsarchitecten, Fokkema & Partners Architecten, DGMR, DWA, SDR Elektrotechniek, Van Dorp, Van Rossum Raadgevende Ingenieurs are proud of this accomplishment, unprecedented in the Netherlands.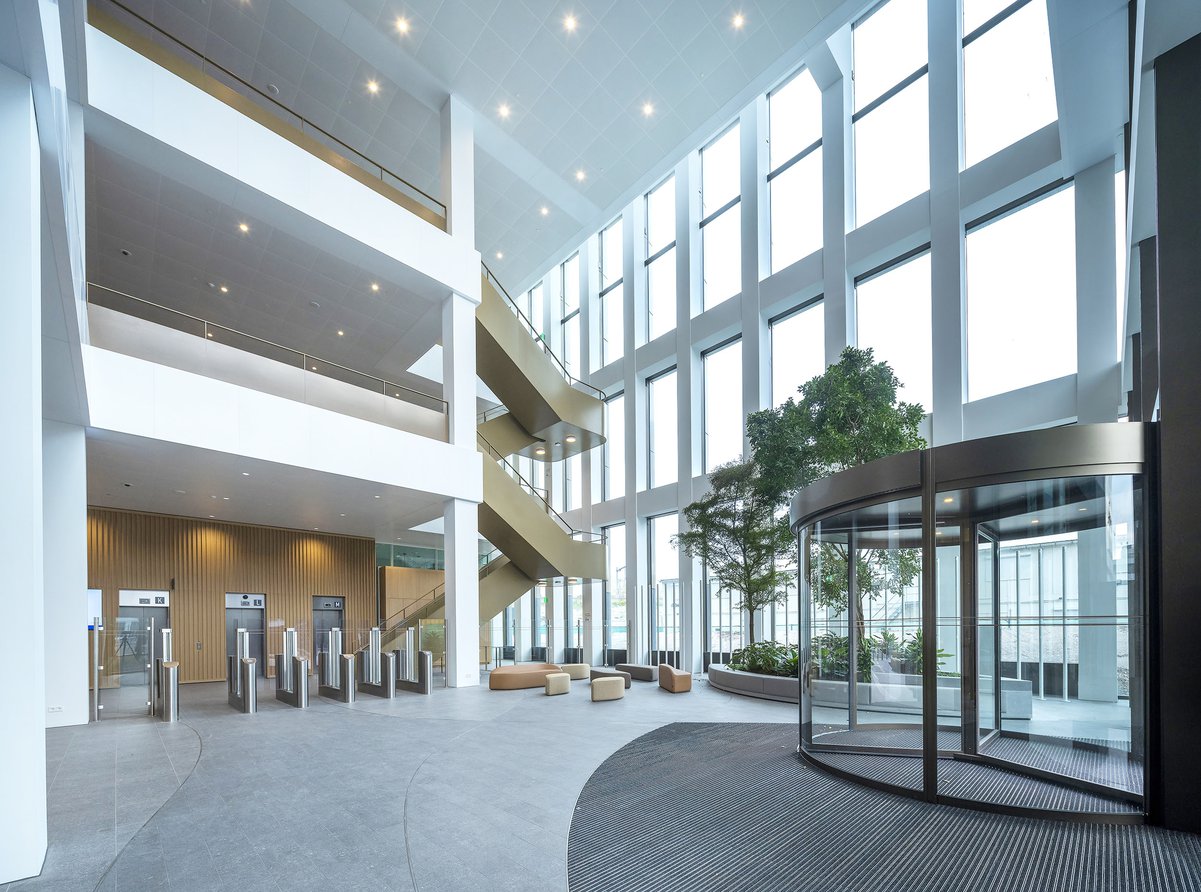 Speed, complexity, co-creation and quality
In a process characterised by complexity and speed, Fokkema & Partners Architects was able to incorporate a high degree of co-creation with EMA in the elaboration and materialisation of the complete interior. Thanks to the strong focus on the common result all building partners collaborated with an incredible sense of team spirit to achieve the utmost for the future occupants. By setting out to visualise all of the building interior in 3D from the start of the tender, Fokkema & Partners made the design options apparent to the representatives of EMA, allowing for their input. Based on experience in high-end interior and workplace design the team were timely able to include the optimisations in the building core & shell to ensure a natural orientation, future flexibility, and a straightforward layout of the workplace- and conference concepts for EMA. The careful materialisation, orientation and acoustic planning with regard to user wellbeing all contribute to the total experience of the interior as a warm and professional environment, representative to the stature of EMA as an important international institute.
Click here for more images on the project page.