Cradle to Cradle Café 'digits & data: essential for circularity?
During the latest Cradle to Cradle Café, we considered the measurability of innovations in the field of sustainability. Also questioning how we gain experience in putting circular innovations into practice.
Our colleague Dirk Zwaan shared his 'Reuse, Reduce & Recycle' journey for the Nationale Nederlanden project. This was a circular renovation of 36,000 m2 Delftse Poort (Rotterdam) and Haagse Poort (The Hague), with a focus on the experience of monitoring and defining the joint ambition.

Cradle to Cradle Café was given at the High Tech Campus in Eindhoven, during the Dutch Design Week, with the following speakers: Marieke van Beurden (Workplace Vitality Hub), Dirk Zwaan (Fokkema & Partners) and Michiel Raaphorst (V8 architects).
Here you can watch the entire lecture, and read Dirk Zwaan's PowerPoint.
Dirk: "As a team, we made the renovation project measurable and verifiable. By calculating the 'environmental value' of all the materials, you can determine their real impact.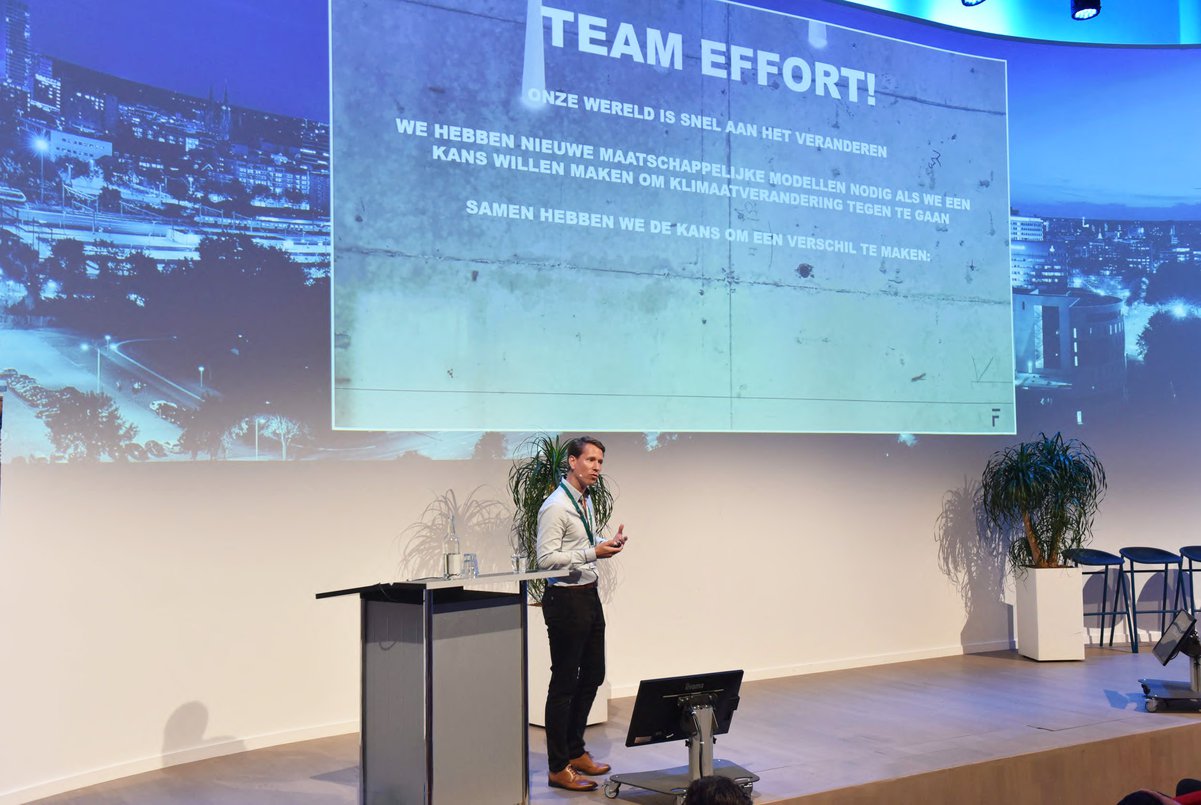 A circular renovation of 36,000 m2,
The ambitions for the renovation were:
- 100% circular
- 0% waste
- The lowest possible MKI (environmental cost indicator)
- WELL platinum certificate (https://www.wellcertified.com)

Dirk: "It was an enormous learning experience and its surprising! Sometimes values contradict each other, for example, a recycled material may score well on EQI value (circularity), but when processed it can emit emissions that do not meet the WELL criteria, which are important for the end user. Perhaps most importantly, the 'data' enabled us to collaborate in a circular way. For instance, by using 'harvest maps' - of all material flows in the project - the various executing parties were able to reuse each other's materials. Zero waste was the result."