On the 8th floor of the extraordinary Esentai Tower in Almaty, Kazakhstan a new and internationally oriented co-working concept was introduced. Level 8 offices are driven by the goal to accommodate and connect a variety of new users on the lookout for a contemporary office concept. The concept is exceptionally flexible, providing its participants any option from renting a longer term private office space to a single workstation for a day.
| | |
| --- | --- |
| Client | Capital Partners |
| Location | Almaty (Kazakhstan) |
| Square | 1.600 |
| Timeline | November 2017 - October 2018 |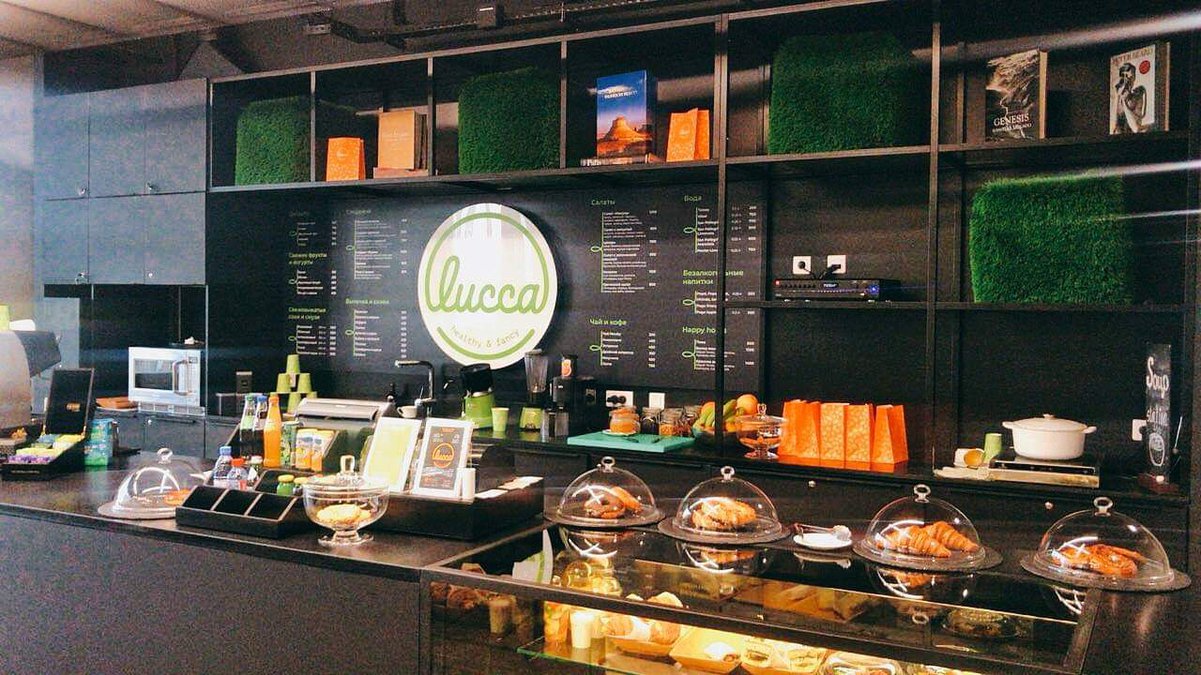 The co-working concept was shaped in collaboration with Fokkema & Partners with focus on building a community between (international) firms with a base in Almaty as well as attracting independent workers and creatives: an environment where cross-pollination across industries and sectors takes place. The design incorporates many shared facilities such as a working cafe, reception, meeting rooms, phone booths and even relaxation pods. The mixed-use Esentai Tower (SOM Architects, 2008) provides a spectacular location for the co-working space, with far reaching views on the amazing surrounding landscape.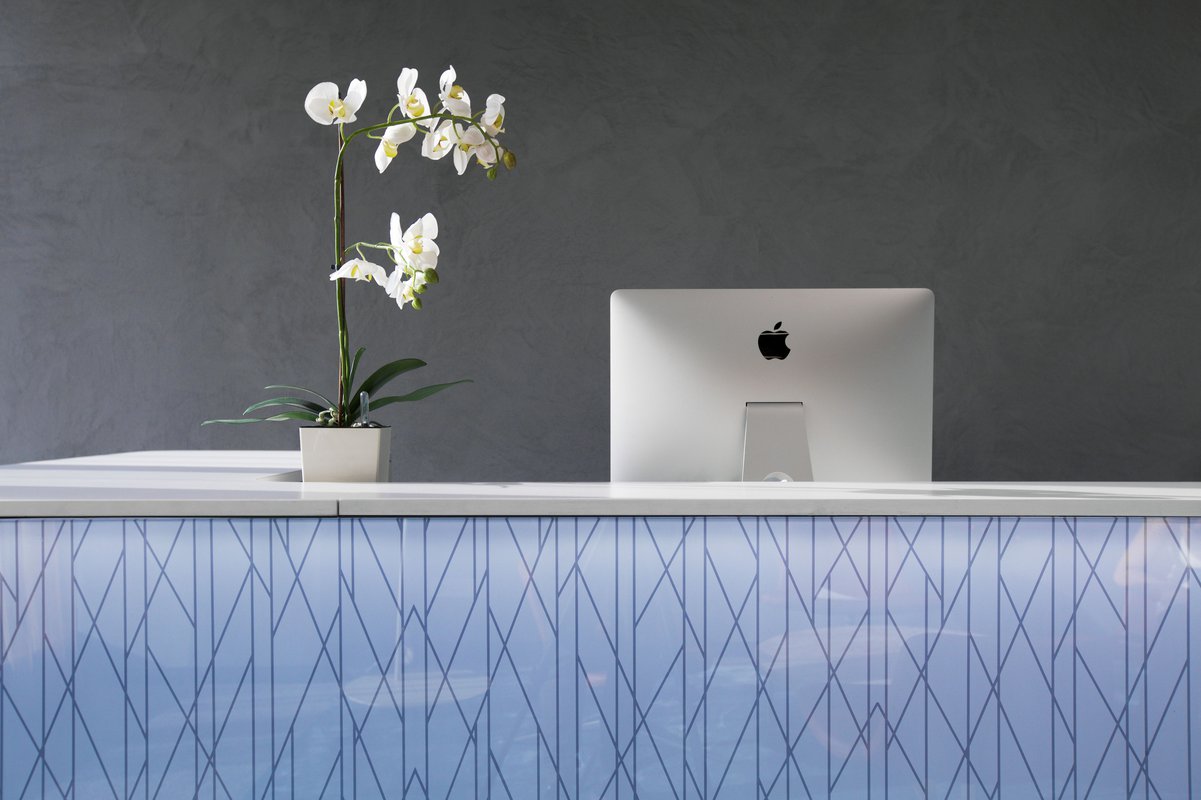 Level 8 Offices obtained a slightly raw look with stretch steel ceilings and contrasting color schemes. While the nature of our work may have become increasingly more place-and-time independent, in our opinion, the identity of a workplace should never become generic. Refined details such as the custom graphic patterns, the color scheme, lighting and artworks tie the design to this location. Level 8 provides a variety of representative spaces and perfect catering to host events. The combination of the wall finishes and graphic wayfinding even proves an excellent backdrop for making exclusive portraits. Level 8 has become a strong brand!