The new office for an international toy manufacturer in London embraces the diversity of the organization. The design of this new HUB should move towards an office culture that allows employees from very different parts of the organization to learn from each other. The approach encourages to think and act more holistically - ultimately making better decisions.
| | |
| --- | --- |
| Client | LEGO |
| Location | London (UK) |
| Square | 2.500 |
| Timeline | December 2013 - January 2015 |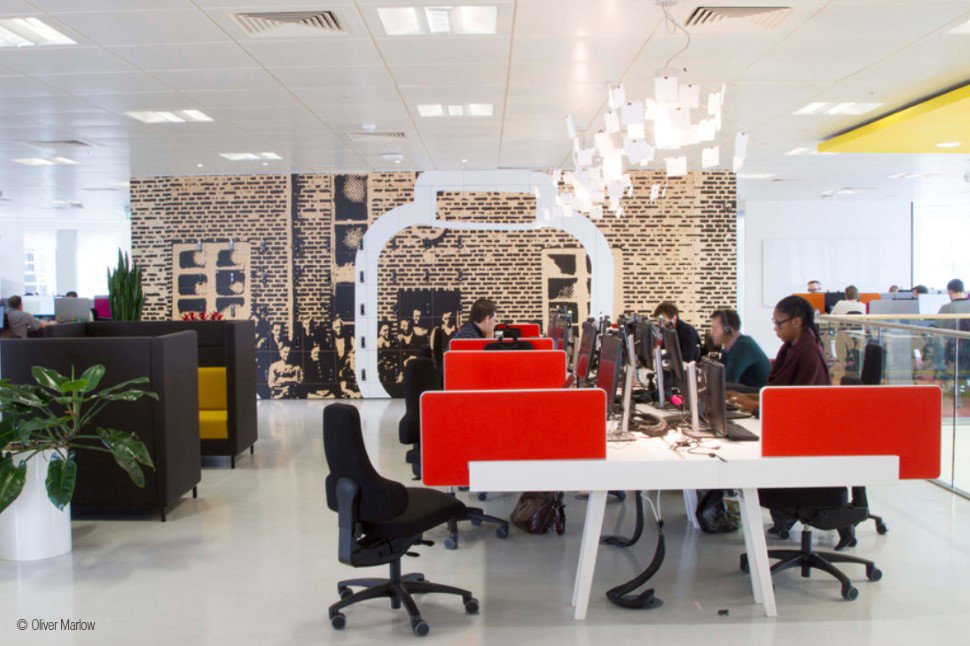 The design was developed in close collaboration with Veldhoen Company, in charge of the development of the innovative workplace concepts, known as Activity Based Working. To encourage collaboration and chance encounters, three different vertical connections were introduced. To emphasize these connections all connecting elements have been colored yellow, in a way that is a trademark of this brand. This includes the floor finishing and the entire ceiling.

On the building core a graphic of a mini figure, stretching over four floors, clearly points out on what level you are. The toy building bricks are used as a design element in different scales, ranging from an entrance gate in from bricks in the original size to the huge silhouette of a mini figure and the design of the staircases which are oversized toy bricks stacked on top of each other.