IK Partners is a private equity firm based in Amsterdam. The Valley turned out to be the perfect location for IK for continuous growth and a flawless fit with the dynamic, characteristic and natural look they had in mind.
| | |
| --- | --- |
| Cliënt | iK Investment Partners |
| Location | The Valley - Amsterdam |
| Square | 1.050 |
| Timeline | August 2020 - November 2021 |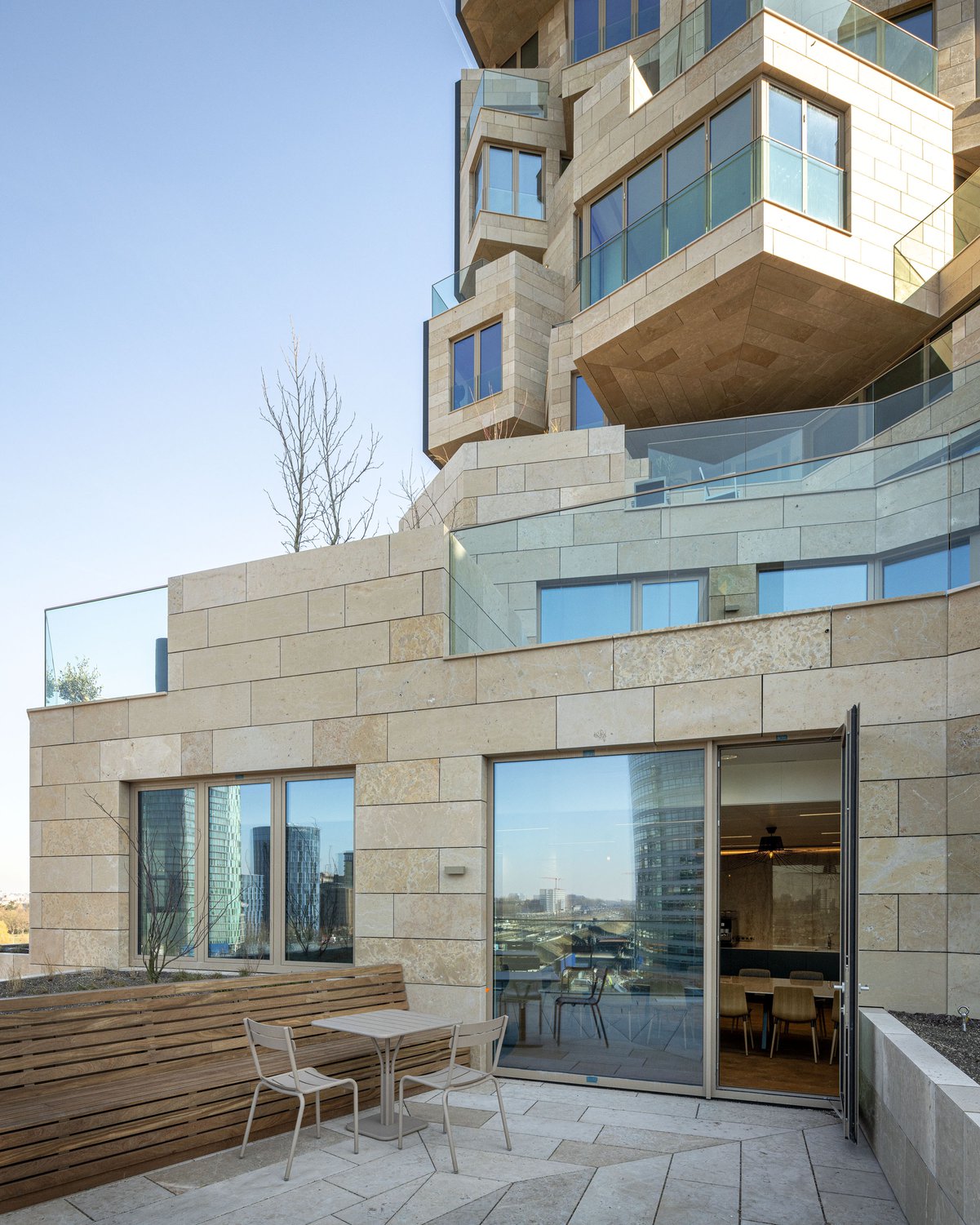 The interior is a seamless fit with the sculptural building
The building " the Valley" has two faces, a formal corporate side and a free, almost rural side which is characterised by a landscape of stone terraces, bay windows and balconies, overgrown with dense planting. The interior of IK emphasizes both of these faces.
The natural play of light, dark, transparency and texture, so tangible in the exterior of the building, are effortlessly carried through into the interior. Round and smooth lines are used to emphasise nature and the dynamics of IK. Large planters inside are cleverly positioned mimicking the green terraces on the natural side of the Valley.
We created a spacious and sophisticated workplace with high-quality materials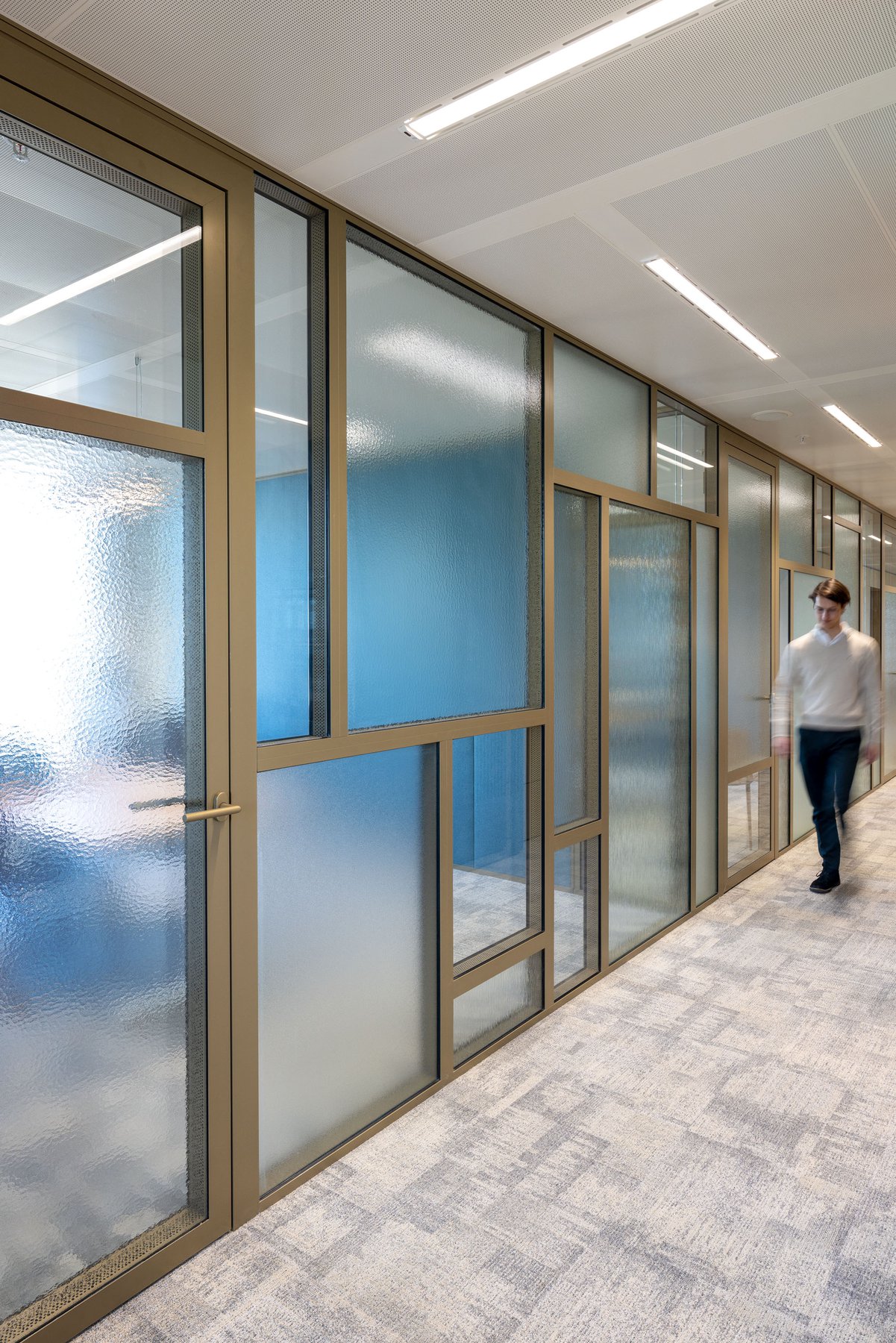 Special design feature is the biophilic ''Mondriaan'' wall of figure glass
In an office where demands on privacy were high, a special "Mondriaan wall" was created in which various transparencies offer privacy to the offices and meeting rooms behind it. At the same time, the different treatments of the glass play with the transmission of light creating a special shadow play as in a natural environment.
"Everything is tailor-made and well thought of: the natural flow from space to space and meets the demand for a dynamic and natural work environment."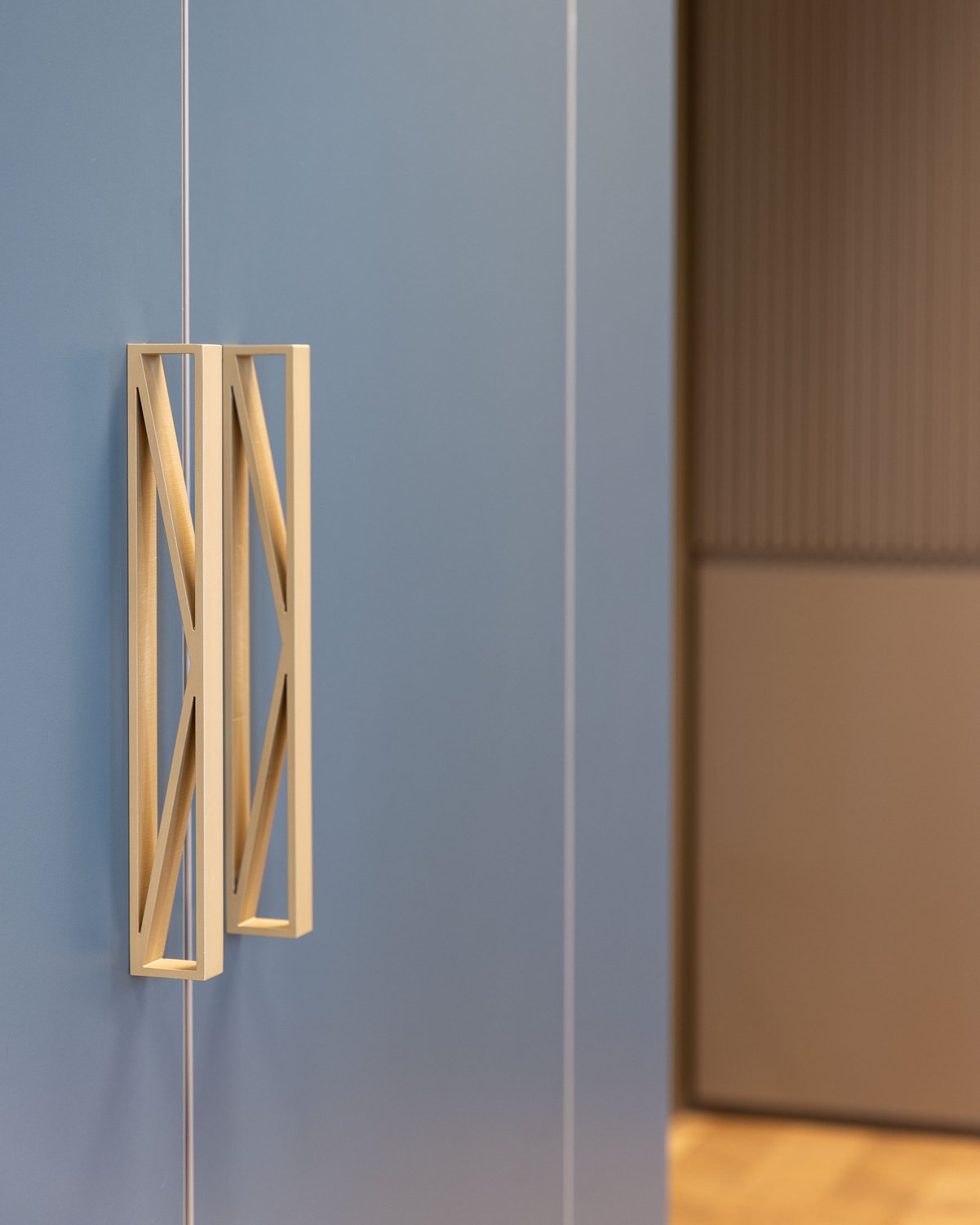 Details matter
Even in the detailing of the interior, attention is paid to the haptic, the play of patterns and to light. The sophisticated interplay of LED lines integrated into cabinetry along with specially designed cabinet handles in the shape of the company logo give a real feel of luxury. The rounded corners of walls, ceiling, floor and joinery are integrally designed and provide for a natural flow from space to space. Combined with the figure glass walls and the use of various natural colour hues, this interior became a very luxurious, biophilic, comfortable and playful workplace.
Photography: Lucas van der Wee