Fokkema & Partners designed the new headquarters and lab facilities of an international pharmaceutical company, to be established in Germany. This new building in a historic city centre extends to include part of a cloister building from 1651, which will be transformed into a restaurant, library and meeting centre.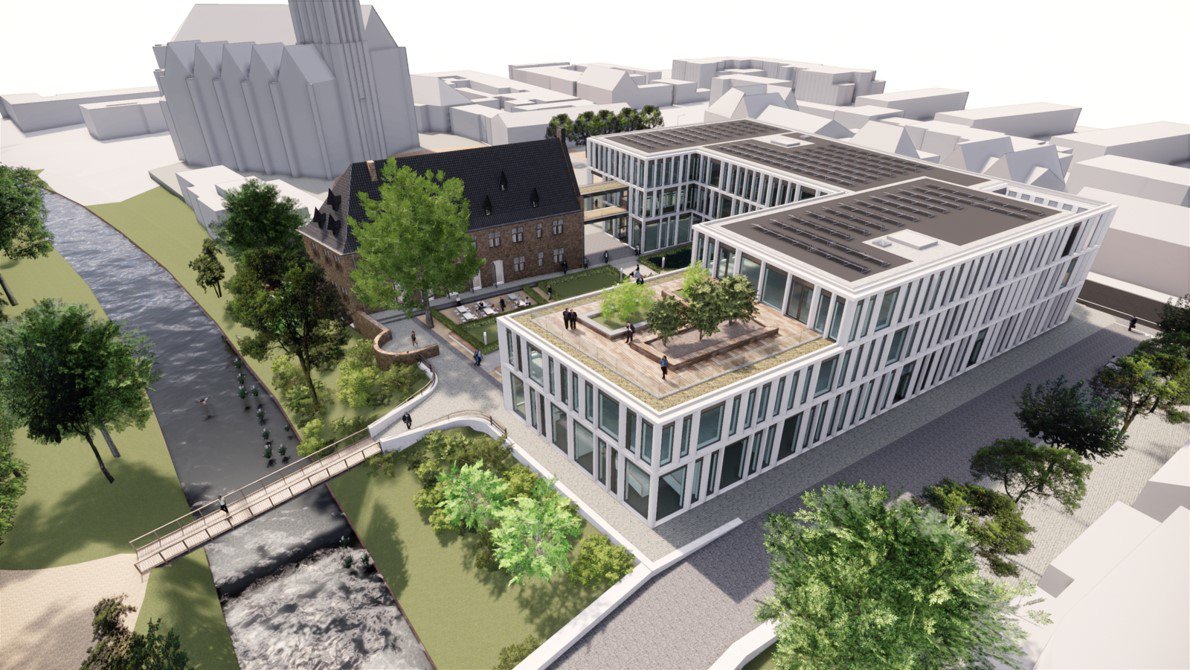 The concept for the building is based on the typology of a cloister, a reference to the historic site. The U-shape ensemble of the new building encloses a new, modern, cloister garden. On one side confined by the river Niers, it connects a public route from the city centre towards the adjacent park.

The three story high new building houses the laboratories and office floors and connects via an air bridge to the historic building, in which the restaurant and meeting facilities are located. On the front court side, the welcoming entrance hall is located behind a recessed façade, defined by a double height colonnade.
The strong interweaving of the building, its interior and the surrounding urban setting is a primary target. The architectural design is modern, flexible and spacious with the use of robust, durable and timeless materials. The façade, consisting of prefab concrete elements, expresses a strong tectonic and has a great sense of transparency and openness. Our overall strategy is to create a sustainable project with a great sense of detail on each level of design.

The project is currently on hold.