EDGE inspired us to develop p-ART-ition, introducing art and acoustic measures to accompany a safe return to the office.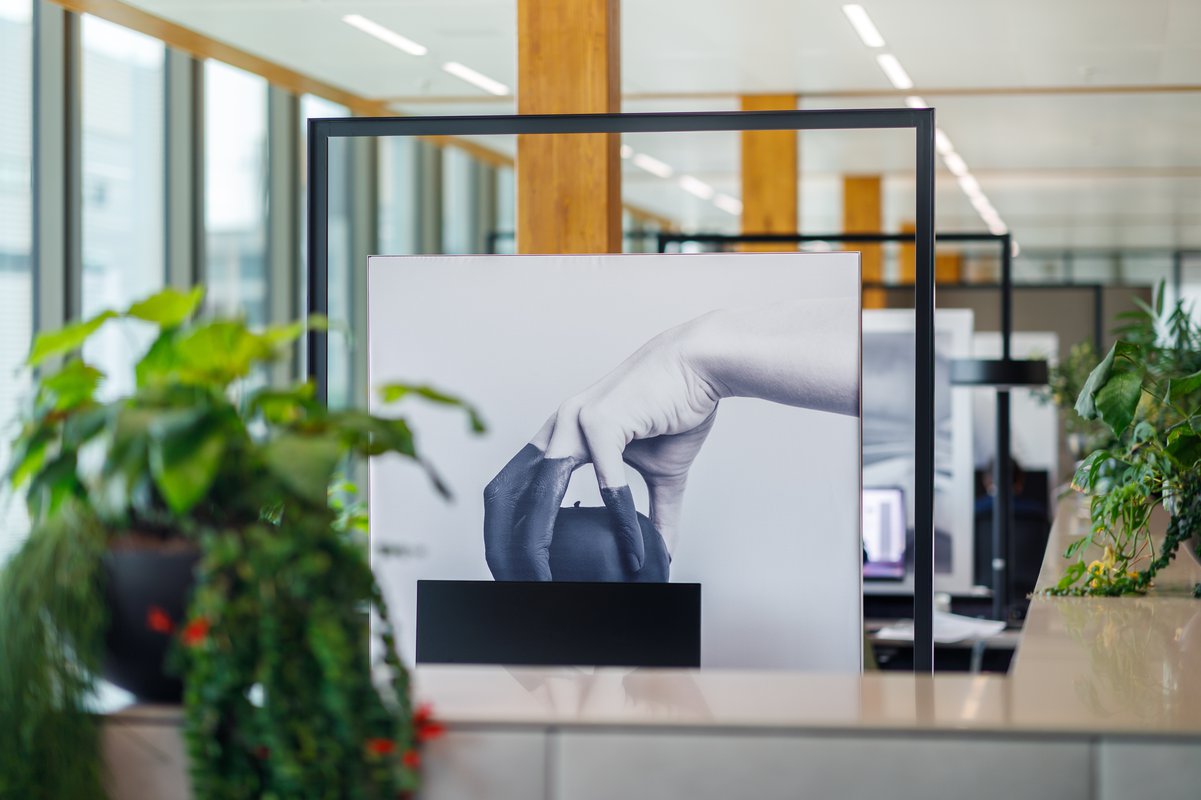 02-07-20
EDGE revolutionises the built environment, developing smart buildings which continue to raise the bar in terms of sustainability and wellbeing. Its headquarters on top of EDGE Olympic Amsterdam, were designed by Fokkema & Partners and WELL Platinum Certified. It serves as a testing ground for new concepts and ideas. To gradually return to the office, EDGE asked Fokkema & Partners to revisit the design. We were enabled to take on a positive way of looking at the necessary safety measures and avoid using any unhealthy materials.
With p-ART-ition workbenches transform into pedestals with elegantly framed canvasses which naturally blend in to the workspace. The separations communicate culture as an expression of common ground. Moreover the experience of art intuitively guides user behaviour. Acoustic measures are integrated to increase comfort. 
The separations communicate culture as an expression of common ground.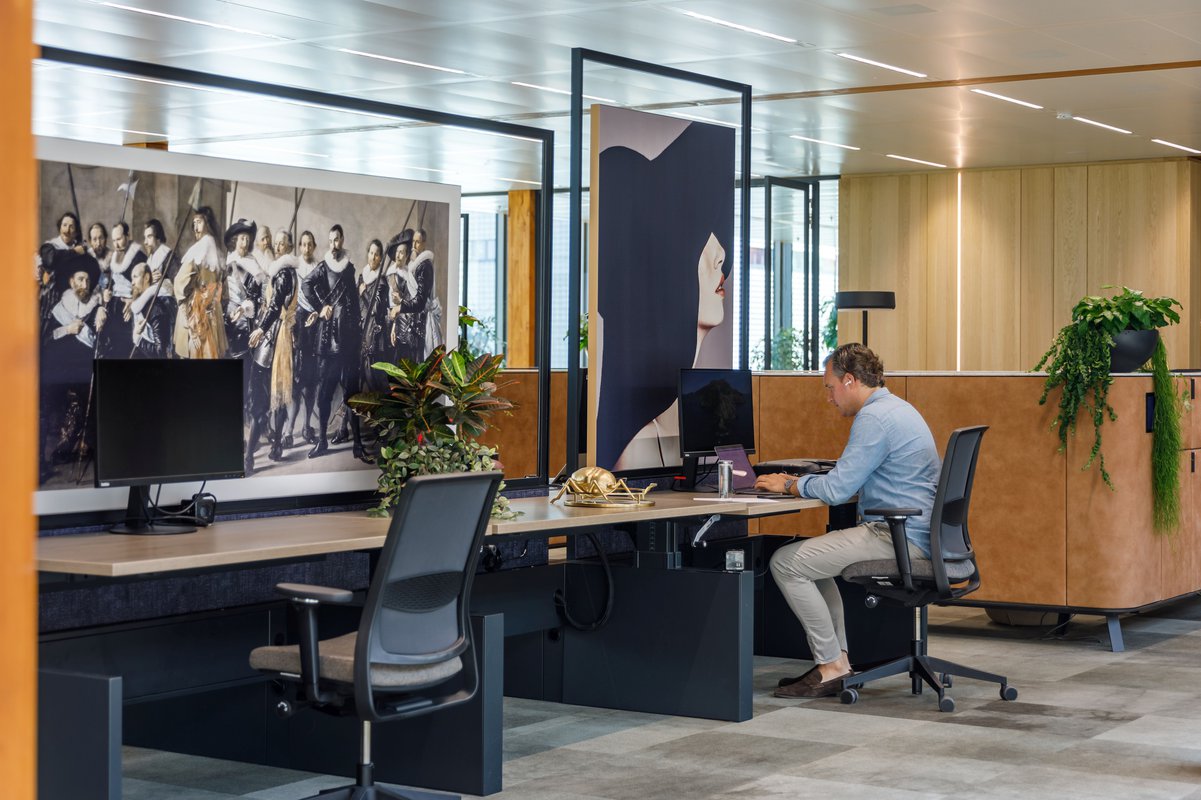 The materials used, including the ink, have no toxic emissions and are easy to clean. They are durable, making the solution suitable for the long term, and they are remountable after disassembly. To realise p-ART-ition within a short timeframe, we worked closely together with Horizon Creative, specialists in the exhibition industry.

In this video EDGE shares their vision on the role of real estate and smart building technologies to enable safe return to the office.
Photography Bram Vreugdenhil