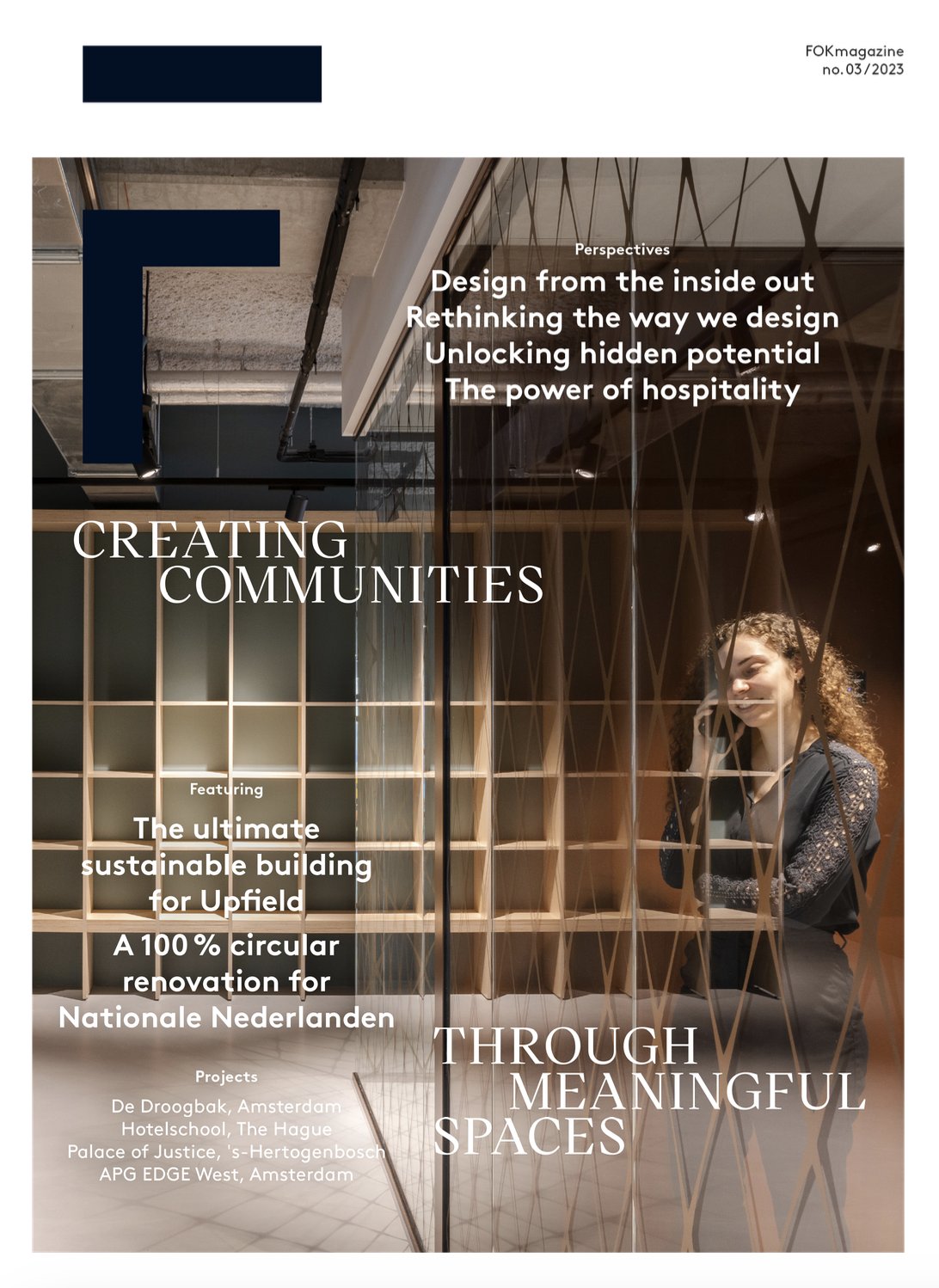 Creating communities through meaningful spaces

As an architect, the rewards are infinite. The creative process is a journey worth taking. First, it's just words on paper, describing requirements. Then, there's a building you can walk around in and marvel at. 

But what's even more fulfilling is the chance to impact the lives of so many people. Over the past 25 years, we've designed work environments where over 180.000 people spend their days. It's a privilege, but also a tremendous responsibility that we take seriously. Every space we design aims to be an environment where people can thrive and truly enjoy being. 

In today's society, where many people can alternately work from home or the office, it's crucial that the work environment has a lot to offer. At Fokkema & Partners, our mission is to create communities through meaningful spaces. We believe that functional spaces serve a purpose, but meaningful spaces can bring people together and are the feeding ground for communities.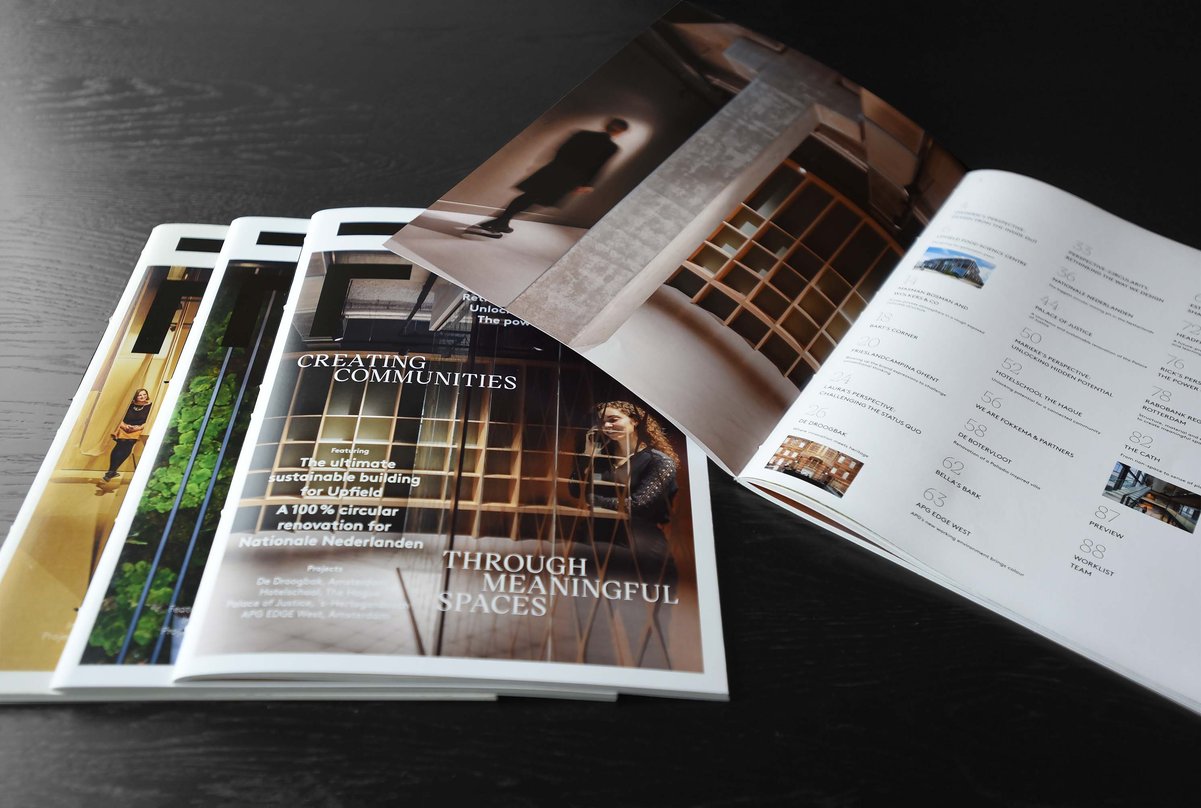 So, what's the secret to designing a meaningful space? It's more than just dimensions and materials. When you walk through a space that has been thoughtfully crafted, you can feel something extra. It's the intangible accents that bring a space to life, the psychological cues that invite you to linger, the natural elements that bring you closer to nature, and the brand experience that makes you feel at home.  

In our FOKmagazine, we show you our latest projects that we are very proud of.
Drop your address to pr@fokkema-partners.nl and receive the FOKmagazine.