Dunea commissioned Fokkema & Partners to make a renovation plan for two monumental barns and to build a new stable in the dunes of Wassenaar.
| | |
| --- | --- |
| Client | Dunea |
| Location | Wassenaar |
| Square | 600 |
| Timeline | January 2005 - September 2012 |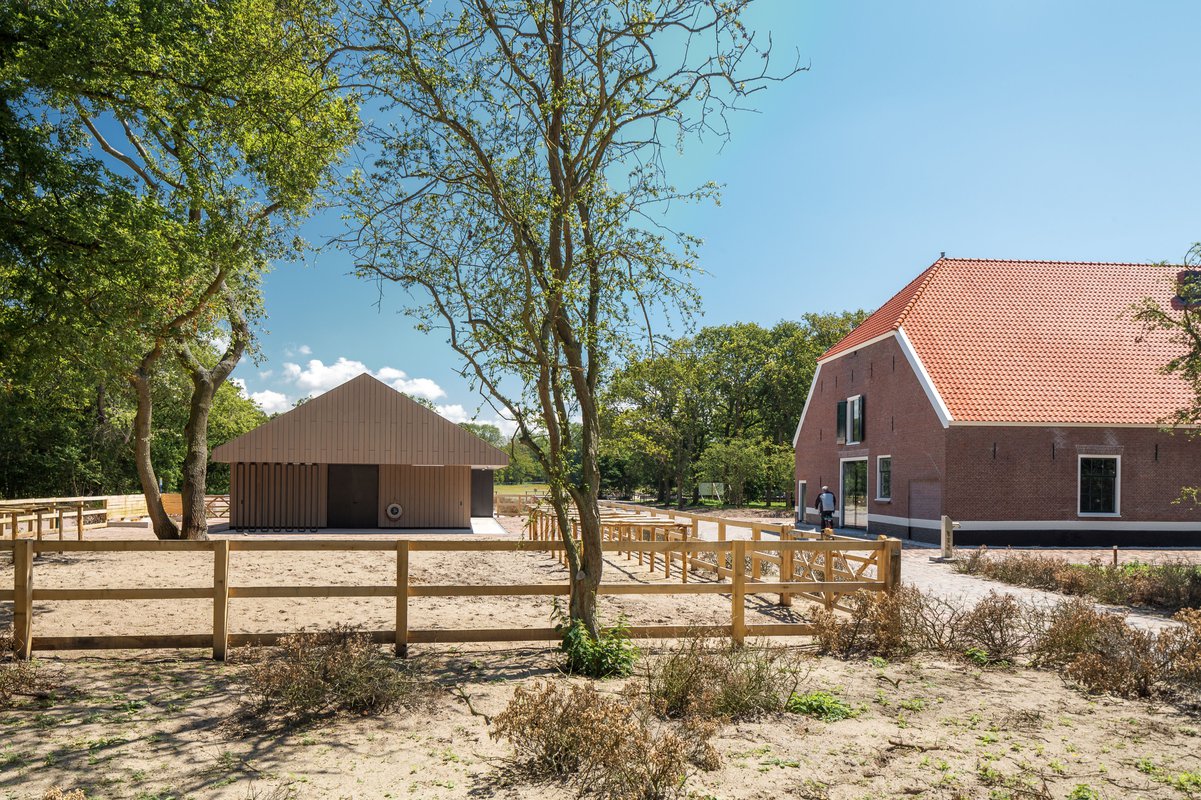 The large barn, which was seriously dilapidated, used to be used as stables, the small barn as a visitor centre. By building a new stable, the visitors centre could be moved to the larger barn and the smaller barn could be used to house activities for school classes, workshops and lectures.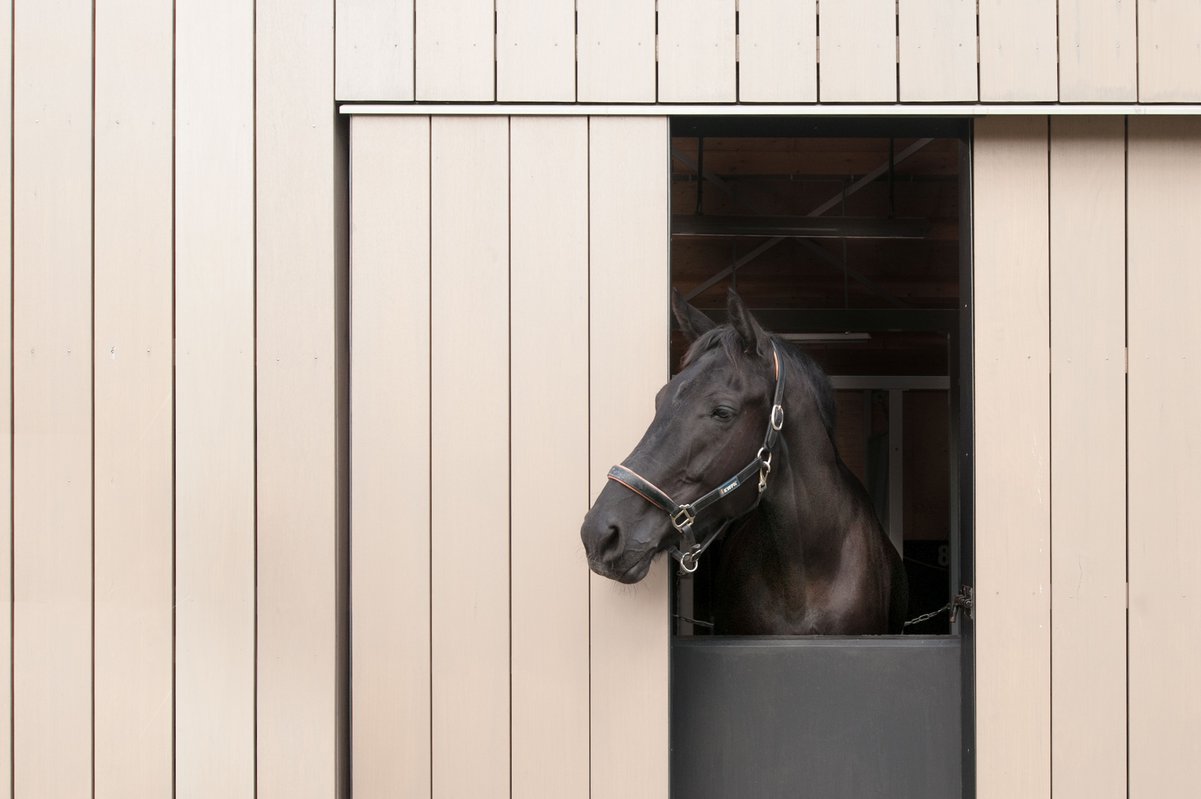 The silhouette of the new stable is designed in style with the existing barns, neither of which have a gutter. The wooden parts of the roof of the new stable change into the wooden facade without a gutter as well. The rhythm of the facade is created by the storey high wooden doors, on the head of each horsebox. The horse owner may open or close the door to decide whether the horse may be patted or not. In summer the fresh air flows in through the sliding doors, to cool the stable, and the warm air flows out by the light and ventilation strip in the ridge, which is ingeniously hidden in the silhouette of the roof.
Photography: Aemelie Deelder