On the night of November 24th the first prototypes were revealed of the Ypsilon at a festive event in Broeinest, at Strijp-S.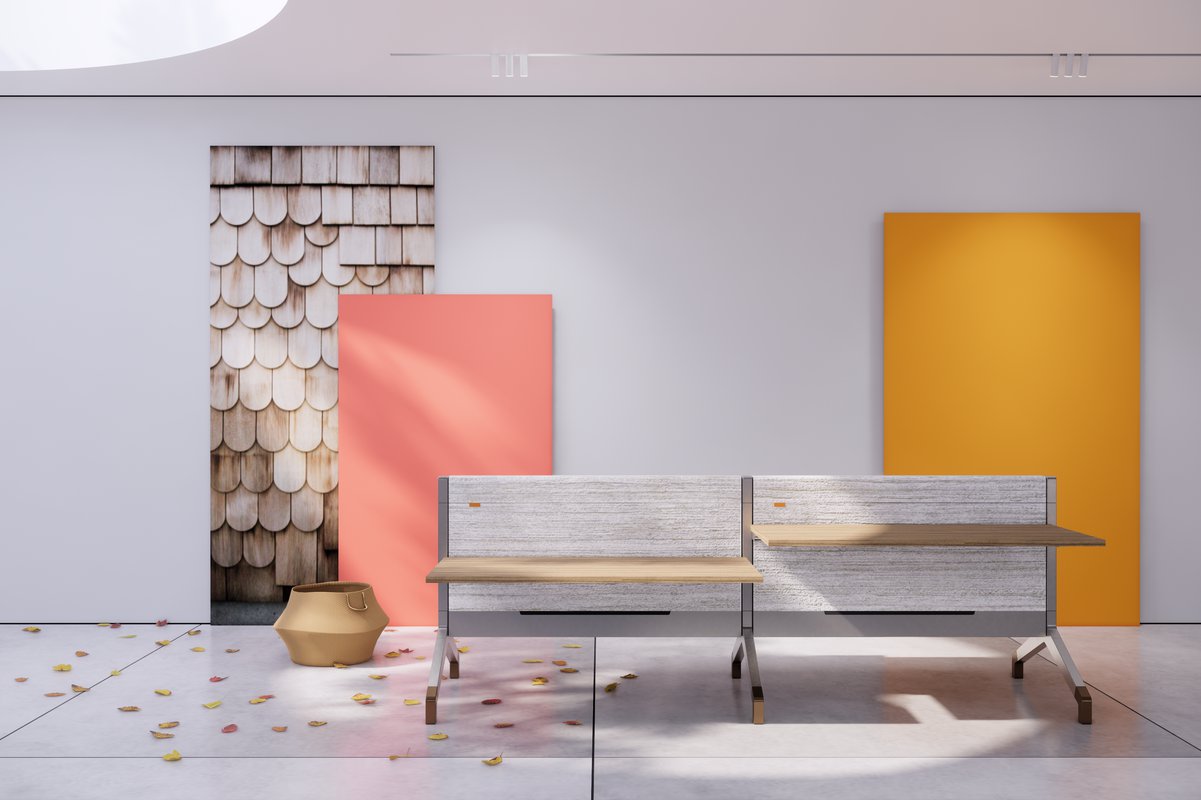 We warmly congratulate Drentea and FOKLAb with the birth of a new range of furniture for the office and its product launch at the Dutch Design Week 2019.
With special credits to PoetryPusher Justin Samgar for the soundtrack to the introduction we can invite you to view the aftermovie of the event by Drentea here.
Drentea collaborated with design label FOKLAb to create the Ypsilon, a duo workstation which merges ergonomic demands and flexible use with a strong aesthetic signature. The Ypsilon is tailored to fit the future office, answering to a highly dynamic way of working: sitting, standing, flexing and scrumming.
The design of the workstation starts at the base: a vertical axes and double feet together form its "Y-legs" while an acoustic flange subtly integrates the technique between two height adjustable desks. The workstations can be connected infinitely and completely customized with a wide selection of materials. Production of the system will be based on the WELL guidelines to ensure compatibility with the latest standards and creating a place where you feel good.