We are proud to share that Vopak South Africa achieved a 5 Star Green Star Office Design v1.1 rating for Vopak Terminal Lesedi in Heidelberg, Gauteng. The Green Star label is awarded by the Green Building Council of South Africa.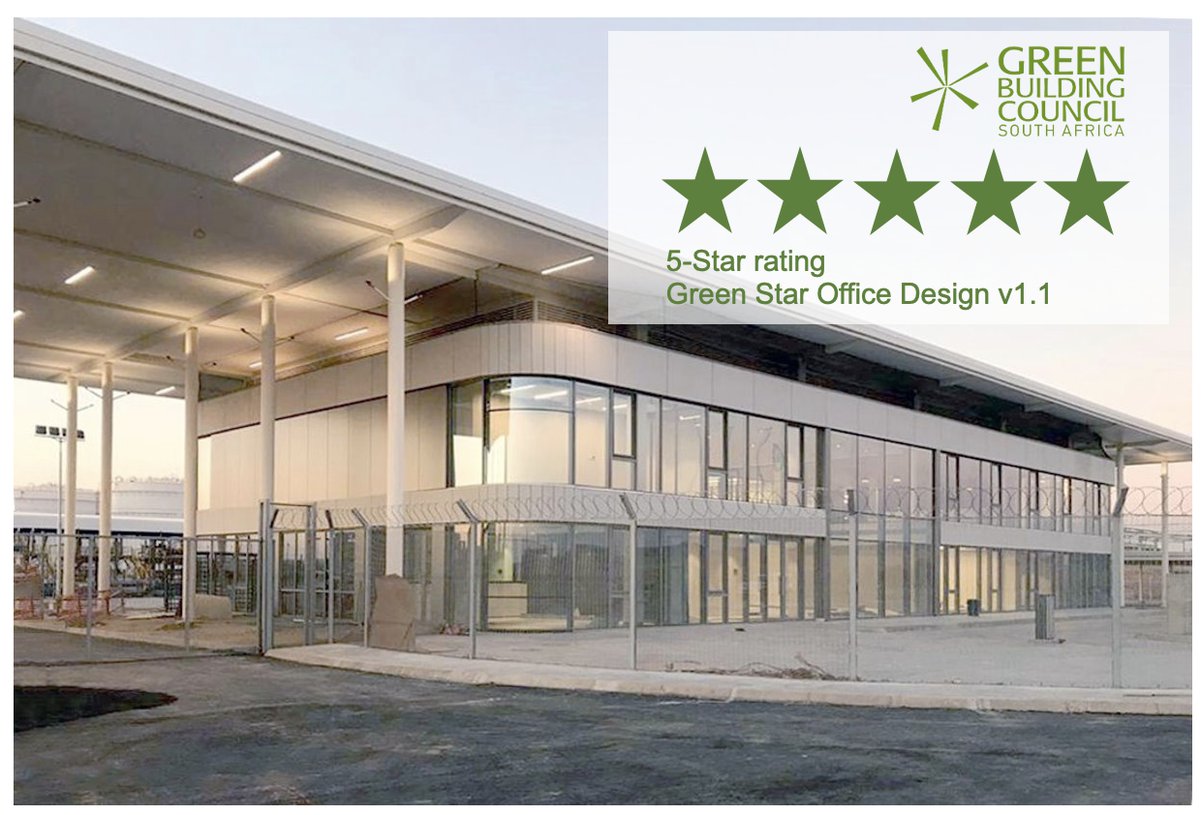 As a response to its situation the building ensemble features a large overarching and semi-detached canopy. It covers a compact volume to provide shade and enable natural ventilation. The canopy is covered with solar panels generating sufficient energy to make the terminal building energy neutral. 
Besides a sustainable building, Vopak also provides an inclusive work environment for the staff, supporting the local community. Employees for construction and operations of the terminal are locally sourced, trained and educated with attention to providing opportunities for women. The interior is contemporary, and contributes to achieve a transparent inclusive work environment.
To achieve the 5 stars and a net zero carbon rating for the terminal and office building, a recycling water storage area, mixed-mode ventilation system, energy-efficient lighting, a PV system and a blackwater treatment system were implemented.  
The design is elaborated in collaboration with the global engineering company Aurecon and local architect MWC, Messaris Wapenaar Cole Architects.
Realising a sustainable new building was one of our main design objectives. With achieving 5 out of 6 stars the team realized a formidable achievement!