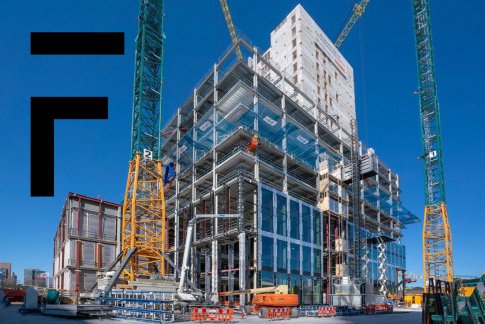 Fokkema & Partners invites Master's Students in Architecture to apply for an action-packed inhouse day on Thursday October 3rd.
As last year's event was such a success we will once again open the doors to our office based in Delft. This time we have prepared a visit to two iconic projects in Amsterdam; one currently under construction and the other to offer you a glance at the awe-inspiring outcome when the synergy between core & shell and interior architecture is well-considered.
Our scope of work leads from the smallest interior details to complex and sustainable renovations; from circular concept development to the sustainable design and embedding of new buildings in the urban fabric. During this talent event we give a masterclass to take you along our dynamic work processes as well as the day-to-day challenges to realise remarkable and timeless designs for such a variety of clients.
You will learn what makes a building tick: how we translate a user oriented perspective with attention to health and wellbeing, to sustainable and meaningful architecture. At the day's finale back in Delft, you will get to know our entire team during our monthly office drinks.

Save this date:
Thursday October 3rd
1300 – 2000 hours

The program is open to applicants who are currently following a Master's degree program in a school for Architecture. To increase your chances of being selected, don't hesitate too long with your application as the program usually fills up quickly.