Now in its 13th year the Shaw Design Award organised by the flooring company attracted 536 entries from 36 countries. An independent jury chose one global winner for each of the 5 categories. Fokkema & Partners' design for HabrakenRutten in Rotterdam was awarded global winner in the category small office!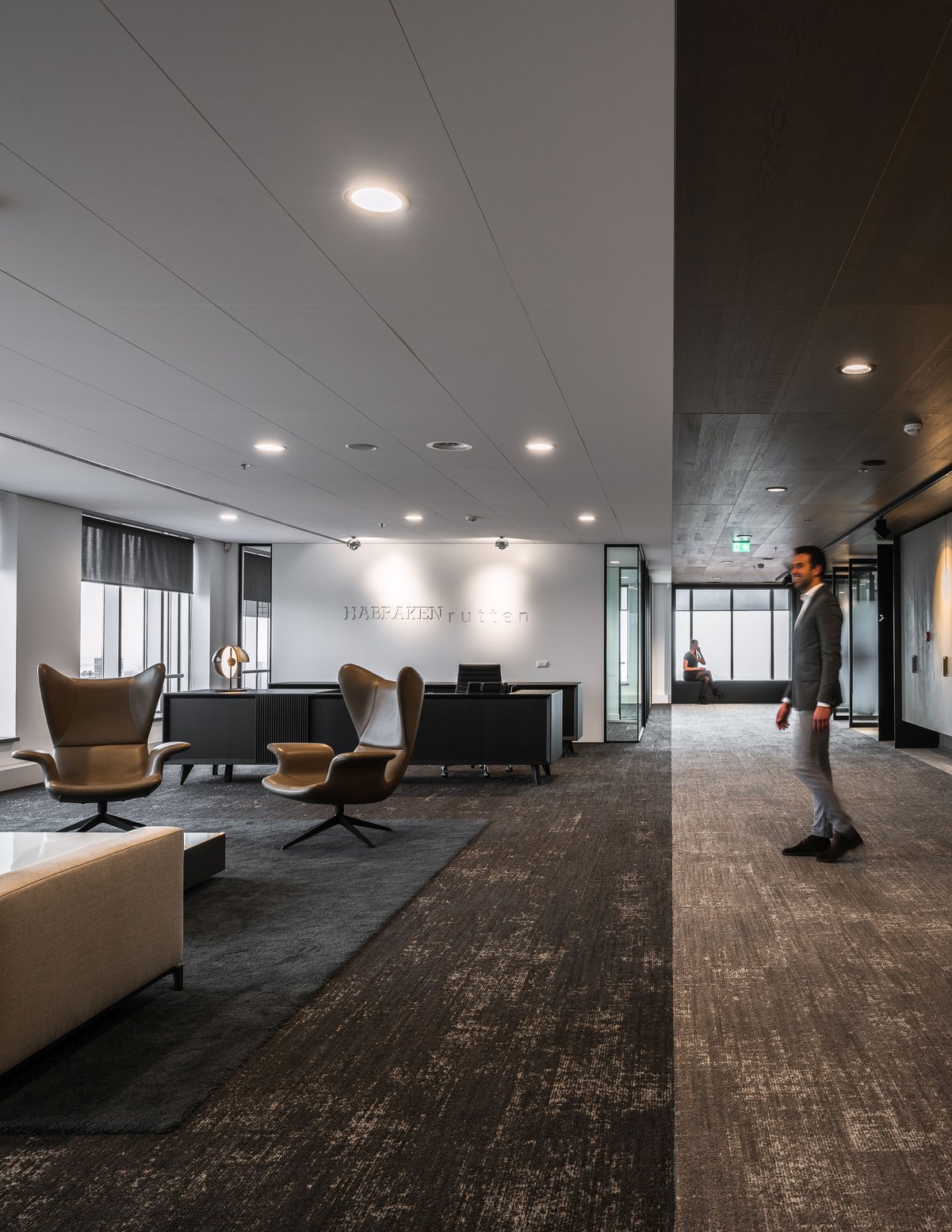 Law firm HabrakenRutten's new offices are located on the 25th floor of the Millennium Tower with a 360° view of the city of Rotterdam. As the windows frame the spectacular views they provide a backdrop for the office interior, and are an intrinsic part of the office design. The choice of materials offer deep tonal contrasts and a harmonious colour palette throughout the entire office.
The design competition brings projects from all over the world and highlights how similar design thinking is across the globe. Azure Magazine states "A key trend revealed itself in the winning designs – the influence of home in projects." According to the magazine Australian Design Review the trend is even more impactful: "A persistent design theme in the winning projects was an emphasis on bringing the feeling of home into contract environments."
Shaw Contract awards a $2,000 charitable donation to an organization of each winners' choosing. Moreover two representatives from our design team have won a curated learning an inspiration visit to the Art Basel Miami 2018. They will attend art- and design exhibitions and proudly accept the global design award. During the awards ceremony in December we will reveal the recipient to receive the charitable donation in name of HabrakenRutten and Fokkema & Partners Architecten.

to view all five winning projects of the design award, watch this video