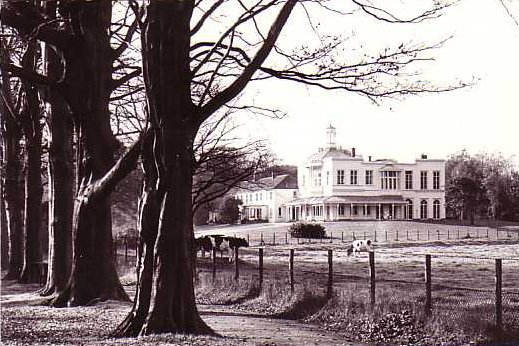 Ockenburgh has a rich history as a Country Estate and recreational area at the edge of The Hague. It was founded in the 17th century when the manor and gardens were built in formal classicist style. At the end of the 19th century, the estate was drastically changed by a new owner. In an eclectic fashion, the manor was expanded with neo-classicist elements.
Following a stage of turmoil during both world wars, Ockenburgh was employed by a new generation, with a large expansion serving as a youth hostel. After the youth hostel and campsite were closed, the manor and its surrounding grounds reverted into a heavily dilapidated state.
Citizen's initiative to rivive Ockenburgh
In 2015 a formal citizens' initiative was launched to revive the Historical Ockenburgh Country Estate. The Grade A Listed building had then been abandoned for over 20 years. There was rising uncertainty on finding a new purpose for the building that would honour its qualities. The community came into action and first opened a pop-up café, run by volunteers. It took a central role, centralising the execution of activities that were enrolled to redevelop the estate in a small-scale, yet broad-based and sustainable manner. The volunteers started a foundation to manage the restoration of the manor to consolidate the future of the estate through giving it a social, educational and cultural role. In 2017 the Foundation for the Preservation of Historical Ockenburgh Estate (SHBO) prompted the municipality to initiate the first construction works to preserve the villa.
The Grade A Listed building had been abandoned for over 20 years.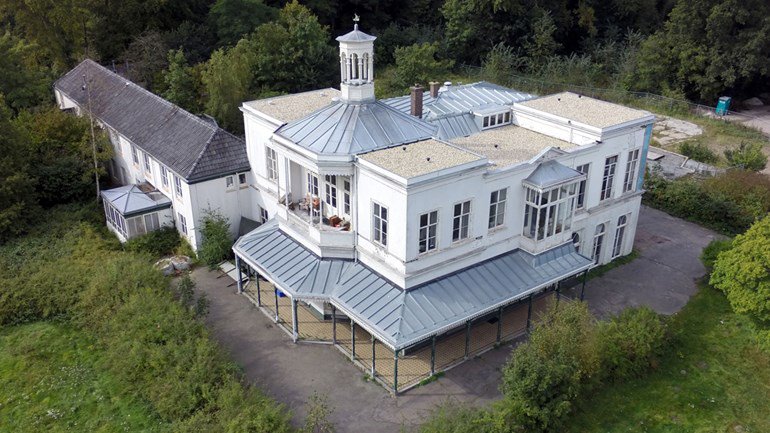 To transform Ockenburgh into a meeting place, an educational and inspirational venue, the Foundation also joined forces with Fokkema & Partners Architecten. Together the new floorplans were layout, designs were made for the renovation with some key adaptations for a sustainable future occupation.
Ockenburgh will house a brasserie and a combination of conference rooms managed by volunteers. The manor will be restored to its 19th-century structure with unique spatial qualities. It will be fitted with insulation, made possible in the Listed Building thanks to precise detailing. In combination with solar panels and a heat pump, high sustainability standards are realised, resulting in minimal energy costs to ultimately guarantee the future of the historical estate through self-sufficient exploitation.
Earlier this month, the municipality granted the construction permit for renovation and reconstruction of the Country Estate: a huge milestone for the initiative!