Last night in London, BRE announced the winners of the BREEAM Awards 2019, with two awards highlighting the efforts of our proud design team on the circular and inspiring interior design of the Global Unilever Food Innovation Centre in Wageningen. The prestigious – Design award – in the category 'commercial project' and the highly competitive People's Prize – the Your BREEAM Award – were both awarded to the Unilever Food Innovation Centre.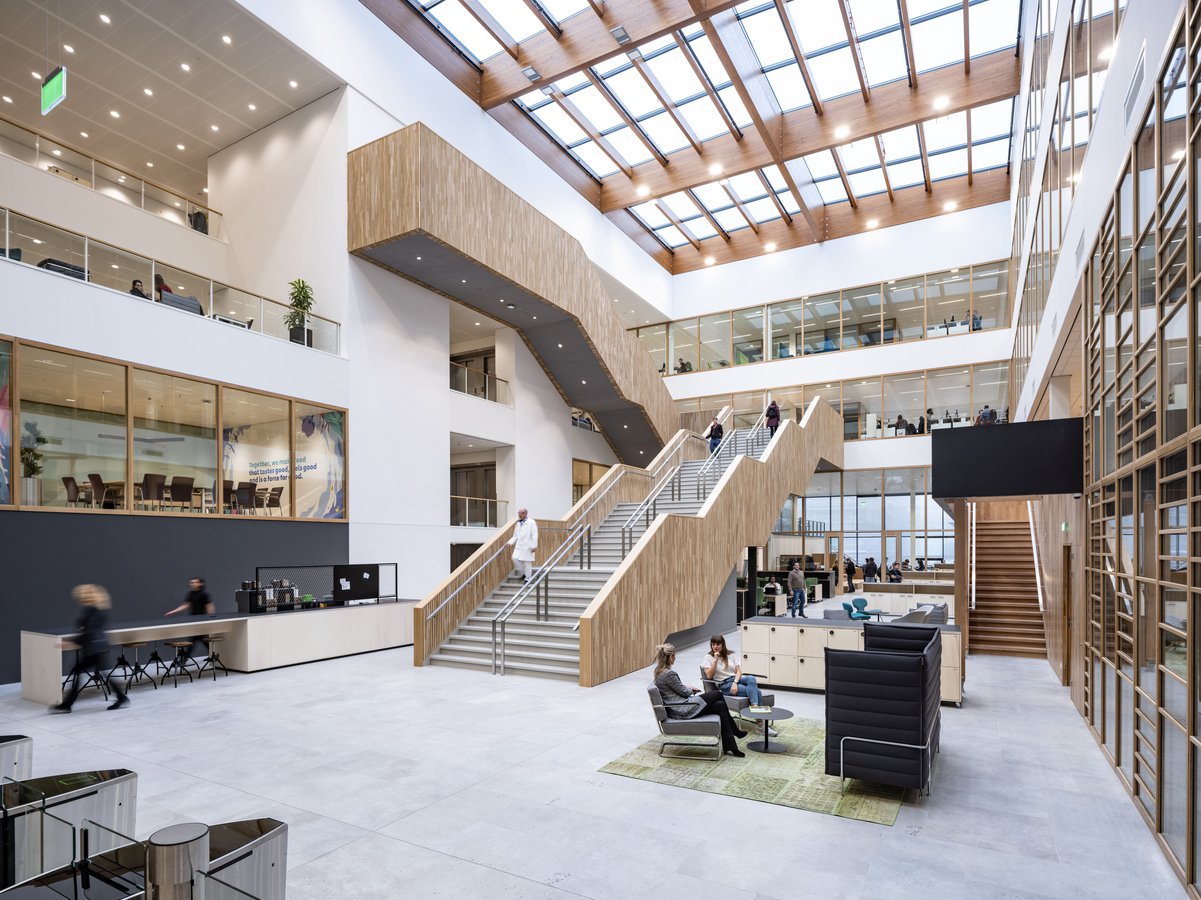 05-03-19
From the jury report:
"Unilever's centre on the Wageningen campus will strengthen the company's ability to develop cutting edge sustainable food innovations in collaboration. The centre's design focuses on the themes of health, flexibility, energy usage, material efficiency and circularity. It houses a pilot plant or mini-factory, a food and customer experience area, offices and laboratories, and is intended to be inspiring, sustainable and practical as well as facilitating innovative ways of collaborating. The judges liked the 'whole package' approach to this project from the full project team that, when constructed, will result in a clear physical representation of a strong corporate vision on sustainability across its diverse business. The focus on providing inspiration to those that work and use this building were especially welcomed"
With over 500,000 buildings certified under the scheme to date in over 80 countries, BREEAM proves a very popular tool to assess the impact on the environment of new and existing real estate. With the interior design for Unilever, Fokkema & Partners Architecten is once again part of the design team to be recognised for best practice.
More details and information on the interior will follow soon on our website.
Unilever Foods Innovation Centre partners: Paul de Ruiter Architects, Dura Vermeer, DWA, Lucassen bouwconstructies, Hollander Techniek, Arcadis, Dr. Heinekamp, MAT25, D&S Process Solutions, DGMR.