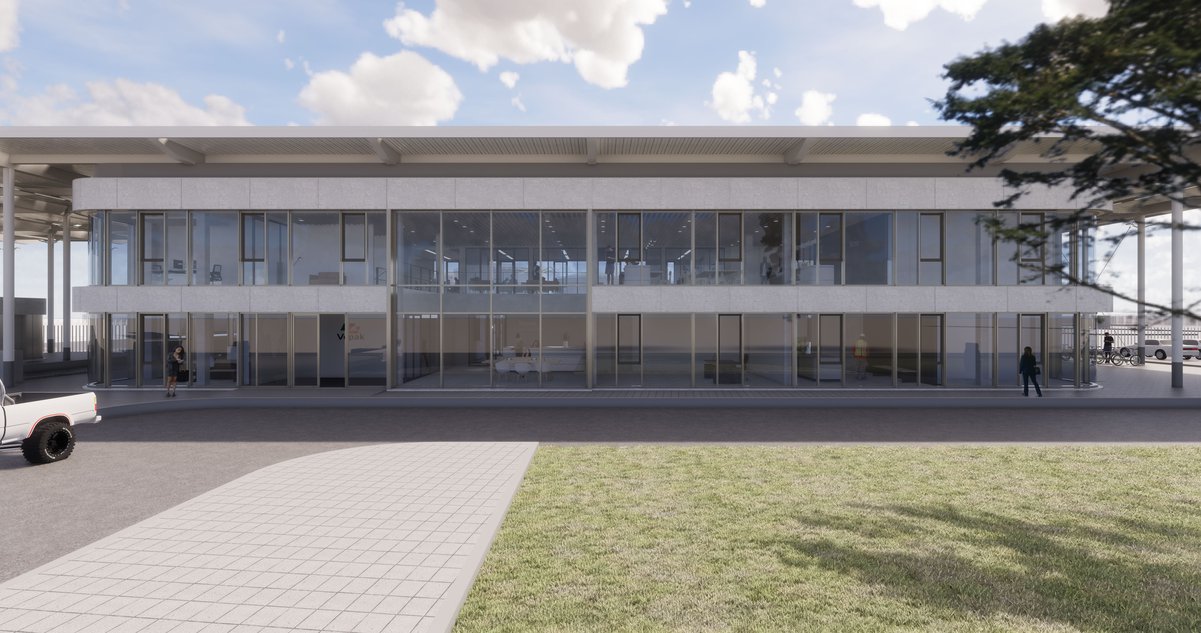 Commissioned by Royal Vopak, the world's leading independent tank storage company, Fokkema & Partners Architecten designed a sustainable office building on their new terminal location in Lesedi, South Africa. Construction started in Februari 2018 and is scheduled to be completed before the end of 2019. 

11-10-18
With attention to local customs, climate and regulations, Fokkema & Partners Architecten concieved a small building ensemble that is both contemporary and sustainable. As this is a new location, modern techniques could be integrated from the outline of the plan, resulting in a compact building, measuring 1.500 m2, that is largely self-sufficient in terms of water and energy resources. 
A large overarching and semi-detached canopy covering the compact office building is designed to provide shade while also allowing for natural ventilation of the building. The canopy is covered with solar panels generating sufficient energy to make the site energy neutral. The project obtained a Green Star SA, 5 (out of 6) Stars "South African Excellence" design certification, with a Net Zero Carbon rating.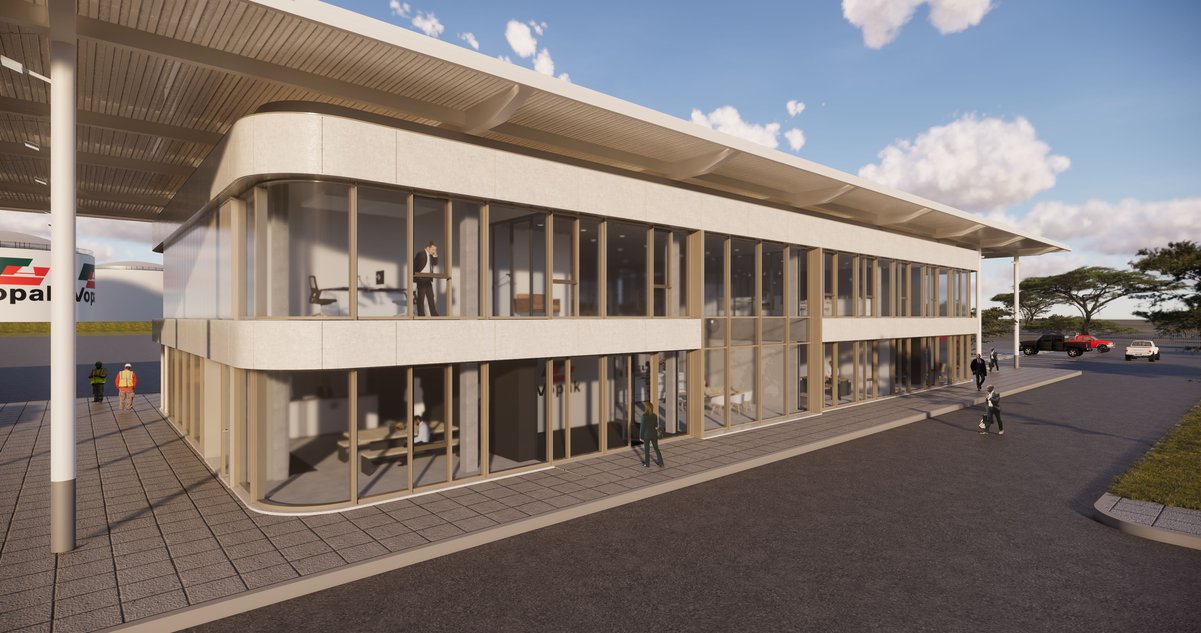 It is a sustainable design, precisely outlined to maximise energy and water efficiency while at the same time providing the location with a welcoming and contemporary building. The comfortable interior houses all support facilities such as the reception, a canteen and office space.
Concrete clad horizontal strips frame a flexible and continuous inlay of all glazed and aluminum panels with rounded edges at the corners. The basic design theme with the rounded corners, a reference to the storage tanks, also determined the look of the smaller utility buildings on site, making a coherent ensemble.
The design is elaborated in collaboration with the global engineering company Aurecon and local architect MWC. Employees for construction and operations of the terminal are locally sourced, trained and educated with attention to providing opportunities for women.
Click here to go to the project page.