On the 2nd floor of the monumental Hirsch Building in Amsterdam, once an immense haute couture fashion house, the new office and restaurant of the young and dynamic Law firm Stek are now situated. Of the original interior only the wide structural columns remain, allowing for a contemporary interior design to be implemented
| | |
| --- | --- |
| Client | Stek Law |
| Location | Amsterdam |
| Square | 1.850 |
| Timeline | April 2019 - December 2019 |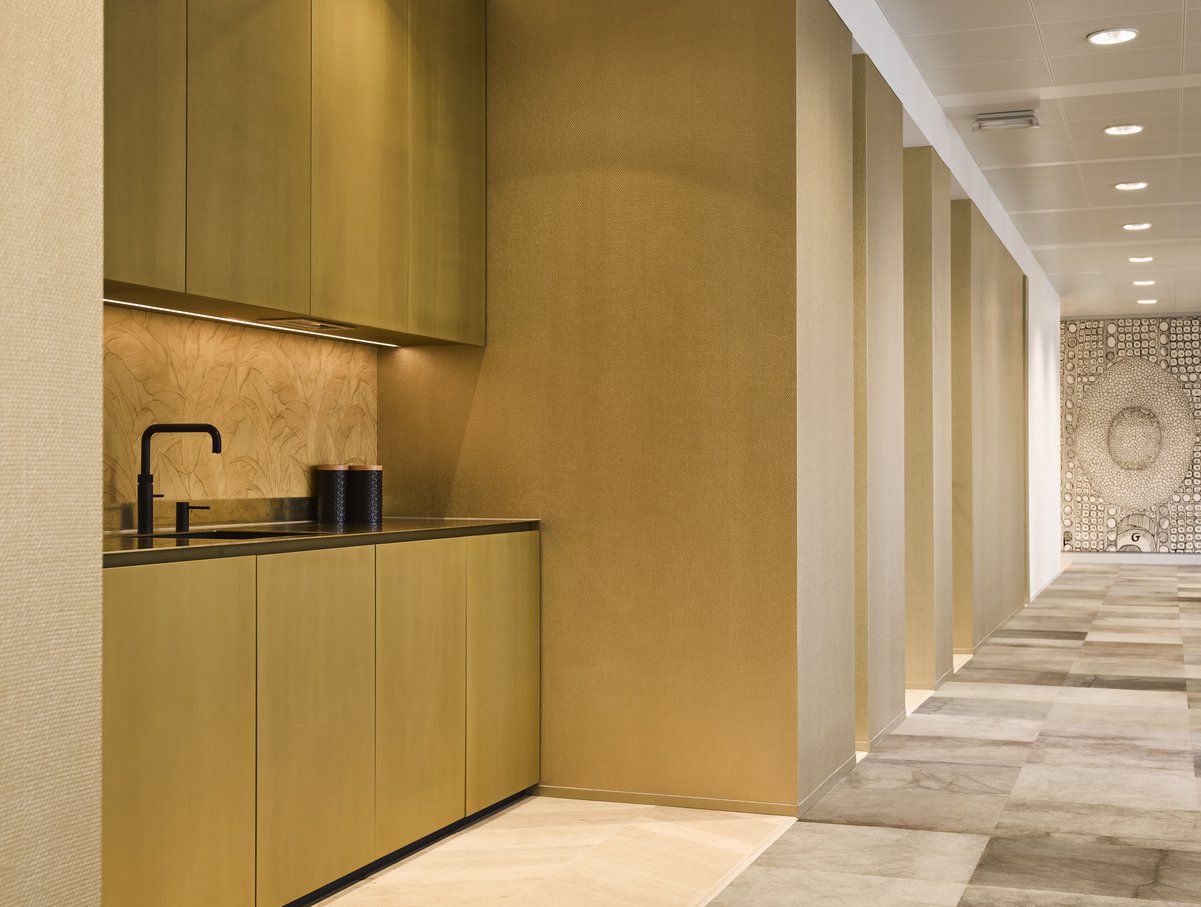 The design reflects the bold and uplifting, yet professional attitude of the law firm. It features an internal bar and restaurant with an easygoing informal atmosphere. The reception and meeting rooms for guests are visually connected to the work environment, characterized by vintage framed glass separation walls to ensure a highly transparent office. The wide zone between the private offices incorporates a library and informal meeting facilities. A predominant characteristic is the office colour scheme with black, shades of grey, brass, and oak wood. Great attention was given to bold use of textures, a diversity in materials and integration of art to enrich the spatial design, giving the office an energetic, eclectic vibe.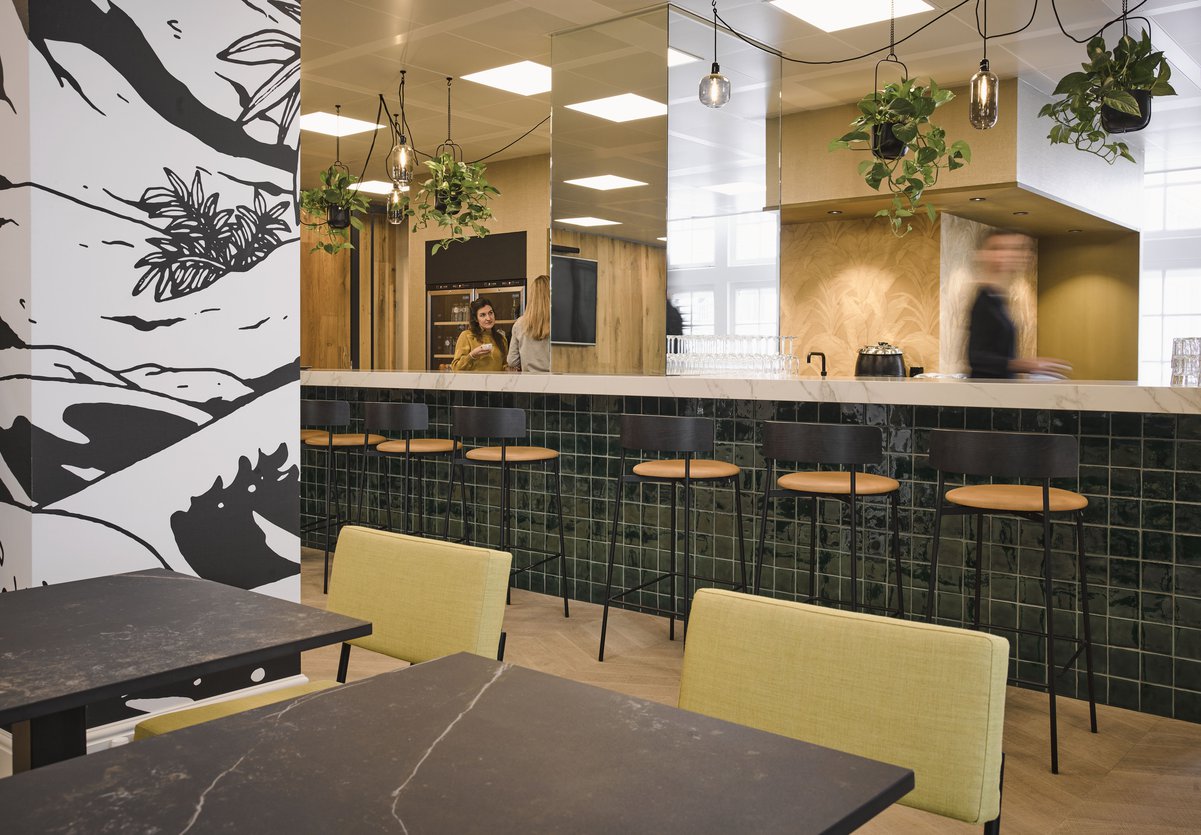 In the meeting centre, the colour scheme is enriched with gold painted walls and surprising artworks. Illusion vistas are created through integrated mirrors, flirting with the building's fashion heritage.
Art Curation: Patty Morgan.
Photography: Alexander van Berge.