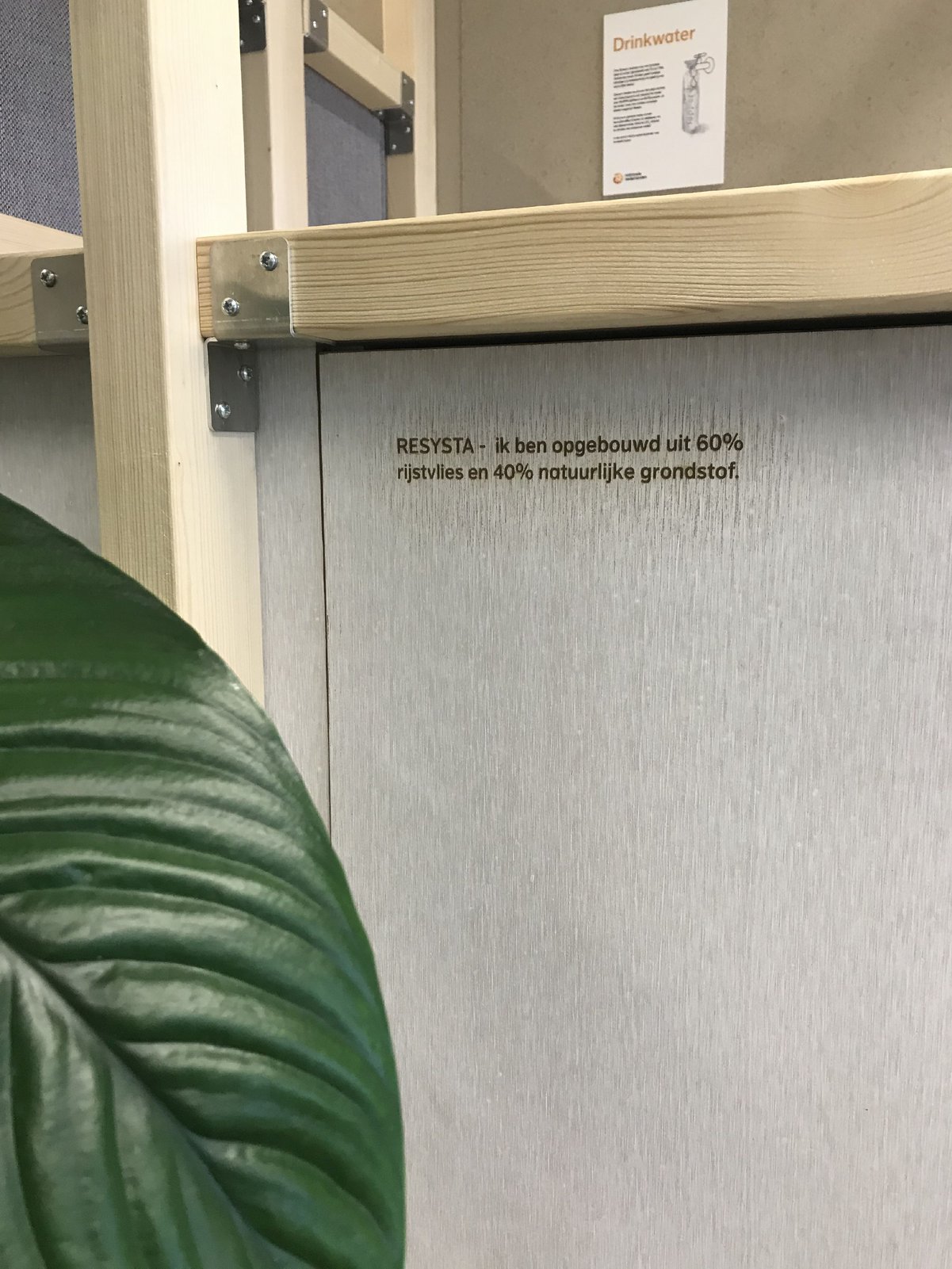 In Rotterdam and The Hague the first floors of a sustainable renovation are completed, comprising a total of 36.000 m2.
The project for Nationale Nederlanden, a forward-thinking financial services provider, is answering all the objectives that were set.
100 % Circular
Zero Waste
WELL Platinum
Minimal environmental impact
through Life Cyle Analysis

Merging a dynamic spatial design with a 100 % circular, Zero Waste ánd WELL Platinum objective, requires a balancing act. One that may seem impossible at times, but systems have been catching up with ambitions: this large-scale sustainable renovation is another push.
We've realised the biggest circular mining pit in the Netherlands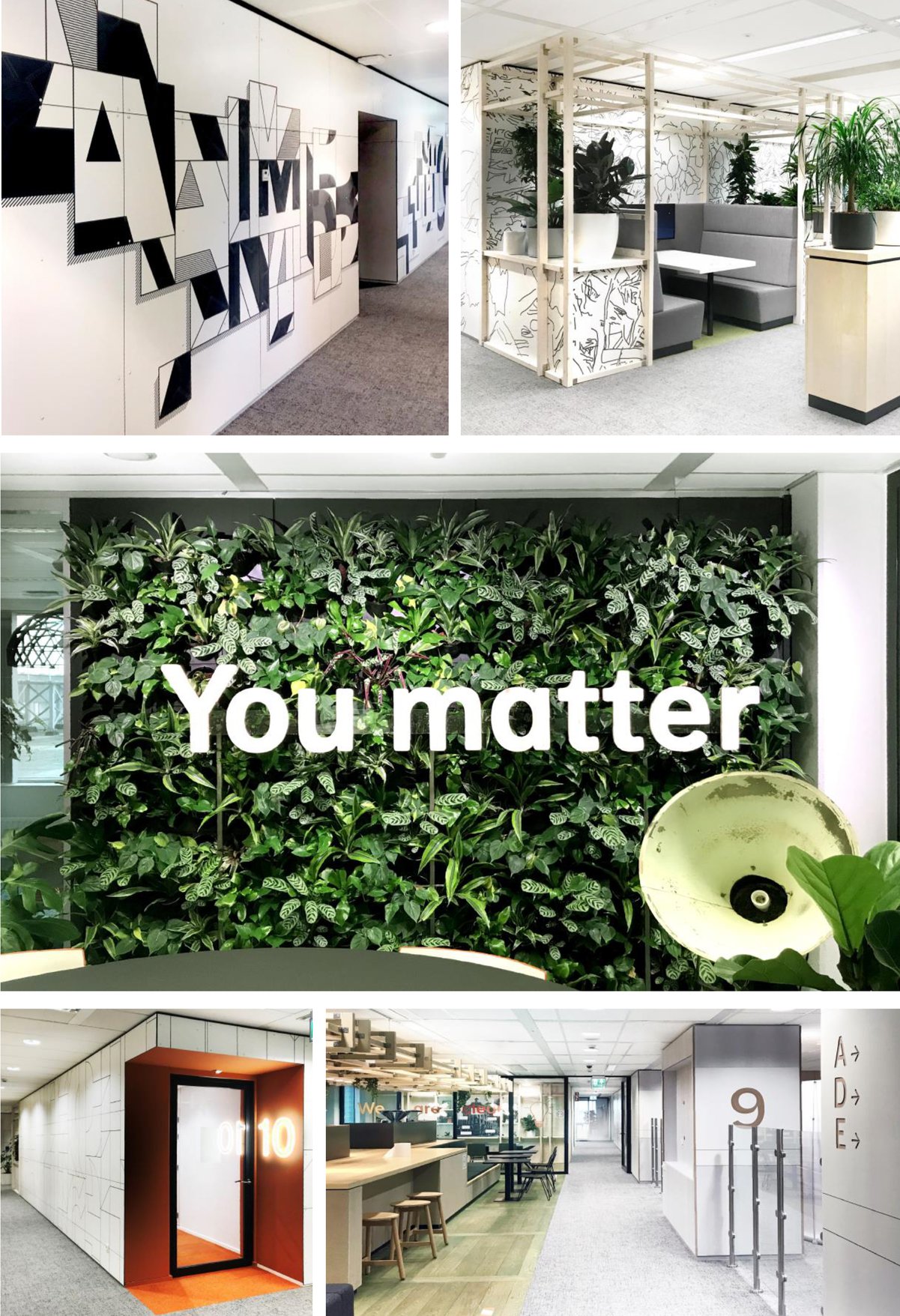 Nationale Nederlanden took the well-being of their people and business partners as a starting point, with a healthy and inspiring design as a result. User groups are intensively involved in a co-creation process, to ensure a result that matches user needs and their future aspirations.
In close collaboration with the Nationale Nederlanden and all project partners we are realising a completely new design that takes the existing interior fit-out as a starting point. With re-using as much as possible on site, the design is materialised to realise a dynamic, healthy and agile work environment.
Workshops, so-called atelier sessions, were initiated to bring in expertise from various angles in the market, pushing developments in sustainable building. Surprising and creative solutions were found and the consultations even lead to a surplus in the ambitions: A Zero Waste construction site and no packaging waste.

Construction on the project started in the summer of 2020 and the project is to be completed at the end of 2021. As construction is executed in phases, the first floors are nearing completion, giving us a sneak peak of the future workspaces.