The industrial railway zone near Zwolle station is subject to an exciting urban development. Boosting the development is the former mail sorting centre, to be transformed into 'The City Post', a sustainable multi-tenant building. Creating a healthy work environment while building an inspirational community is at the heart of the design concept.
19 April 2021
The conversion of the former mail sorting centre into multi-tenant building 'The City Post', started earlier this month. With its large floorfields and a remarkable prefab concrete construction it carries a unique signature and huge load bearing capacity offering great freedom to organise the program. The immense structure will be transformed to a flexible and sustainable multi-tentant office building for the city of Zwolle. The City Post is seen as the new business icon of Zwolle, an ode to its daring entrepreneurs.​
Commissioned by DC Vastgoed, Fokkema & Partners made the interior design for The City Post, in line with the sustainable building transformation as designed by De Architekten Cie. Transparent facades, new in-between floors and large voids form the basis for a dynamic and light interior. With the spatial layout and materialization of the interior, interventions were sought that both confirm the sturdy industrial character of the building and bring the refinement that matches the desired high-end atmosphere. To realise this, the ravages of time have been interpreted as beauty.
The City Post is seen as the new business icon of Zwolle, an ode to its daring entrepreneurs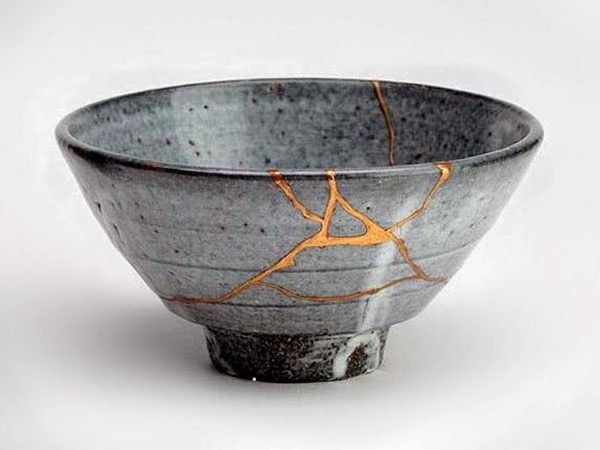 The beauty of imperfection
Inspired by the Japanese art of Kintsugi, the imperfections in the original concrete structure are not camouflaged, but accentuated by adding high-quality materials to make the necessary reparations. The original installation recesses in the concrete girders are repaired with brass coloured infills, similarly the obsolete connections to any former wall or girder. These accents resonate in the interior design with various other brass elements such as the custom lighting fixtures, the lines in the walls, the striking elevator doors and the signage concept.
Find out more at TheCityPost.nl
Development: DC Vastgoed
Transformation architect: De Architekten Cie.
Interior architecture: Fokkema & Partners
Real Estate Agency: CBRE
Branding Agency: Zandbeek